El manga cómico 4-koma Rinshi!! Ekoda-chan de Yukari Takinami recibirá una adaptación animada que se estrenará en enero de 2019 en Tokyo MX, AT-X y otros canales. La serie contará con un equipo diferente en cada episodio, incluyendo director, diseñador de personajes, voces e incluso estudio de animación.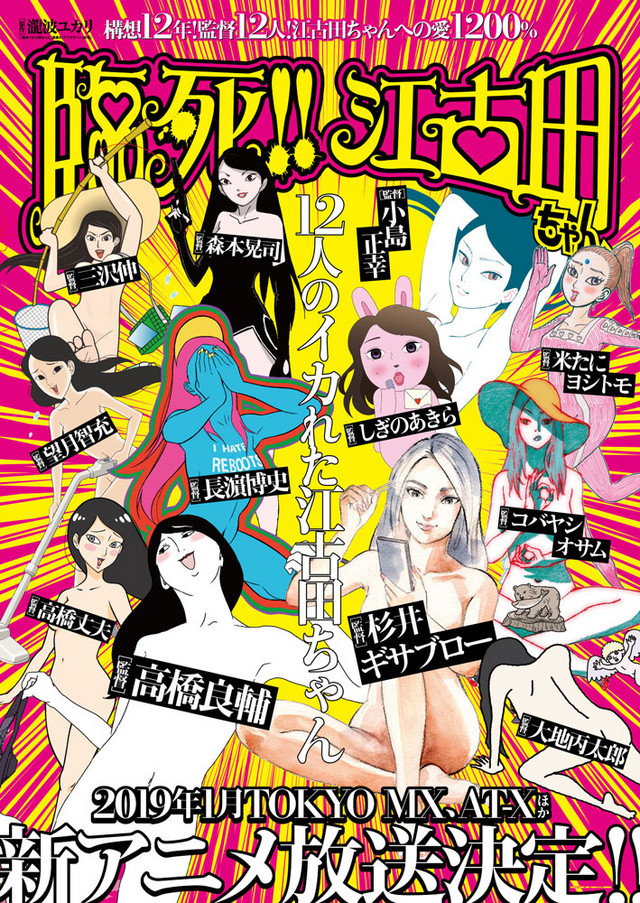 Los directores que participarán en el anime, no en el siguiente orden, serán:
Gisaburo Sugii (Touch, Arashi no Yoru ni, Night on the Galactic Railroad)
Ryousuke Takahashi (Votoms, Dougram, FLAG)
Akitaro Daichi (Kodocha, Fruits Basket)
Tomomi Mochizuki (Twin Spica, Yokohama Kaidashi Kikou: Quiet Country Cafe)
Shin Misawa (Capeta)
Takeo Takahashi (Spice and Wolf, Rokka: Braves of the Six Flowers)
Yoshitomo Yonetani (Food Wars! Shokugeki no Soma)
Osamu Kobayashi (BECK)
Masayuki Kojima (Made in Abyss, Monster)
Akira Shigino (Osomatsu-kun)
Hiroshi Nagahama (Mushi-Shi)
Koji Morimoto (Magnetic Rose, Dimension Bomb)
El manga está protagonizado por Ekoda, una chica que prueba todo tipo de trabajos y luego se dedica a vivir la vida nocturna de la ciudad. Aunque tiene novio, es más dada a las relaciones casuales que a tomarse una relación en serio y considera a las chicas populares su enemigo natural, así que las llama "aves de presa".
Takinami publicó la obra en las páginas de la revista Afternoon entre 2005 y 2014, habiéndose recopilado en ocho tomos. En 2011 ya inspiró una adaptación animada.
Fuente: ANN