Akitaro Daichi (Fruit Basket)-directed adaptation is set to premiered in January 2019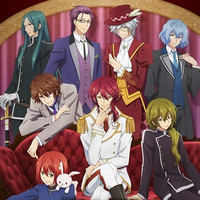 A teaser visual featuring the eight great men in the Meiji Era for the upcoming TV anime adaptation of Broccoli's romance simulation game for female, Meiji Tokyo Renka, was revealed at the "Meikoi Special Talk Show" event held at Museum Meijimura in Aichi Prefecture on August 11. The visual is drawn by the anime's character designer/chief animation director Junko Yamanaka (Ninja Girl & Samurai Master).
It was also announced that the TMS Entertainment-produced TV anime is set to premiere in Japan in January 2019. And in addition to the voice cast for the eight men, 19-year-old Sumire Morohoshi, who voiced the game's protagonist Mei Ayazuki, is confirmed to reprise her role in the anime as well.
As reported, 62-year-old Akitaro Daichi, who is best known for his directorial works for Kodomo no
Omocha (1996-1998), Fruit Basket (2001), and the ongoing Ninja Girl & Samurai Master (2016-),
is attached to direct.
TV anime teaser visual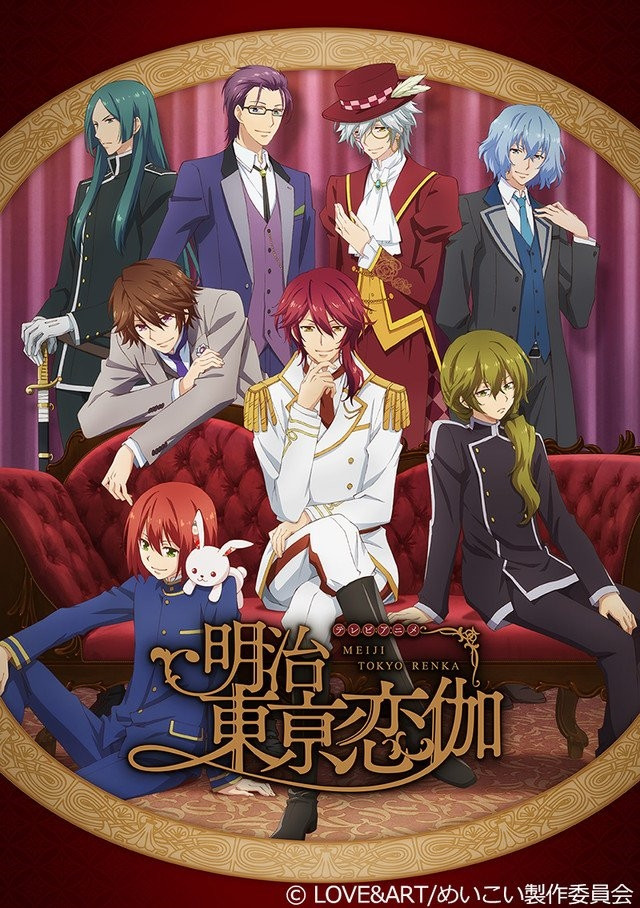 【NEWS】
ーさぁ、ナイショの恋を始めよう。ー

TVアニメ「明治東亰恋伽」2019年1月放送開始!
ティザーサイト公開! #めいこい https://t.co/VsucHrwmai

— めいこい公式 (@meikoi_staff) 2018年8月11日
---
The story of the Meiji Tokyo Renka franchise follows an ordinary high school girl Mei Ayazuki, who time
travels to the Meiji period of Japan (around 1890) and her love stories with various famous historical
characters. It was first released as a mobile game in October 2011, then later ported to PSP in September
2013. Its first anime feature film adaptation Meiji Tokyo Renka: Yumihari no Serenade was released in
July 2015, then its sequel Hanakagami no Fantasia followed in May 2016. Both were animated by Studio
Deen and directed by Hiroshi Watanabe (Hetalia The Beautiful World).
Main voice cast (game/TV anime):
Mei Ayazuki: Sumire Morohoshi (Ichigo Hoshimya in Aikatsu!)
Kyouka Izumi: Nobuhiko Okamoto (Karma Akabane in Assassination Classroom)
Ougai Mori: Daisuke Namikawa (Goemon Ishikawa in Lupin The Third)
Shunsou Hishida: KENN (Judai Yuuki in Yu-Gi-Oh! GX)
Otojiro Kawakami: Kousuke Toriumi (Cecil Aijima in Uta no Prince-sama)
Goro Fujita: Jun Fukuyama (Lelouch Lamperouge in Code Geass)
Yakumo Koizumi: Shinnosuke Tachibana (Prince Kanata in Go! Princess PreCure)
Charlie: Toshiyuki Morikawa (Aiba Takaya "D-Boy" in Tekkaman Blade)
Momosuke Iwasaki: Yoshimasa Hosoya (Asahi Azumane in Haikyu!!)
OP movie for the mobile game
Source: TV anime "Meiji Tokyo Renka" official website/Twitter
© LOVE&ART/Menkoi Production Committee