A panel, autographs, and more await September 1-3 at the San Jose Convention Center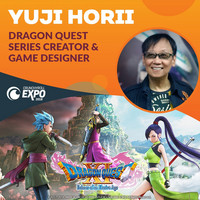 In celebration of the upcoming launch of Dragon Quest XI: Echoes of An Elusive Age, Dragon Quest series creator and game designer, Yuji Horii, is coming to CRX 2018! Don't miss his dedicated panel, autograph sessions, and the Dragon Quest category of the Cosplay Masquerade, where he'll serve as a guest judge!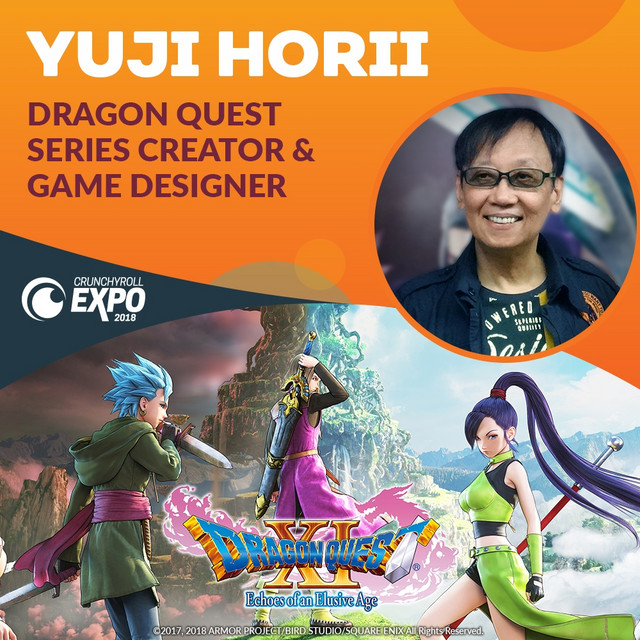 Yuji Horii Bio
Crunchyroll Expo has just added another stellar guest to the 2018 lineup of all-stars: Yuji Horii, the Series Creator and Game Designer of Square Enix's famed DRAGON QUEST series!
Yuji Horii was born in Hyogo, Japan in 1954. After graduating from Waseda University's School of Letters, Arts and Sciences I, he worked as a freelance writer for newspapers and magazines. He took his first steps as a Game Designer in 1982 when he won a game programming contest sponsored by Enix (now Square Enix).
DRAGON QUEST released in Japan in 1986. The third installment in the series, DRAGON QUEST III, was a national phenomenon, earning Yuji Horii a place at the center of the gaming industry; a position he still holds today.
The DRAGON QUEST series boasts worldwide sales of 76 million units. The latest installment, DRAGON QUEST XI: Echoes of an Elusive Age, is releasing in the West on September 4 this year.
For more information about Crunchyroll Expo and to purchase tickets, visit the official homepage!