Limited engagement on September 19, 22 and 23 in hundreds of theaters across the US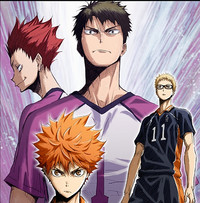 The Flightless Crows are back chasing their championship dreams in Haikyu!! The Movie: Battle of Concepts and Crunchyroll Movie Night is thrilled to bring this brand new feature film to theaters in the US. Haikyu!! The Movie: Battle of Concepts will premiere on September 19th with additional screenings on September 22nd and 23rd. Tickets are available now and can be purchased through CrunchyrollMovieNight.com. Be sure to keep checking back as more theaters are being added every week!
To celebrate the US premiere, all screenings of the film with also include scenes that will only be shown in the theatrical release of the film and will not be available in any other version outside of the screenings.
Haikyu!! The Movie: Battle of Concepts Summary:
Haikyu!! The Movie: Battle of Concepts is based on the third season of the popular television anime series Haikyu!!. The compilation film focuses on the Karasuno High Boys volleyball team preparing for their final face off in the volleyball national championship. Despite being known as "The Fallen Champions", the Karasuno High boys' volleyball team is highly determined to take down the powerhouse, Shiratorizawa High boys' volleyball team. As Hinata comes closer to fulfilling his promise of defeating Ushijima's team, the "Flightless Crows" will need to find their wings and soar above their opponents.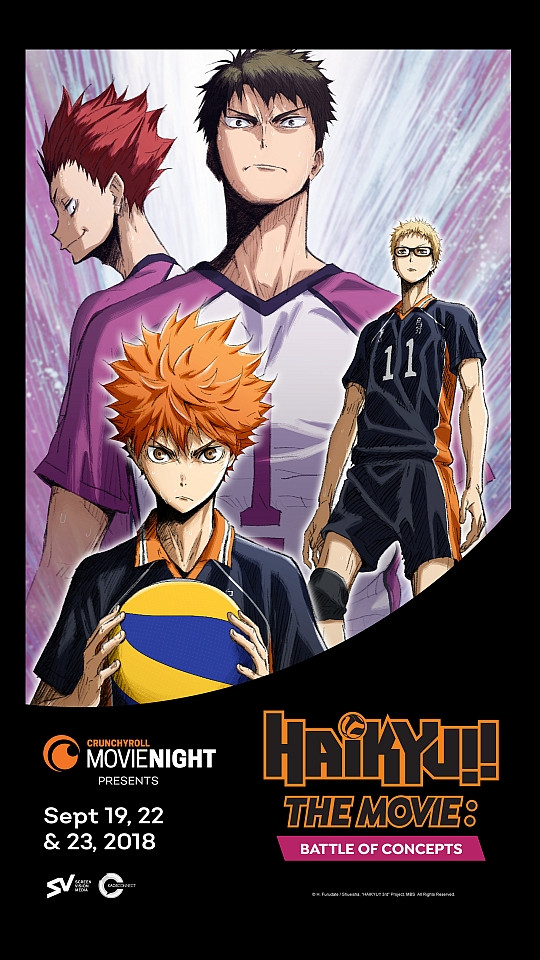 Crunchyroll Movie Night is a partnership between Crunchyroll, Screenvision Media, and KAOS Connect. For more information, please visit
crunchyrollmovienight.com
.