September 1-3 at the San Jose Convention Center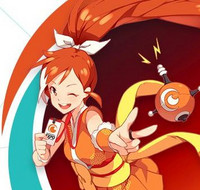 Wow! Crunchyroll Expo 2018 is coming up fast! With only a few weeks left until the big show from Sept. 1-3 begins, it's worth taking a moment to survey the latest big guests and panel announcements! Take a look below for the latest Crunchyroll Expo info!
PANEL: ANIUTA - STREAMING THE SOUNDTRACK OF ANIME IN THE US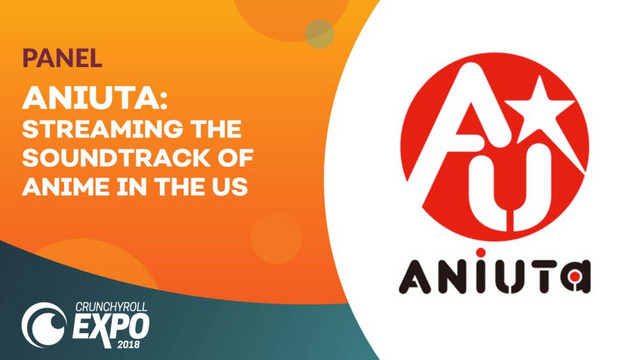 ANiUTa Music President and CEO Shiro Sasaki and prolific Japanese voice actor Ryo Horikawa (Vegeta, Andromeda Shun, Captain Falcon) discuss ANiUTa's new anime music streaming service in this panel moderated by Alfonso Ortiz of qdopp, Inc. and Honey's Anime.
---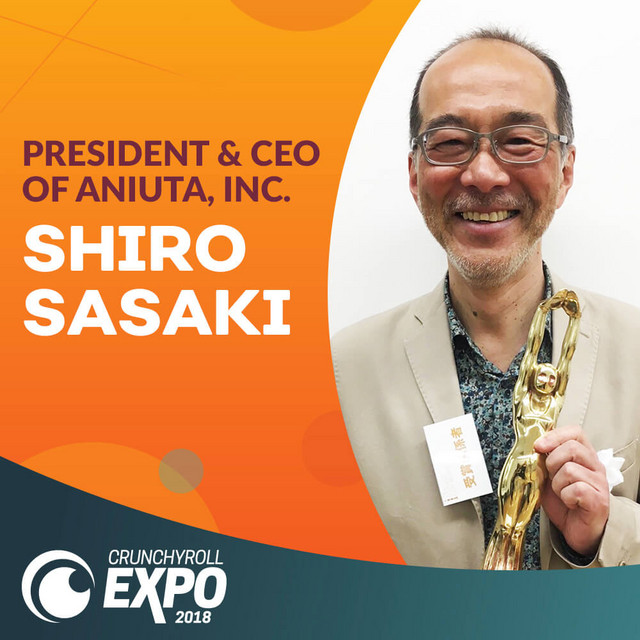 Shiro Sasaki is the President & CEO of ANiUTa, INC. and FlyingDog Inc.. In 1982, he got his start in the music business when he entered Victor Music Industries (Currently: JVC Kenwood Victor Entertainment). After three years of work at the Victor Music Industries' Osaka office, he was promoted to music production director for anime. Mr. Sasaki has produced music for many series including Akira, Macross Plus, Macross 7, Macross F, Gunbuster, Gunbuster 2, You're Under Arrest, Memories, Brave series, Escaflowne: A Girl in Gaea, Cowboy Bebop, X, Cardcaptor Sakura, Jin-Roh: The Wolf Brigade, Ghost in the Shell: Stand Alone Complex, Genesis of Aquarion, Panty & Stocking with Garterbelt, and more. In January of 2009, Mr. Sasaki founded FlyingDog Inc., and in March of 2017, he founded ANiUTa, INC.
---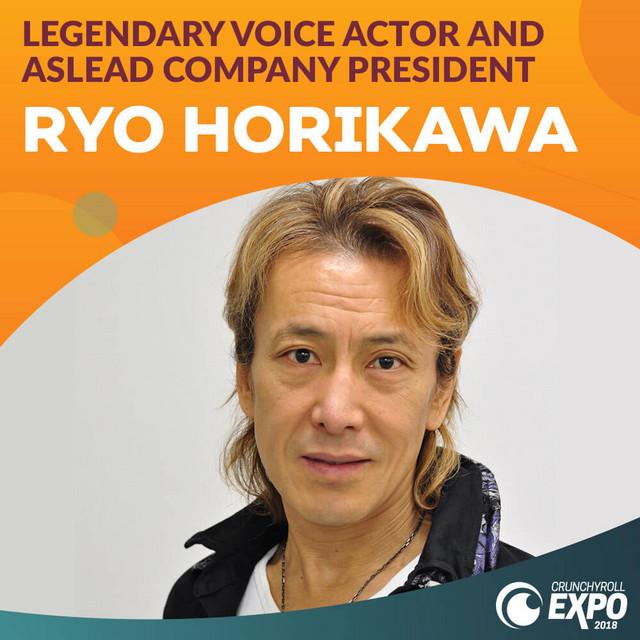 Ryo Horikawa is a live action and voice actor from Osaka, Japan, known for voicing some of the most iconic characters in anime. Some of his most well-known roles include Vegeta (Dragon Ball, Dragon Ball Z, Dragon Ball Super), Heiji Hattori (Detective Conan), Reinhard von Lohengramm (Legend of the Galactic Heroes), Shun Andromeda (Saint Seiya), Kou Uraki (Mobile Suit Gundam 0083: Stardust Memory), Karasu (YuYu Hakusho), and Zaruchimu (Zatch Bell!). He currently represents himself and other top talent as President of Aslead Company.
---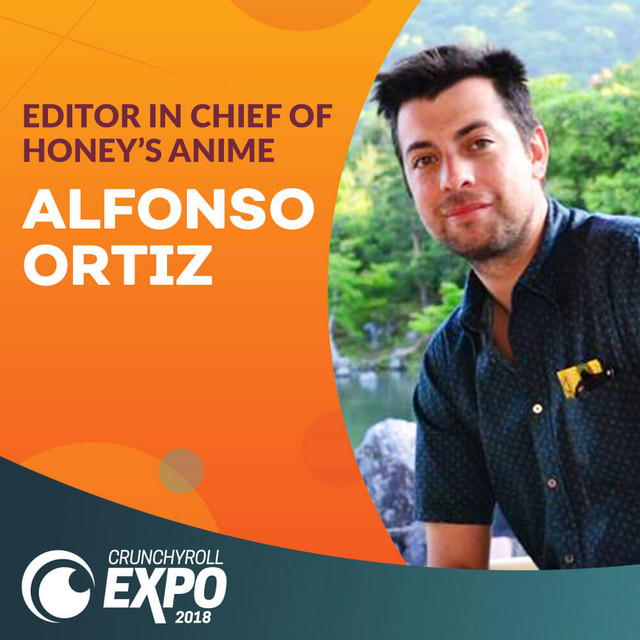 Alfonso Ortiz is the Editor in Chief of Honey's Anime, an information website for anime enthusiasts; the PR manager for qdopp, Inc.; and the manager of the Honey's Anime US branch. As a journalist, he attends various gaming and anime conventions in the USA and around the world. While living in Japan, he came to understand Japanese culture and developed a love for the delicious tororo soba.
---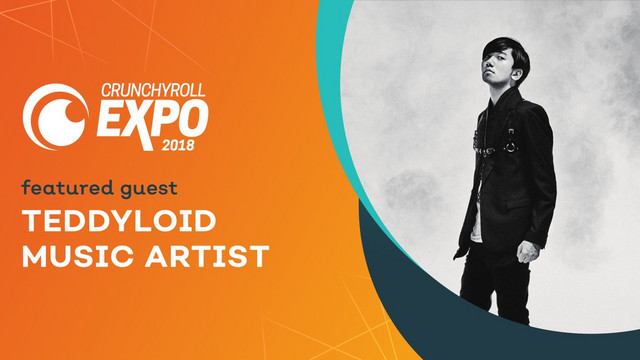 TeddyLoid started his career as MIYAVI's DJ and sound producer by joining his world tour when he was only 18 years old. He produced the OST for the GAINAX anime "Panty & Stocking with Garterbelt" with ☆Taku Takahashi(m-flo). He has also had experience in units with Shibasaki Ko and DECO*27, established galaxias!, worked on the album "TOXIC" for the GazettE, and has produced "Neo STARGATE" for Momoiro Clover Z. Furthermore, he has provided BGM to the anime "Mekakucity Actors".
TeddyLoid has also produced Vocaloid IA tracks and remixes, Square Enix's "Mugen∞Knights", and WRECKING CREW ORCHESTRA's new long production "SUPERLOSERZ SAVE THE EARTH", directed by Amon Miyamoto. In 2014 he produced the music for the short film "ME!ME!ME!", which was visualized by Hibiki Yoshizaki from Studio khara and vocals sang by DAOKO.
TeddyLoid debuted as a solo artist by releasing his EP from King Records' EVIL LINE RECORDS in August 2014, "UNDER THE BLACK MOON" and his first album "BLACK MOON RISING" in September. In summer 2015, he started "Momoiro Clover Z×TeddyLoid Remix Project" and released an official remix album, "Re:MOMOIRO CLOVER Z" . In Momoiro Clover Z's big summer event "Momoshinsai 2015", he performed the opening act as DJ. In December of that year, he released his first collaboration product with 12 tracks and 14 sets of guests on "SILENT PLANET" as his original 2nd album. The guests included big names like Tetsuya Komuro, Yasutaka Nakata, HISASHI from GLAY, KOHH, and more.
In 2016, TeddyLoid produced two tracks for HAL College of Technology & Design, one of which titled "Daisuki withTeddyLoid" was a commercial with Hibiki Yoshizaki and vocals by DAOKO. The contrasting track "Daikirai feat. Chanmina" also garnered attention for featuring the up and coming Korean rapper Chanmina. In 2017, TeddyLoid went on to perform at Ultra Japan Festival, produced songs for the new anime 18if, Japanese musical legends Yuzu, and performed on Music Station Super Live with YouTubers HIKAKIN & SEIKIN.
TeddyLoid's appearance is presented by FAKE STAR.
---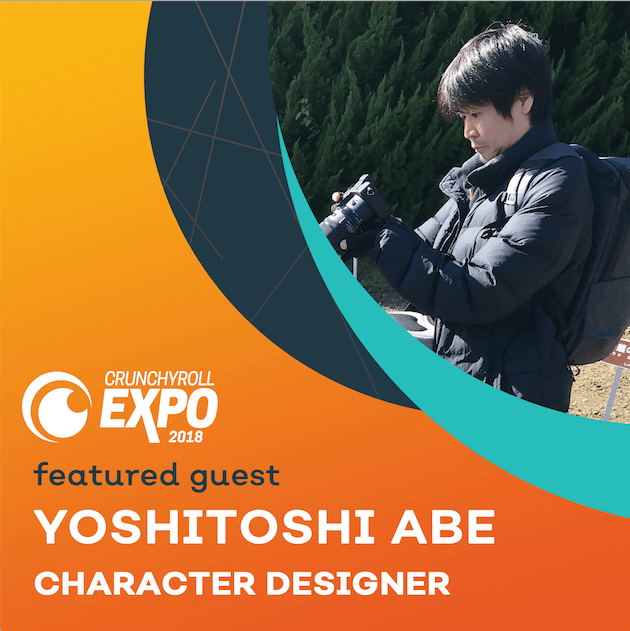 Yoshitoshi ABe is known for his numerous works in graphic art, manga, anime, and video games including Serial Experiments Lain, TEXHNOLYZE, Lucika Lucika, and more. Most recently he's worked as the character designer on the upcoming RErideD – Derrida, who leaps through time – anime, produced by Rie Ogura.
---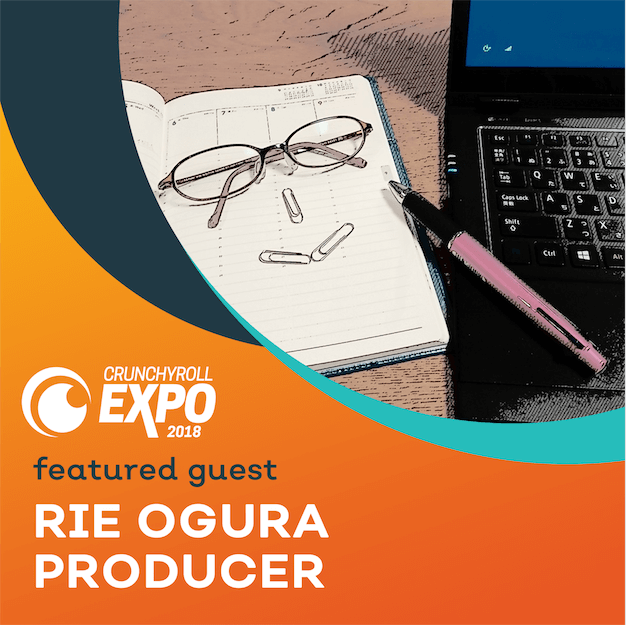 Rie Ogura's anime career spans multiple series including KONOSUBA -God's blessing on this wonderful world!, Kabukibu!, SUPER LOVERS, and Junjo Romantica 3. Ogura is currently producing the upcoming RErideD – Derrida, who leaps through time –, which features character designs by Yoshitoshi Abe.
---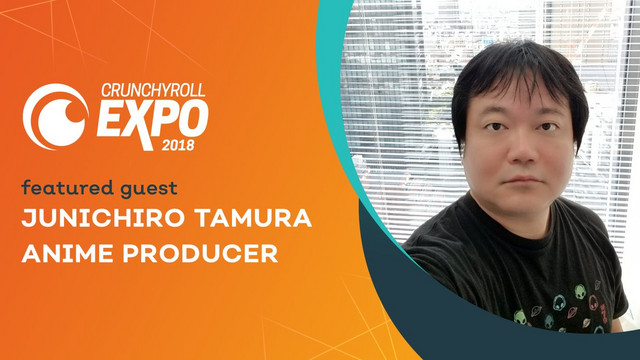 Junichiro Tamura is a prolific anime producer currently working at KADOKAWA Corp. He's known for his work on fan-favorite series including Bungo Stray Dogs, Prisma Illya, Anti-Magic Academy: The 35th Test Platoon, Chio's School Road, Angolmois: Record of Mongol Invasion, and others.
---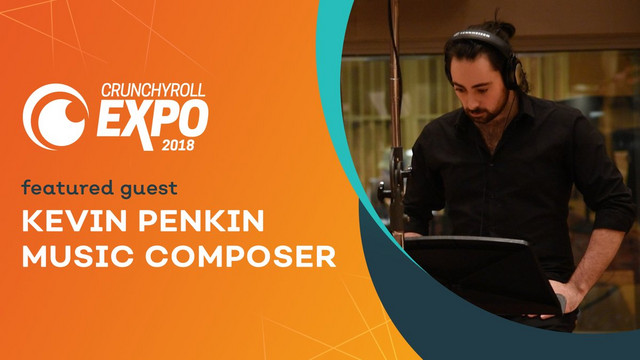 Kevin Penkin is an Australian composer for Japanese anime and video games based in London. Penkin is best known for scoring the Anime Awards-winning Made in Abyss and Apple Design Award-winning Florence.
Before moving to London in 2013 to complete a Masters degree in Composition for Screen at the Royal College of Music, Penkin collaborated with legendary composer Nobuo Uematsu on a number of Japanese video games. This served as a bridge into the anime industry, where he scored Norn9, based on a game he had previously collaborated on with Uemastu.
Since his 2011 debut, Penkin worked on a range of eclectic projects from the fantasy worlds of Defenders Quest and Made in Abyss to the sci-fi landscapes of Under the Dog to the streets of contemporary Melbourne in Florence and Necrobarista. Throughout his career, Penkin has recorded with orchestras in Vienna, Macedonia, Boston, Nashville, and Australia. His collaborators include esteemed singers Takeshi Saito, Emi Evans, and Raj Ramayya.
---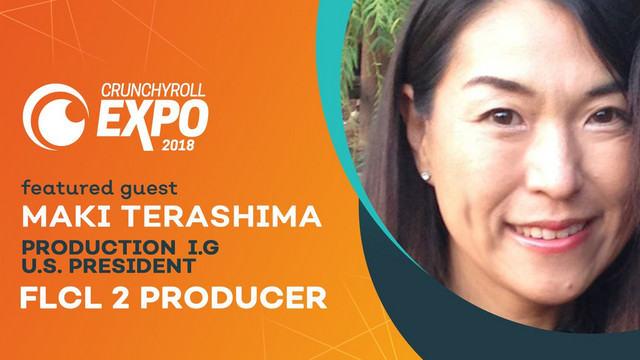 Maki Terashima-Furuta is the President of PRODUCTION I.G. USA as well as the producer of many shows including the most recent ones "FLCL 2: Progressive" and "FLCL 3: Alternative." Terashima-Furuta founded the U.S. subsidiary in 1997 and during her time with the company she has overseen all phases of development, production and distribution of the company's marquee projects including Quentin Tarantino's "Kill Bill," the original "FLCL," Mamoru Oshii's "Avalon," "Ghost in the Shell 2: Innocence," "The Sky Crawlers," Cartoon Network's "IGPX," Lucas Animation's "Clone Wars," Warner Bros' "Batman: Gotham Knight," Netflix' "Cyborg 009" and "Perfect Bones," and most recently DreamWorks' "Ghost in the Shell (2017)," as Co-Producer. She has been hailed by Avi Arad as "the driving force of spreading [anime] in the USA" and by Ghost in the Shell director Mamoru Oshii as "a world-renown 'Wild Business Woman,' someone with incredible instinct and courage."
---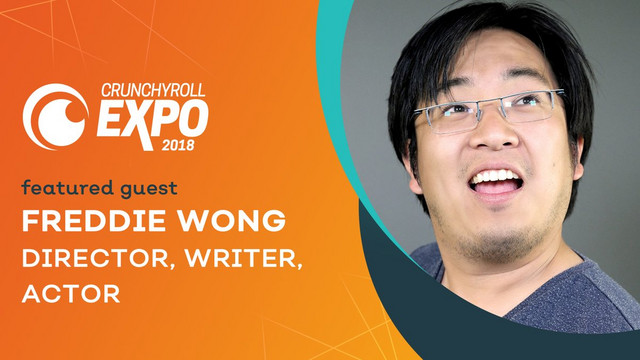 Freddie Wong is an online video pioneer since 2010, bringing professional premium content to the YouTube platform with his channel, RocketJump. Named as one of Hollywood's brightest stars on Forbes magazine's 2015 "30 under 30" list, his viral videos have spread across the global web with over 1 billion views since the channel's inception in April 2010. Video Game High School, his flagship web series, gained over 50 million cumulative views over twelve 15-minute episodes in 2012. Video Game High School – Season 2 retuned the YouTube viewership trend by receiving over a 90% completion rate on six episodes of 30-minute content, and was named "#1 Web series of 2013" by Variety. Video Game High School – Season 3 was heralded as a must-see People pick in 2014 and was nominated for a 2015 Producers Guild Award for Outstanding Digital Series.
---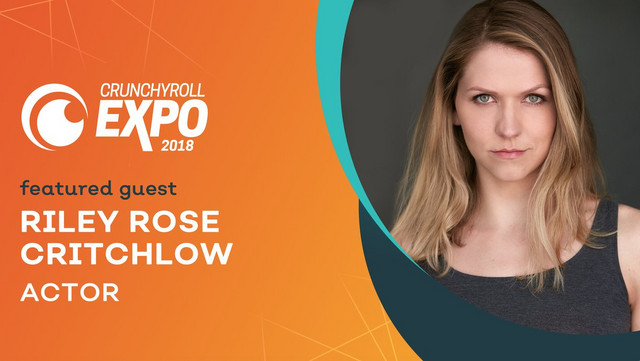 Riley Rose Critchlow grew up on Peaks Island, Maine, moving to LA to attend USC's School of Dramatic Arts where she received a BFA in Acting. Between gigs as a reptile handler and professional spy, she appeared as Domino Prime in seasons two and three of Video Game High School, and in Rocketjump shorts Truck Flipper v Bus Puncher and Superhawt. Other TV & film credits include Timeless, American Horror Story, Rizzoli & Isles, Southland, Marcia Clark's Guilt By Association, and Don Coscarelli's John Dies at the End. Riley currently produces content for her comedy duo, Mary-Kate and Ashtray, and co-hosts weekly episodes of Hags Podcast. Follow her on Twitter @rileyrosecritchand on Instagram @rileyaceofspies.
---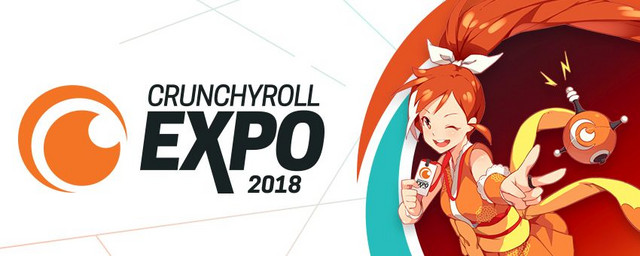 For more information about Crunchyroll Expo and to purchase tickets, visit the official homepage!