The Theme song CD performed by Saori Hayami is set to be released on September 19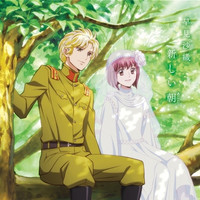 The official website for the two-part all-new anime feature film based on Waki Yamato's classic shoujo manga Haikara-san ga Tooru (Here Comes Miss Modern) today started streaming a 30-second teaser for its upcoming second part "Hana no Tokyo Dai Roman" (Big Romance in Tokyo of Flowers). The clip begins with the protagonist Benio Hanamura's arrival at Manchuria (Northeast China) to look for her fiancé Shinobu Ijuin, who has been missing in action. You can also find a new character Lalissa. She is the wife of Sasha Mikhaylov, a Russian count who has lived in exile in Japan and is exactly like Shinobu.
Teaser
The second part "Tokyo Dai Roman" is set to be released in Japan on October 18, 2018, and its theme song
"Atarashii Asa" (A New Morning) is performed by the Benio VA Saori Hayami. The song's CD single will
be released as her 5th solo single on September 19.
"Atarashii Ashita" CD jacket
【後編主題歌情報!】
紅緒役の早見沙織さんが歌う後編主題歌「新しい朝」のジャケット画像が解禁となりました♪紅緒と少尉が並んで木に腰かけている、素敵なイラストです。前編主題歌「夢の果てまで」に引続き、作詞・作曲は竹内まりやさん!発売日は9月19日(水)です。 #はいから pic.twitter.com/8z0oFS2cF1

— 劇場アニメ『はいからさんが通る』公式 (@haikara_anime) 2018年8月17日
Poster visual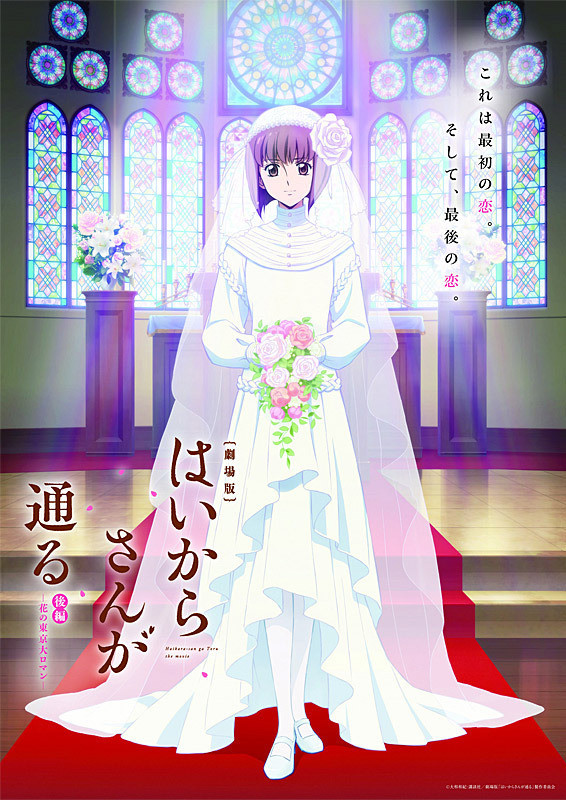 ---
The first part "Benio, Hana no Junana-sai" (Benio, Radiant 17 Years Old) was released in Japan on November
11, 2017, then in the United States and Canada in Japanese audio with English subtitles on June 8, 2018,
under the title Haikara-San: Here Comes Miss Modern Part One.
Source: "Haikara-san ga Tooru" anime film official website
© Waki Yamato, Kodansha/Movie "Haikara-san ga Tooru" Production Committee
© Waki Yamato/Kodansha