A better shopping experience awaits!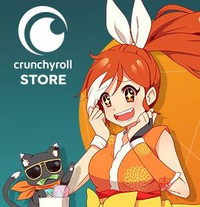 Your one-stop shop for all of your favorite anime essentials just got even better! Starting today you can shop the new Crunchyroll Store, redesigned with you in mind with a more robust search and sorting feature, and other longtime user-requested features.

But the best part? Everything's on sale! Now through September 3, shoppers can save 10% on almost everything, plus score free domestic shipping for US shoppers! It's a sale-ebration the likes of which you've never seen.
Visit Crunchyroll.com/store to shop with style and finally score all the swag you've had your eye on for the past few months.