Advance screening event with the VAs is set to be held in September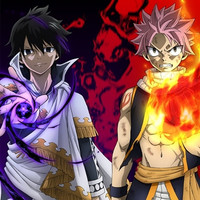 The official website for the TV anime adaptation of Hiro Mashima's action fantasy manga Fairy Tail announced today on August 22 that its highly anticipated "Final Series" is set to premiere on TV Tokyo and its five affiliates at 7:00 am on October 7, 2018 (JST).
The TV anime's first season was aired for 175 episodes from October 2009 to March 2013, then its second season followed with 102 episodes from April 2014 to March 2016. The manga already ended its serialization in July 2017, and the "Final Series" is expected to adapt the manga story till its end.
A new key visual featuring the protagonist Natsu and the main antagonist Zeref is also revealed for their upcoming final confrontation.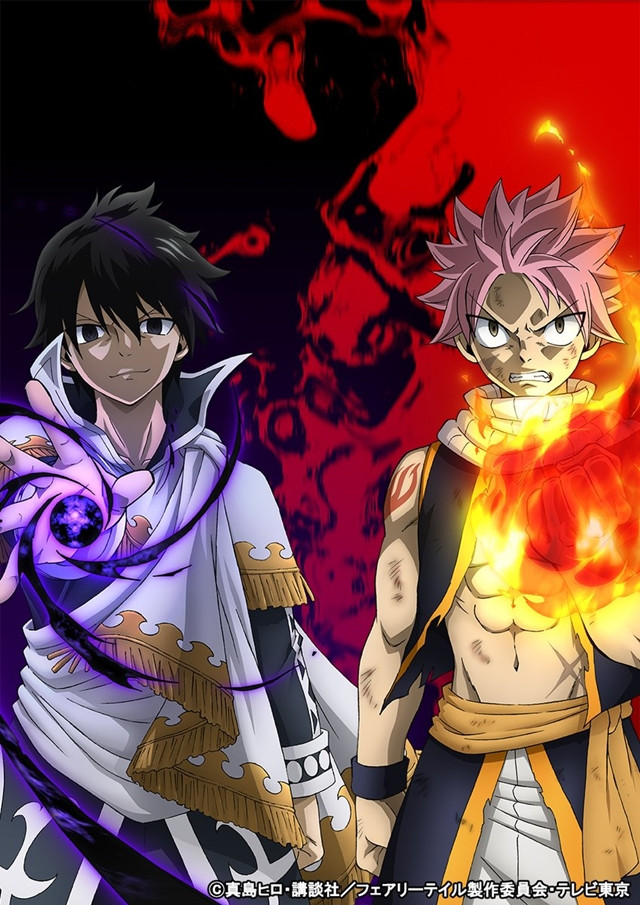 【最新ビジュアル解禁!!】ナツ vs. ゼレフの最新ビジュアルを解禁しました!!ナツとゼレフのこれから何が起こるのか、運命の激突を感じ期待を煽るビジュアルとなっています!! #フェアリーテイル #FT #fairytail pic.twitter.com/H2QkzTY01c

— TVアニメ FAIRY TAIL 公式 (@fairytail_PR) 2018年8月21日
In addition, an advance screening event for the final series is set to be held in September. The
anime's main voice cast members are scheduled to join as special guests. Further details will be
announced at a later date.
【先行上映会決定!!】豪華キャストが出演する先行上映会を9月に実施決定しました!出演者やチケット情報などの続報は追って解禁となります。ぜひ続報をお楽しみに!! #フェアリーテイル #FT #fairytail

— TVアニメ FAIRY TAIL 公式 (@fairytail_PR) 2018年8月21日
Teaser visual posted in July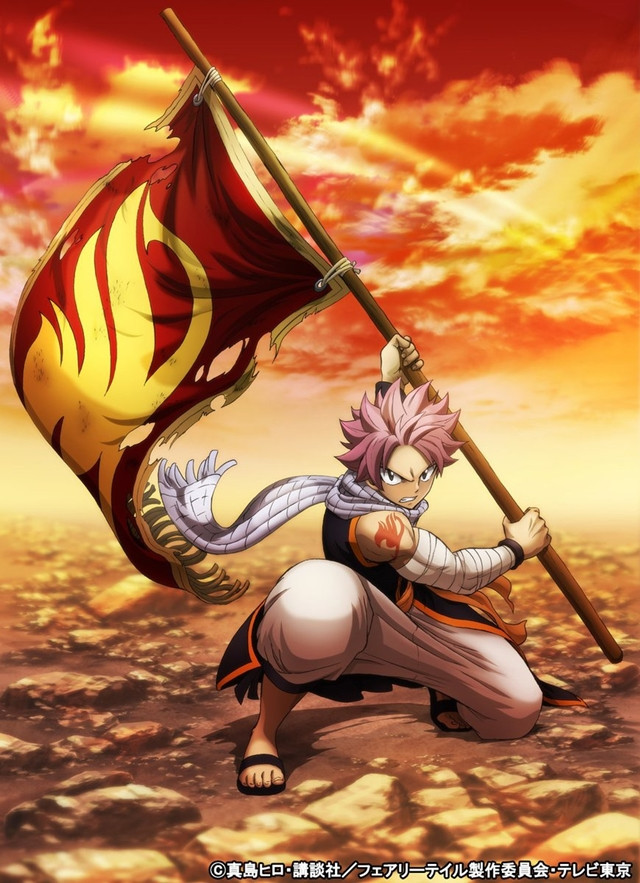 TVアニメ「FAIRY TAIL」ファイナルシリーズがテレビ東京系6局ネットで10月放送開始!! ナツがギルドの旗を持つティザービジュアルも解禁!!
公式サイトもリニューアルしました!! https://t.co/lCh67yvkUH#フェアリーテイル #FT #fairytail pic.twitter.com/mALXAeJXjl

— TVアニメ FAIRY TAIL 公式 (@fairytail_PR) 2018年7月24日
---
Source: TV anime "Fairy Tail" official website/Twitter
©Hiro Mashima, KODANSHA/Fairy Tail project, TV Tokyo