La web oficial del anime Late Night! The Genius Bakabon (Shinya! Tensai Bakabon), la nueva serie que adapta el manga Tensai Bakabon de Fujio Akatsuka, ha revelado que el personaje Unagi-Inu (Perronguila) de la serie tendrá su propia serie de cortos web titulada Yoru no Unagi-Inu.
En total serán 12 episodios protagonizados por el personaje, habiéndose estrenado este mismo miércoles el primero de ellos en el servicio de streaming dTV de Docomo y en la aplicación AniTele de TV Tokyo. Cada episodio durará de dos a tres minutos.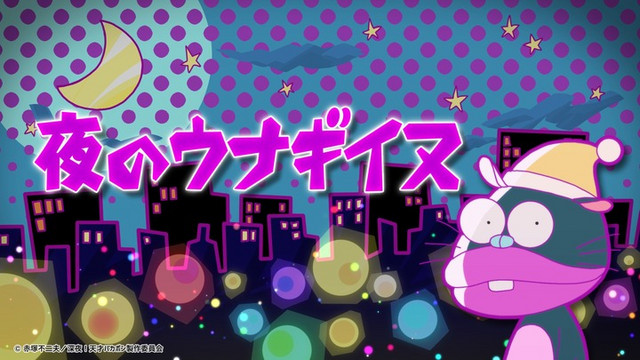 El reparto de voces es el mismo que el de la serie de televisión, siendo Takahiro Sakurai la voz de Perronguila.
Late Night! The Genius Bakabon se estrenaba el pasado 10 de julio y puede verse vía Crunchyroll.
Fuente: ANN