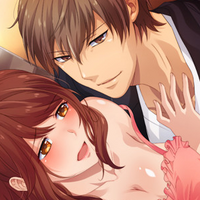 Desde Shueisha han anunciado que el manga Shudengo, Capsule Hotel de, Joshi ni Binetsu Tsutawaru Yoru(La noche en la que y yo y mi jefe pasamos la noche en un hotel cápsula tras perder el último tren y él me acabó pegando su fiebre) de Meg recibirá una adaptación televisiva animada.
El manga está protagonizado por la oficinista Minori y su jefe, Hadano, quienes se pasan el día discutiendo. Una noche, tras una fiesta de empresa en la que ambos bebieron de más, Minori y Hatano discuten como siempre y entonces se dan cuenta de que han perdido el último tren, con lo que deciden pasar la noche en un hotel cápsula cercano. Todo va bien hasta que por cierto incidente se ven obligados a compartir cama.
El anime se estrenará el 7 de octubre en Tokyo MX, aunque habrá una "versión completa" con escenas explícitas que se podrá ver vía el servicio Anime Zone de ComicFesta.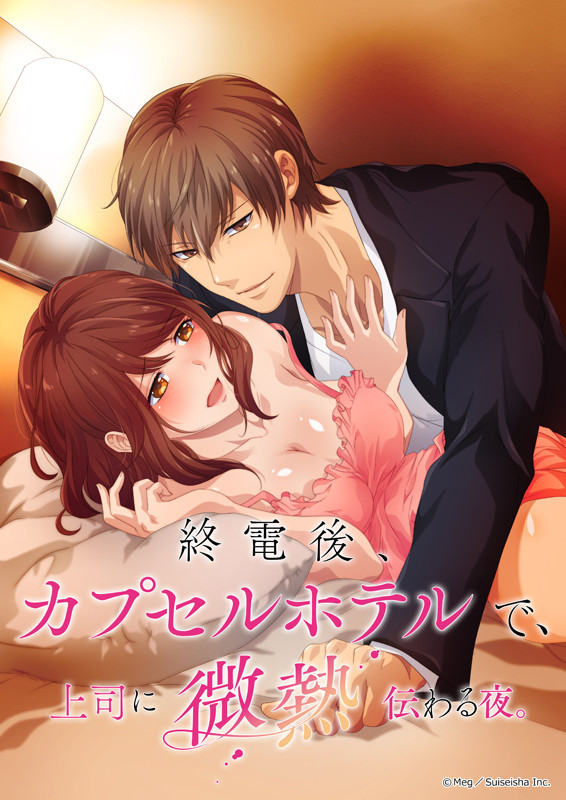 El reparto, como suele ocurrir en estas series que llegan sin censura a ComicFesta, variará entre ambas versiones: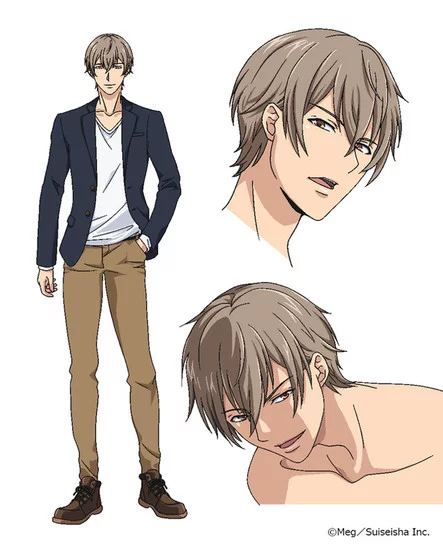 Akihiko Hadano, jefe de Mino, contará con la voz de Taku Yashiro en su versión normal y la de Yu Asagi en su versión completa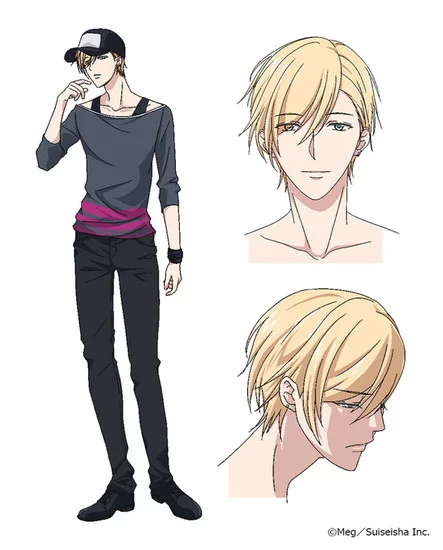 Kei Sugarawa, modelo novato, contará con la voz de Daisuke Hirose en su versión normal y la de Kazuo Yano en su versión completa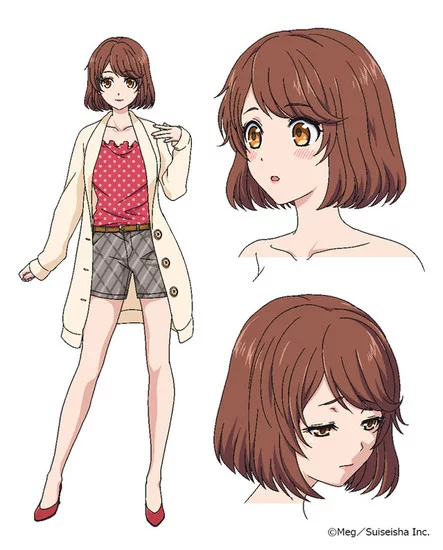 Minori Aizawa contará con la voz de Hiromi Igarashi en su versión normal y la de Hiyo Sakurano en su versión completa
Hideki Araki (Soryo to Majiwaru Shikiyoku no Yoru ni) dirigirá el anime bajo Shueisha y Namu Animation. Arikura Arika se encargará de escribir los guiones, siendo Mizuki Aoba quien diseñe los personajes y Yuka Honma la responsable del diseño de vestuario.
Otros miembros del equipo serán:
Color: Ami Hoshino
Diseño artístico: Noboru Sakuma
Dirección de arte: Seo Gu Lee
Dirección de fotografía: Ayumi Itakura
Edición: Koki Shinkai
Dirección de sonido: Takahiro Enomoto
Producción de sonido: Studio Mouse
EIGHT OF TRIANGLE interpretará el tema musical principal de la versión normal, mientras que en la versión completa el tema musical será de DJ BooTA feat. Oji Irie.
Meg lanzaba el manga original en agosto de 2017, habiéndose puesto a la venta su primer tomo recopilatorio el pasado 18 de marzo.
Fuente: ANN