All of the four new anime films fail to rank in the top 10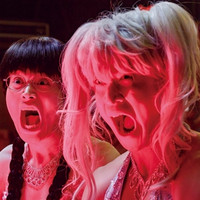 While the No.1 spot was taken by Takuya Kimura-starring mystery Killing for Prosecution, Gintama 2: Okite wa Yaburu tame ni koso Aru (The Rule is surely there to be broken), the second live-action film based on Hideaki Sorachi's sci-fi comedy manga series, continued its strong box office performance in second place, making 371 million yen on 269,000 admissions in its second weekend.
It dropped 30% from its opening weekend, but better than the first film's second weekend gross of 335 million yen. As reported, the sequel already sold one million tickets in just seven days, which was one day faster than the first, and is expected to surpass the first's total box office record in Japan.
Killing for Prosecution is based on Shusuke Shizukui's 2013 novel Kensatsugawa no Zainin (Criminal for the Prosecution). Although it was a dream collaboration between ex-SMAP member Kimura
and Arashi member Kazunari Ninomiya, its first weekend result was only 56.8% of that of Kimura's
previous film HERO released in July 2015. The 45-year-old male idol's star power in Japan has been
obviously fading, especially after the breakup of SMAP in the end of 2016.
There were four new animation films released last weekend:
But none of them was able to make it to the top 10.
---
Weekend box office in Japan (August 25-26, 2018)
(ticket sales basis)
1 (new). "Killing for Prosecution"
2 (1). "Gintama 2: Okite wa Yaburu tame ni koso Aru"
3 (2). "Gekijyo-ban Code Blue ~ Dr Heli Kinkyuu Kyuumei ~"
4 (3). "Incredibles 2"
5 (4). "Mission: Impossible - Fallout"
6 (8). "Camera wo Tomeruna!" (Don't Stop The Camera!)
7 (new). "Mamma Mia! Here We Go Again"
8 (7). "Jurassic World: Fallen Kingdom"
9 (6). "Ocean's Eight"
10 (5). "The Seven Deadly Sins the Movie: Prisoners of the Sky"
"Gintama 2" latest behind-the-scenes footage "Dangerous Men"
Source: Eiga.com
(C)Hideaki Sorachi/Shueisha
(C)2017 Movie "Gintama" Production Committee