"One Piece" manga author Eiichiro Oda posts a mourning illustration on Twitter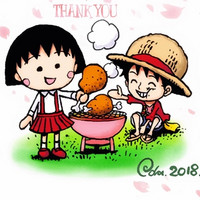 Renowned Japanese manga artist Momoko Sakura's agency Sakura Production announced yesterday that she passed away at 53 from breast cancer on August 15, 2018. Her wake and funeral were already held by her family members and relatives. She was best known as the creator of the nationally popular series Chibi Maruko-chan.
Momoko Sakura (her real name is not officially revealed) was born in Shimizu-city, Shizuoka Prefecture, on May 8, 1965. She made her professional manga artist debut in 1984, then started serialization of Chibi Maruko-chan in Shueisha's monthly shoujo manga magazine Ribon in its August 1986 issue. The manga inspired by her childhood memories won the 13th Kodansha Manga Award for its shoujo manga category in 1989. It ends its regular serialization in the magazine in May 1996, and its 16 tankobon volumes have printed over 30 million copies, which has been the highest record for the magazine's manga title.
The manga's TV anime adaptation has become a huge social phenomenon in Japan. Its first season
produced by Life Work was aired for 142 episodes on Fuji TV from January 1990 to September 1992.
After two-and-half year break, Ajiado-produced second season has been aired on the same station since
January 1995.
Fuji TV has confirmed that the TV anime will continue for the time being and that a remake version of the
TV anime's first episode aired on January 7, 1990, will be aired this Sunday instead of the scheduled new
episode to mourn her sudden death. The remake episode was originally produced for the manga's 25th
anniversary in 2011.
Manga tankobon 1st and 16th volume covers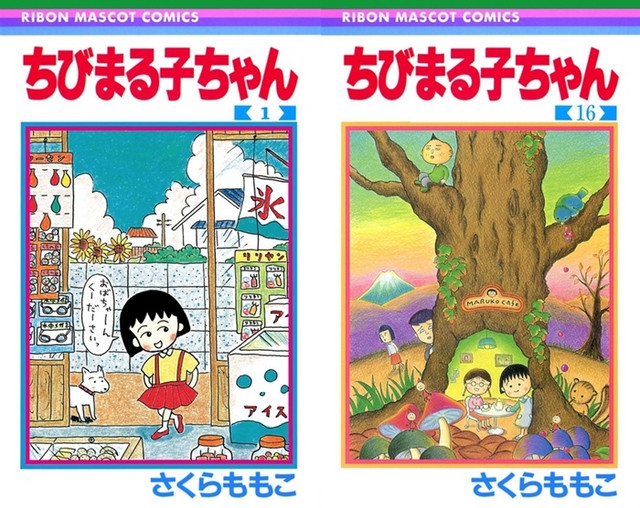 ---
One Piece manga author Eiichiro Oda posts a mourning illustration featuring Maruko and Luffy on the
manga's official Twitter account. In addition to interviews, the two were very close even in their private
life.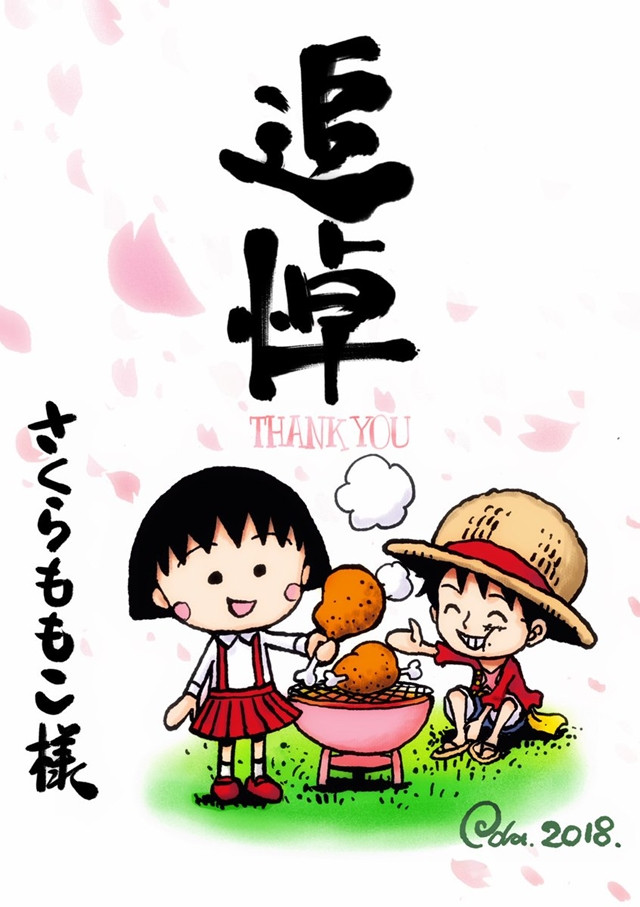 さくらももこ先生ご逝去に際し、尾田さんより追悼イラストが届きました。
対談はもちろん、プライベートでもほんとうに仲が良かったお二人。

さくら先生のご冥福を心よりお祈り致します。 pic.twitter.com/2eE73Qixsn

— ONE PIECE スタッフ【公式】 (@Eiichiro_Staff) 2018年8月28日
---
Source: Asahi Shimbun, Sankei, "One Piece" manga official Twitter
(C) M.S
(C) Eiichiro Oda/Shueisha