Doga Kobo (Himouto! Umaru-chan)-animated cheerleading anime will launch on October 7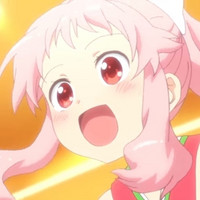 Following the announcement for its premiere schedule yesterday, Toho Animation's official YouTube channel has started streaming new web CMs for the upcoming TV anime adaptation of Tsukasa Unohana's cheerleading-themed four panel manga Anima Yell! introducing its OP theme song "Jump Up↑ Yell!!" for the first time.
Both the OP song and the ED song "One for All" are performed by the anime's five main voice actresses: Yuka Ozaki as Kohane Hatoya, Yuina Yamada as Hizume Arima, Mikako Izawa as Uki Sawatari, Tomori Kusunoki as Kotestu Tatezima, Haruka Shiraishi as Kana Ushiku, under the the unit name "Kaminoki High Cheerleading Club."
The TV anime Anima Yell! is set to premiere on Tokyo MX, BS11, and AT-X on October 7, 2018.
30-second CM
15-second CM
【主題歌情報&番宣CM公開】
10月7日より放送、TVアニメ『アニマエール!』のOPテーマが「ジャンプアップ↑エール!!」に、EDテーマが「One for All」決定!!どちらも神ノ木高校チアリーディング部5人が歌います!!またOPテーマも聞けるTVCMも公開!!https://t.co/B44rkMemwM #アニマエール pic.twitter.com/lkoANo6pF8

— TVアニメ『アニマエール!』 (@animayell_anime) 2018年8月28日
---
1st PV
Key visual
TVアニメ『アニマエール!』は鳩谷こはね役の尾崎由香さんをはじめとした今をときめく豪華キャスト陣×動画工房さんによるアニメーション制作で10月放送開始!! 詳細は公式Twitter(@animayell_anime)や公式サイト(https://t.co/WWLjU7P69i)をチェック!コミックスは1,2巻が絶賛発売中です!!(P) pic.twitter.com/L2YosjE0Gh

— まんがタイムきらら編集部 (@mangatimekirara) 2018年7月20日
Main staff:
Director: Masako Sato (Haikyu! episode director)
Series composition/script: Fumihiko Shimo (Miss caretaker of Sunohara-sou)
Character design: Manamu Amasaki (NEW GAME! chief animation director)
Anime Production: Doga Kobo (Himouto! Umaru-chan)
Main voice cast:
Kohane Hatoya: Yuka Ozaki (Serval in Kemono Friends)
Hizume Arima: Yuina Yamada (Michiru Kouda in Idol Time Pripara)
Uki Sawatari: Mikako Izawa (Moeko Tokita in Wakaba Girl)
Kotestu Tatezima: Tomori Kusunoki (Llenn in Sword Art Online Alternative Gun Gale Online)
Kana Ushiku: Haruka Shiraishi (Kirie Motoba in Himouto! Umaru-chan)
Source: TV anime "Anima Yell!" offcial website / Twitter
©Tsukasa Unohana, Houbunsha/Anime Yell! production Committee