The revenge story is directed by Shutaro Oku (Asura Girl ~BLOOD-C Ibun~, BLOOD-C The Last Mind)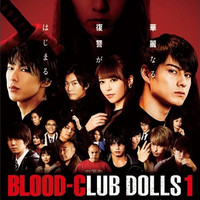 The official website for BLOOD-CLUB DOLLS 1, the second live-action film inspired by the BLOOD-C anime series created by Production I.G and Nanase Ohkawa (CLAMP), has posted a poster visual and a 60-second trailer introducing its theme song "Hazy Moon" performed by popular anison singer Maon Kurosaki (A Certain Magical Index, School-Live!), who also makes her live-action film actress debut. The song will be included in her upcoming 13th single "Gravitation" to be released on November 21, 2018.
The site also announced that the BLOOD-CLUB DOLLS film series will be a two-part project, and its first part is set to be released in Japanese theaters, including Shinjuku Wald 9 in Tokyo, on October 19, 2018. Release schedule for its second part has not yet been decided. While the films' plot details are unknown at this time, the tagline on the poster visual reads: "Kareinaru Fukusyu ga Hajimaru" (A Great Vengeance Begins).
BLOOD-CLUB DOLLS 1 is again directed by the first film Asura Girl ~BLOOD-C Ibun~'s Shutaro Oku,
who previously worked on the BLOOD-C The Last Mind stage play in July 2015. And 22-year-old Kanon
Miyahara, who portrayed the protagonist Saya in the first film and the stage play, is confirmed to
reprise her role.
Trailer
Poster visual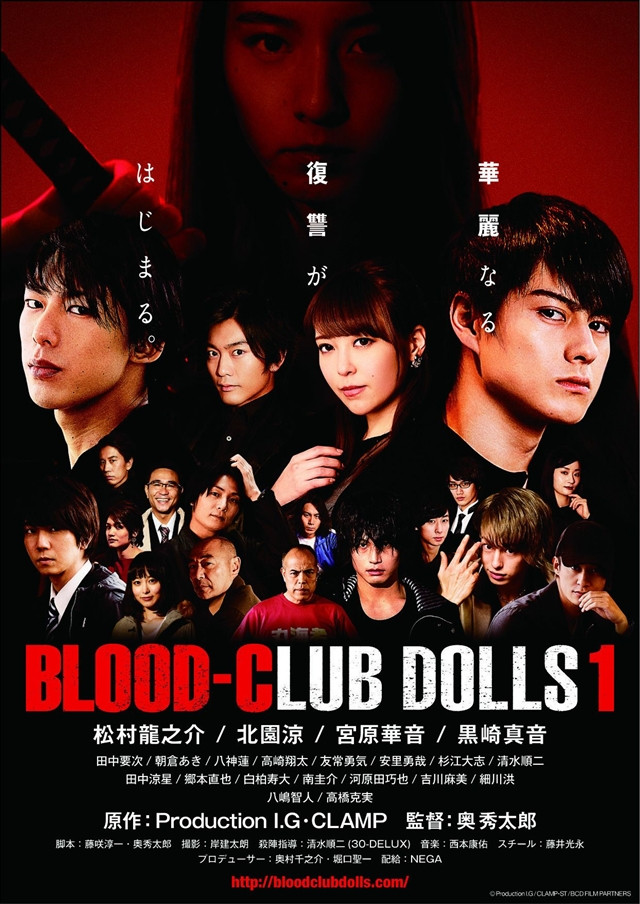 Kanon Miyahara as Saya
Main staff:
Original Story: Production I.G / CLAMP・ST
Screenplay: Junichi Fujisaku (TV anime Blood+ director) / Shutaro Oku
Director: Shutaro Oku
Director of Photography: Kentaro Kishi
Action Coodinator:Junji Shimizu (30-DELUX)
Producer:Sennosuke Okumura / Seiichi Horiguchi
---
"Asura Girl ~BLOOD-C Ibun~" (August 2017) poster visual
---
Source: NEGA press release
© Production I.G / CLAMP・ST / BCD FILM PARTNERS