The 29-year-old fantasy light novel series has printed more than 20 million copies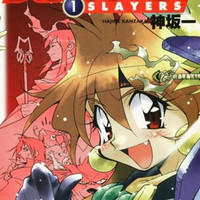 The official website for Fujimi Shobo's Fantasia Buko has confirmed that the long-awaited 16th volume of the original long novel series of Hajime Kanzaka's long-running fantasy light novel series Slayers, titled "Atessa no Kaikou" (The Encounter at Atessa), is set for a release on October 20, 2018.
The series was launched in January 1990 and it has been 18 years since the long novel series' last 15th volume was published in Japan. So far the whole series has 50 volumes in total (long novel series: 15 volumes, Special series: 30 volumes, Smash. series: five volumes), and its total print has reached 20 million copies.
The long novel series was considered to have concluded with its 15th volume released in May 2000.
A new story arc has been serialized in the publisher's Dragon Magazine since its May 2018 issue
published in March 2018 to celebrate the magazine and the light novel imprint's 30th anniversary.
In addition, the novel author Hajime Kanzaka and illustrator Rui Araizumi will join an autograph
session at the upcoming Fantasia Bunko Big Thanks Festival 2018 on October 21, 2018, one day
after the release of the 16th volume.
【「ファンタジア文庫大感謝祭2018」サイン会情報更新!】
10月21日(日)開催の「大感謝祭」サイン会、参加方法などの詳細が公開です!https://t.co/Q82ztqBMd2 pic.twitter.com/E7imy6f6Pc

— 富士見ファンタジア文庫公式 (@fantasia_bunko) 2018年8月31日
Novel 1st volume original eidition (January 1990) and new edition (September 2012)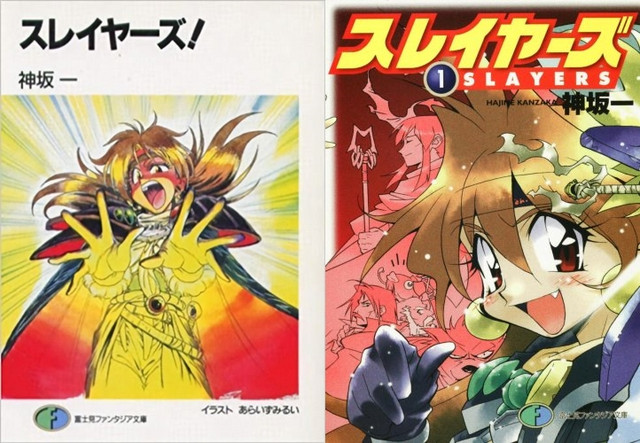 Source: Fantasia Bunko official website via: Netlabo