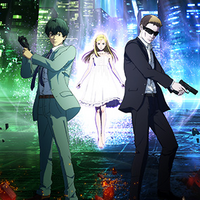 La web oficial del anime inspirado por la aplicación de realidad aumentada Ingress de Niantic ha revelado que la serie se emitirá en el bloque "+Ultra" de Fuji TV a partir del 18 de octubre a las 00:55, llegando al resto del mundo en exclusiva vía Netflix.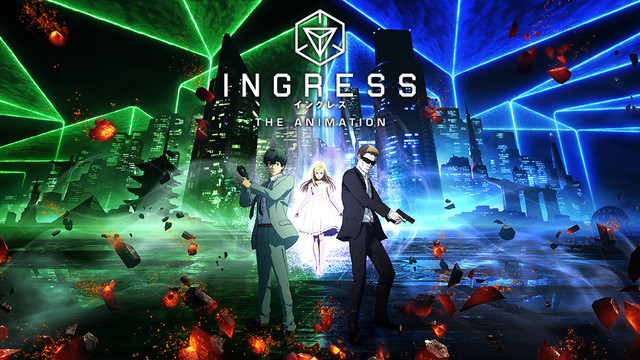 También se revelan nuevas voces para su reparto:
Tarusuke Shingaki como Christopher Brandt
Kousuke Toriumi como Liu Tien Hua
Kentarou Tone como Zion Kunikida
Se suman al reparto anteriormente anunciado:
Yoshiki Nakajima como Makoto
Reina Ueda como Sarah
Shigeo Kiyama como Jack
Megumi Ogata como la Inteligencia Arficial ADA
Desde que era pequeño Makoto ha tenido un extraño poder que le permite leer los recuerdos de los objetos que toca.
Ocultando este poder que no puede controlar, trabaja como agente de policía. Un día está investigando una explosión en un laboratorio que investiga una sustancia llamada "XM" y ve un recuerdo muy peculiar. Este pertenece al anillo de Sarah, la única superviviente del incidente. Lo que ve es una persona siendo tragada por una luz roja y desapareciendo. Intrigado por esa visión, Makoto acaba viéndose involucrado en una conspiración de grandes proporciones.
Es el inicio de la batalla por el "XM", un material que puede afectar a la mente humana.Yuhei Sakuragi será el director de la serie bajo el estudio de animación Craftar, siendo Yoshinari Irikawa el director asistente y Soki Tsukishima (novelas Final Fantasy Type-0: Change the World) y Tora Tsukishima los responsables de los guiones. Hidehiro Kawa (Phantom of the Kill) compondrá la música. Takeshi Honda(Millenium Actress, Dennou Coil) aparece como responsable de los diseños originales de personajes.
Atsushi Furukawa será el director de CGI, mientras que la dirección artística estará a cargo de Hiroshi Kato(Totonyan) y Hirofumi Sakagami, quienes contarán con la ayuda de Houmi Arai. Masashi Miyaoka será el director de modelados. Maru Kobayashi tomará el rol de dirección de animación y Tatsuya Nomura se encargará de la dirección de fotografía.
Fuente: ANN