La compañía se fundaba en agosto de 2004.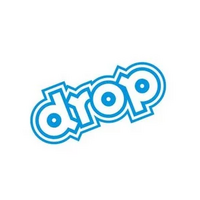 Desde la agencia de crédito Tokyo Shoko Research, Ltd. (TSR) informaban el pasado viernes de que el estudio de animación drop suspendía todas sus acitividades a fecha del 24 de agosto y solicitaba su bancarrota de forma oficial. De momento se desconoce la cuantía a la que ascienden las deudas de la compañía, estando esto todavía en investigación para esclarecerse.
La compañía se fundaba en agosto de 2004 y contaba con 30 empleados en el momento de rellenar los papeles de la bancarrota. Aunque sus operaciones se centraban principalmente en la producción de animación, también trabajaban en imagen real, animación 3D, contenido Flash, pre-producción, planificación de manga, dirección de sonido, planificación, diseño web y otras labores. En el año fiscal finalizado en julio de 2009 las ventas del estudio ascendían a 220 millones de yenes.
El estudio drop estuvo involucrado en cientos de proyectos de animación en los que trabajaron en todo tipo de animaciones, fotografía y color. Algunos de los trabajos en los que cooperaron en su producción fueron Golgo 13, Noein, Tetsuko no Tabi o Zoids Wild, llegando incluso a ser el estudio principal en Uchurei.
También produjeron anuncios para compañías de renombre como Nissin, SUNTORY, Samantha Thavasa o Tiffany & Co., así como vídeos musicales para YUZU, SEKAI NO OWARI, GLAY, Perfume, GReeeeN o Ringo Sheena.
Los trabajos más recientes del estudio fueron Glamorous Heroes y Lights of the Clione, en 2017. Desde entonces su volumen de trabajo fue reduciéndose hasta el punto de no poder invertir en el negocio y llegar a la situación actual.
Fuente: ANN