Yu Shimizu's fantasy light novel series has printed more than 2 million copies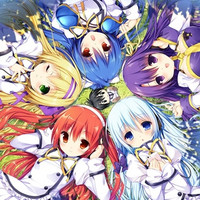 Four years after the TV anime, you can meet the heroines again. Frontier Works will release a new drama CD based on Yu Shimizu's fantasy light novel series Seirei Tsukai no Bladedance/Bladedance of Elementalers on November 28, 2018. The main voice cast from its 2014 TV anime adaptation are confirmed to reprise their roles.
The series has been published from Media Factory's light novel imprint MF Bunko J since December 2010 and has released 18 volumes for its main story arc and one short story collection. The main novel series is set to be concluded with its upcoming 20th volume. Its TV anime adaptation animated by TNK was aired for 12 episodes from July to September 2014.
The CD drama's scenario is newly written by the novel author himself and is set three years after the novel story ends. Its illustration is also newly provided by the novel's third official illustrator Kohada
Shimesaba, who has been attached to the series since the 17th volume released in February 2018.
In addition, the CD also includes a short version of its theme song "Be yourself!" sung by Rinslet VA
Kana Yuuki, and "Jinrou Game ~Bladedance of Elementalers ver.~" supervised by the novel author
will be also bundled with it as its first press limited edition's bonus item. The price is 4,298 yen (about
38.57 US dollars)
Confirmed voice cast:
Kamito Kazehaya: Makoto Furukawa
Claire Rouge: Ibuki Kido
Terminus Est: Ai Kakuma
Rinslet Laurenfrost: Kana Yuuki
Ellis Fahrengart: Shizuka Ishigami
Fianna Ray Ordesia: Saori Onishi
Carol Nastassha: Manami Tanaka
Rubia Elstein: Yo Taichi
【9月4日に公開したニュースランキング第2位】『精霊使いの剣舞』のドラマCDがリリース決定! TVアニメの声優陣が再集結して原作小説の3年後の世界が描かれる #blade_anime https://t.co/qOG5tjRlMu pic.twitter.com/JNNud120mb

— アニメイトタイムズ公式 (@animatetimes) 2018年9月4日
Novel 1st and 18th volume covers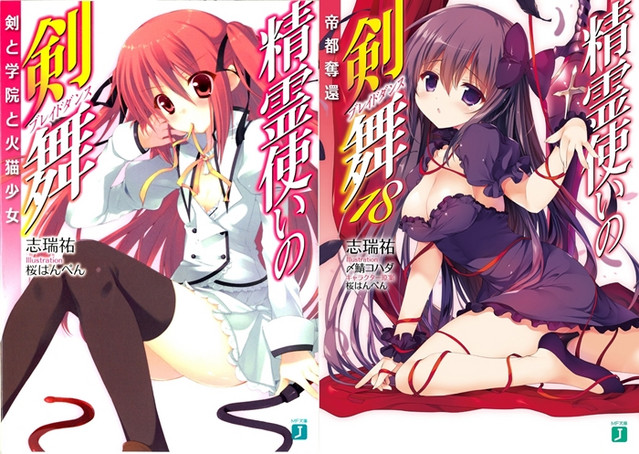 ---
Source: Animate Times
© Yu Shimizu illustration: Hanpen Sakura, Kohada Shimesaba