Monthly Shonen Magazine's long-running sports manga has printed 45 million copies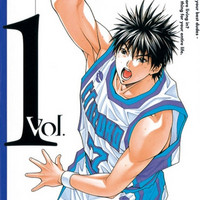 Kodansha announced today on September 6 that Hiroki Yagami's basketball-themed manga DEAR BOYS' new arc "ACT4" will start serialization in its Monthly Shonen Magazine's next November 2018 issue to be released on October 6, 2018. It has been two years since its previous arc "OVER TIME" ended in January 2017.
The series started serialization in the magazine's July 1989 issue, then ran for five story arcs for 27 years:
DEAR BOYS (June 1989-January 1997/23 volumes)
DEAR BOYS THE EARLY DAYS (March-June 1997/1 volume)
DEAR BOYS ACT II (July 1997-November 2008/30 volumes)
DEAR BOYS ACT3 (December 2008-December 2015/21 volumes)
DEAR BOYS OVER TIME (February 2016-January 2017/3 volumes)
It won the 31st Kodansha Manga Award for shonen manga in 2007 and the series' total print run has
reached 45 million copies, with 78 tankobon volumes.
"ACT4" is set one year after the Mizuho High School basketball team's win at the Inter High. Instead
of Mizuho, the new arc focuses on their rival school Shonan Daisagami High's ace Ayumi Fuse and its
first year students who will be the new protagonists of the story.
Announcement visual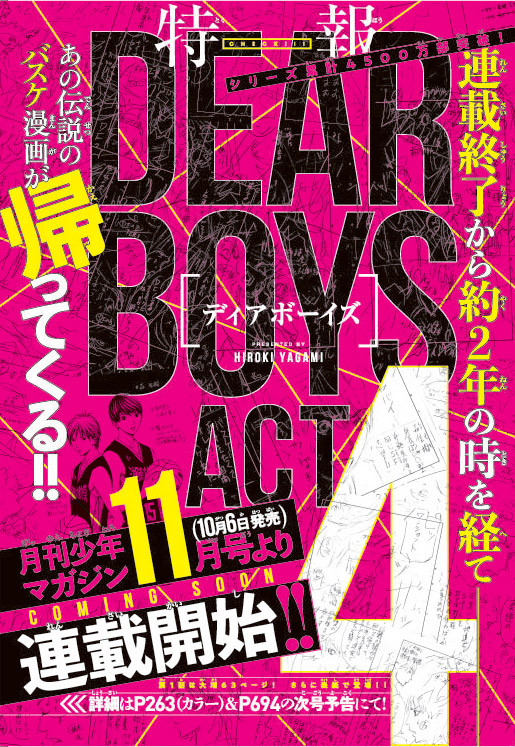 "DEAR BOYS" 1st volume and "DEAR BOYS ACT3" 1st volume covers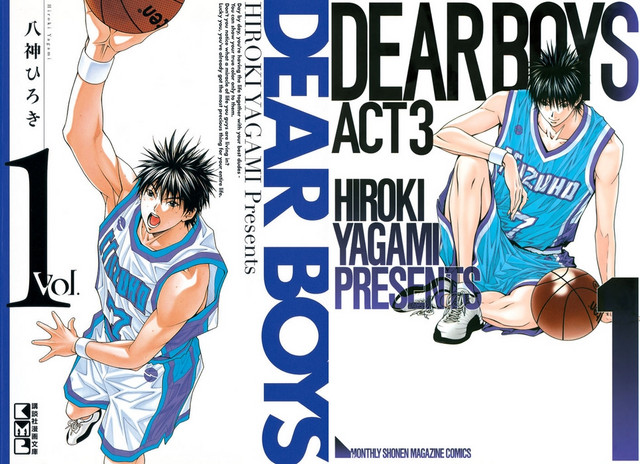 ---
Source: Kodansha press release