Un anime coproducido por Japón y Taiwán.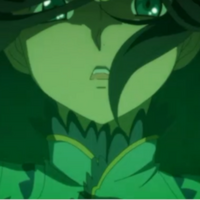 La web oficial para el anime Ken En Ken: Aoki Kagayaki, coproducido por Japón y Taiwán y que adaptará el juego de rol Xuan-Yuan Sword (Ken En Ken) de DOMO Studio, ha mostrado un tráiler y revelado que la serie se estrenará el 1 de octubre.
En el reparto estarán:
Yoshitsugu Matsuoka como Pu Sho
Nana Mizuki como Fu In
Rie Kugimiya como Fu Nei
Hiroshi Watanabe (Hetalia The Beautiful World) se encargará de dirigir la serie bajo Studio DEEN. Katsuhiko Takayama (Sakurada Reset, Aldnoah.Zero) se encargará de los guiones, mientras que Michinori Chiba (Mobile Suit Gundam 00, Mobile Suit Gundam: Iron-Blooded Orphans) diseñará los personajes.
El anime es una colaboración entre TV Tokyo, la desarrolladora de videojuegos taiwanesa Softstar Entertainment y la compañía de anime Nada Holdings (Minami Kamakura High School Girls Cycling Club). El proyecto se anunciaba en 2015 y en su momento se dijo que el juego Xuan-Yuan Sword: The Millennial Destiny, de 2004, sería la base de la historia.
El estudio Softstar Entertainment de DOMO Studio es el responsable de la franquicia de juegos Xuan-Yuan Sword para PC, la cual toma la mitología china como inspiración, además de varios hechos y personajes históricos. El primer juego de la franquicia debutaba en 1990, mientras que el más actual de la misma, Xuan-Yuan Sword: The Gate of Firmament, llegaba en 2015.
Fuente: Moetron