TMS Entertainment-produced TV anime adaptation is also set for January 2019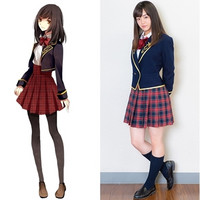 In addition to the upcoming TV anime, Broccoli's romance simulation game for female, Meiji Tokyo Renka will also get its live-action TV drama adaptation in 2019, then its feature film edition will be released afterwards. The live-action project's official website and Twitter have been launched. The TV drama will be aired for eight episodes on TV Kanagawa, Hokkaido TV, TV Saitama, Chiba TV, Nagoya TV, KBS Kyoto, Sun TV, and Kyushu Asahi Housou, and will be streamed exclusively on U-NEXT.
19-year-old Rikka Ihara, who served as the captain of Osaka Prefectural Tomioka High School's dance club and made her TV drama actress debut in the ongoing Tao Tsuchiya-starring We Are Rockets!, is cast as the protagonist Mei Ayazuki. The shooting is scheduled to begin at Museum Meijimura in Aichi Prefecture in the middle of this month. The open-air architectural museum/theme park was opened in 1965 to preserve historic buildings from Japan's Meiji period.
The story of the Meiji Tokyo Renka franchise follows an ordinary high school girl Mei Ayazuki, who time-
travels to the Meiji period of Japan (around 1890). She meets various famous historical characters and
falls in love with each of them. It was first released as a mobile game in October 2011, then later ported
to PSP in September 2013.
Rikka Ihara as Mei Ayazuki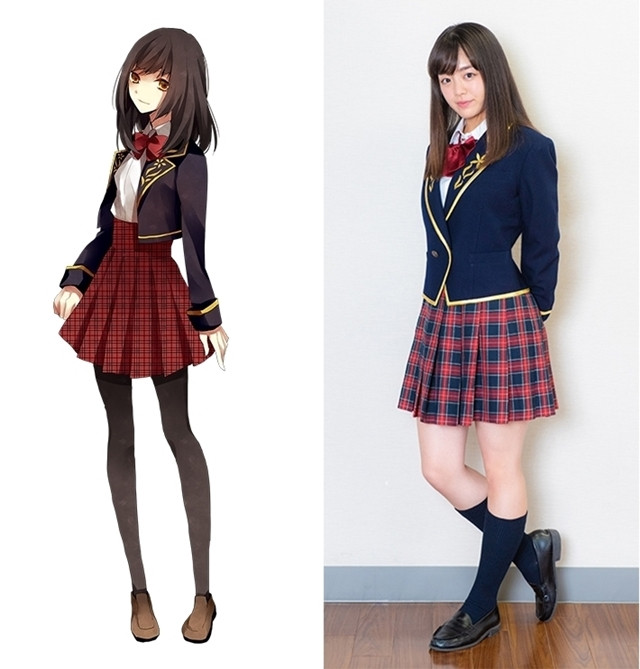 累計プレイヤー30万人以上を誇るタイムスリップ恋愛ファンタジーゲーム「明治東亰恋伽」が実写ドラマ&映画の製作が決定!2019年にドラマ放送&配信、映画公開予定! https://t.co/NGtrgKIi5M #めいこい #実写めいこい #めいどら #明治東亰恋伽 pic.twitter.com/eZuQ2WIVRI

— ドラマ&映画「明治東亰恋伽」 (@MovieMeikoi) 2018年9月10日
---
Meanwhile, the game's TV anime adaptation directed by Akitaro Daichi, who is best known for his
directorial works for Kodomo no Omocha (1996-1998), Fruit Basket (2001), and the ongoing Ninja
Girl & Samurai Master (2016-), is set to premiere in January 2019. TMS Entertainment works on
anime production.
Teaser visual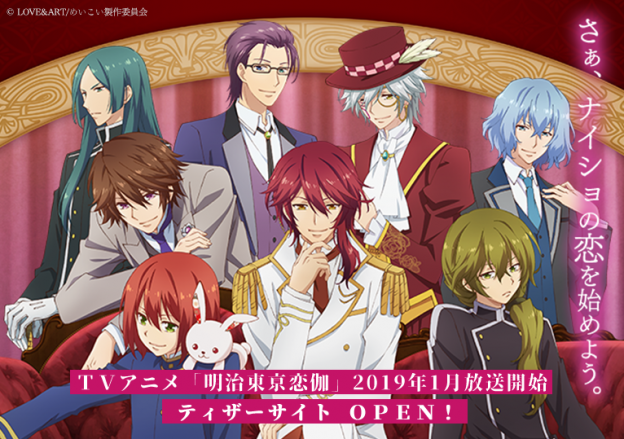 ---
Source: U-NEXT press release
© MAGES./LOVE&ART 
©Drama/Film "Meiji Tokyo Renka" Production Committee
© LOVE&ART/Meikoi Production Committee