Tatsuya Nagamine (Heartcatch PreCure!)-directed sequel film hits Japanese theaters December 14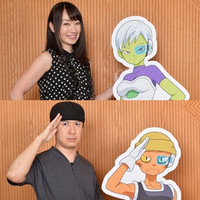 The official website for Toei Animation's upcoming 20th Dragon Ball film, Dragon Ball Super: Broly announced two additional voice cast, Nana Mizuki (Tsubomi Hanasaki/Cure Blossom in Heartcatch PreCure!) as Chirai and Tomokazu Sugita (Gintoki Sakata in Gintama) as Remo. This is the first time for them to join the Dragon Ball anime franchise.
The two original characters for the film are The Frieza Army's' non-combatants, and they join the story as important characters around Broly, who appears as the strongest enemy against Goku and his allies.
Nana Mizuki:
"As I read the script, I was so excited like, 'This is Dragon Ball!' When I received this offer, I was so
happy because I had been watching Dragon Ball as my favorite anime since my childhood! I went to
the recording studio with great determination. Chirai is a type of character I have never played before.
I had a strong desire to play this character, so I was really happy when I received a call that I got the
role. The battle scenes are also extremely intense, this is what happens when strong people fight each
other, So impressive! I felt excited all the time (laugh). Again, I felt great pleasure that I could join
this series. In addition to the people who have grown up with Dragon Ball like me, I think new fans
who learn about Dragon Ball with this film for the first time will be immediately thrilled!"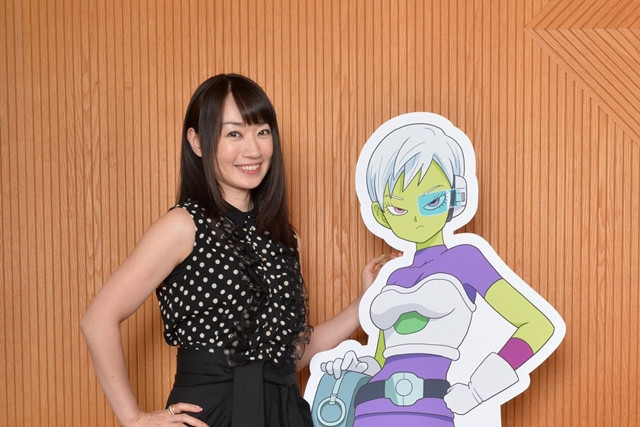 Tomokazu Sugita:
"Dragon Ball is the first important series in my childhood that made me think about the difference between
power and strength. For me, it was like a teacher figure when I had to think of 'What is the meaning of
having power.' Though we have to graduate from it somewhere, I think we can learn so many things even
when reading it again in your adulthood, and each reader can feel various things naturally. I hope that you
go to theaters frankly without much information. I don't think I went to theaters in order to learn and get
something with determination at an ideology level in my childhood. So please go to theaters just to enjoy
sudden surprises."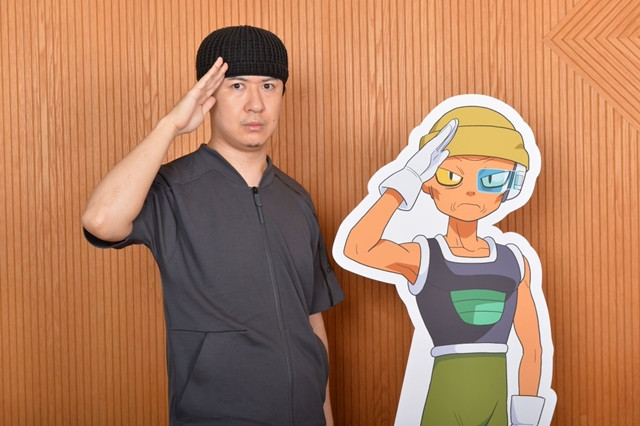 映画『#ドラゴンボール超ブロリー』追加声優解禁!

チライ役に #水樹奈々 さん、レモ役に #杉田智和 さん決定いたしました!
今回二人が演じるのはブロリーを取り巻く重要なキャラクター…。

そしてお二人からのコメントも到着いたしました!https://t.co/mKstaoTrBj#ドラゴンボール超 pic.twitter.com/1dYmQ43z9W

— 「ドラゴンボール超」TV・映画公式 (@DB_super2015) 2018年9月11日
---
On a screenplay by the Dragon Ball manga's original creator Akira Toriyama, Dragon Ball Super: Broly
is directed by Tatsuya Nagamine (Heartcatch PreCure!, HappinesCharge PreCure), who served as series
director for the Dragon Ball Super TV anime series, and is set to open in Japan on December 14, 2018.
Japanese edition trailer
Main poster visual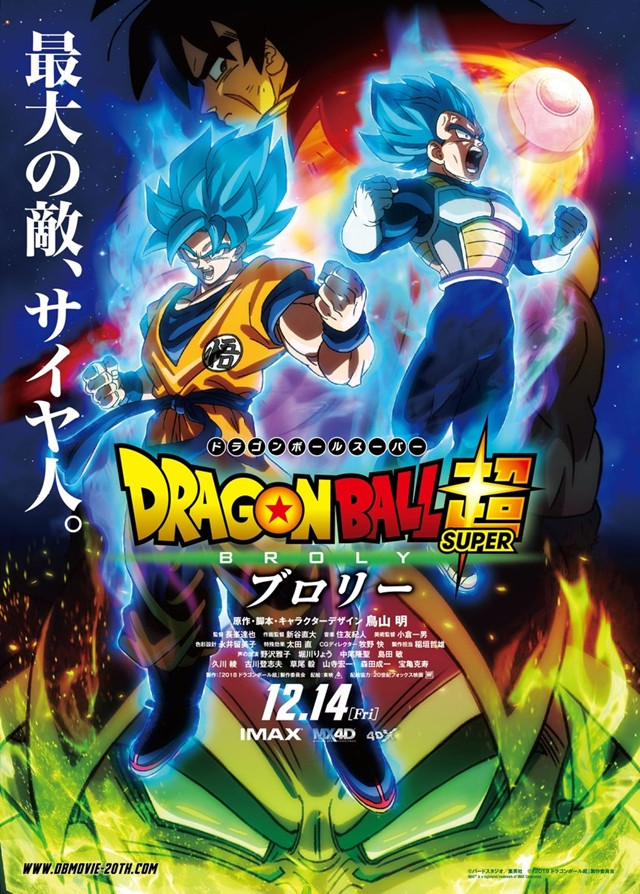 Source: "Dragon Bal lSuper: Broly" official website / Twitter
© Bird Studio/Shueisha
© "2018 Dragon Ball Super" Production Committee