The manga author apologizes for not being able to conclude the story in Weekly Shonen Jump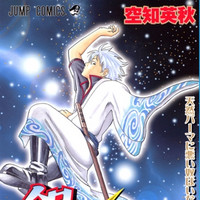 As reported, Hideaki Sorachi's Gintama manga ended its 14-year serialization in Shueisha's Weekly Shonen Jump with this year's 42nd issue released in Japan today on September 15. But the actual story doesn't end there yet. In its final chapter, it was announced that the manga will continue to tell "the further side of the final chapter" in the publisher's Jump GIGA magazine from this December. The protagonist Gintoki Sakata shouted in the last page, "Our battle will begin from Jump GIGA!!"
Also in the issue, the author Sorachi posted his hand-written message to apologize for not being able to conclude the story in Weekly Shonen Jump. He says, "If I keep doing this bit by bit weekly, this tough 'small boss' will never die. So we have reached a conclusion that I should put an end to its life for sure in another bigger place with more pages. For this reason, I will continue it for a little bit more in another magazine. While it would be desirable to tell the story till the end in Weekly Jump, I
am terribly sorry for my lack of ability."
More details about "The further side of the final chapter" series will be announced in Weekly Shonen
Jump's future issues.
As the author's first serialization work, the sci-fi action comedy manga was serialized in the magazine
since its 2nd issue of 2004. The series has printed more than 55 million copies so far, and its next 75th
tankobon volume is set to be released on October 4, 2018.
週刊少年ジャンプ42号は本日土曜日より発売

W新連載「思春期ルネサンス!ダビデ君」「ジモトがジャパン」がスタート!

そして「銀魂」が最終回見開きCカラー!

※一部地域で配送が遅れております。ご了承下さい。

電子版のご購入&お得な定期講読は↓https://t.co/BqsFpqKso0 pic.twitter.com/aJ2QP6KPzb

— 少年ジャンプ編集部 (@jump_henshubu) 2018年9月15日
Manga tankobon 1st and 74th volume covers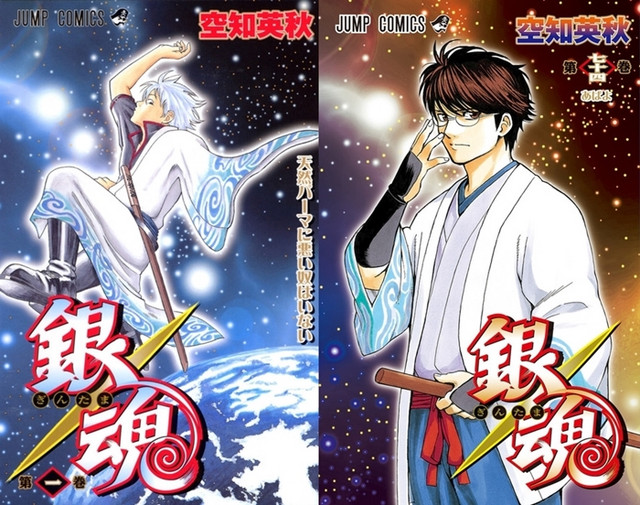 Source: Weekly Shonen Jump 42nd issue of 2018
(C) Hideaki Sorachi/Shueisha