General sale of the 7, 800 yen tickets will begin at 10:00 on September 22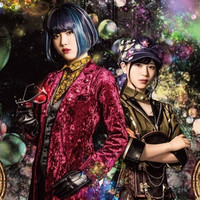 The official website for Nelke Planning's new stage play adaptation of Osamu Tezuka's Nanairo Inko/Rainbow Parakeet has posted a main visual featuring its two leading cast: 19-year-old Junna Ito (idol group Nogizakaga46 member) as the title character thief and 19-year-old Konoka Matsuda (Keyakizaka46 member) as police inspector Mariko Senri.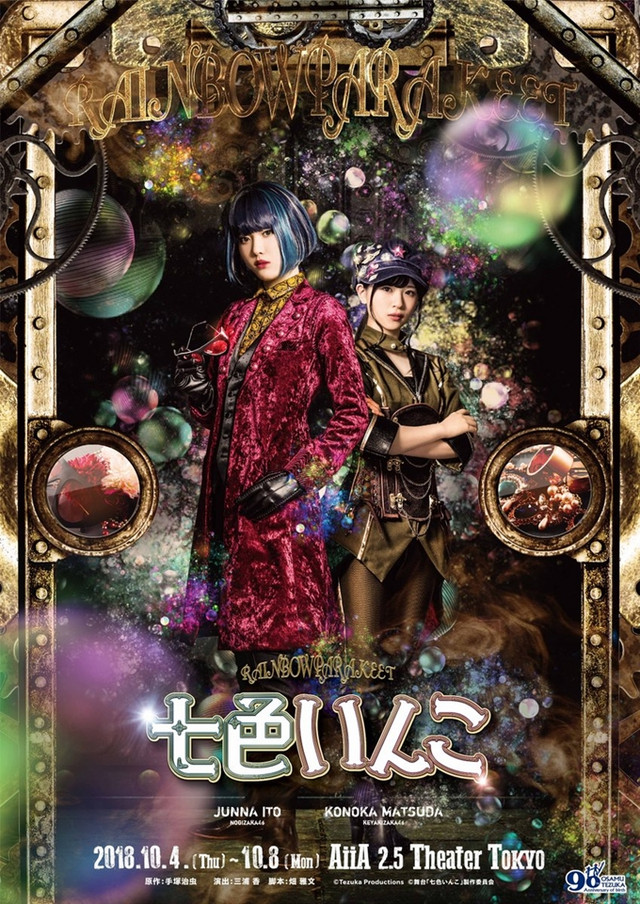 Tezuka's original manga was serialized for 47 chapters in Akita Shoten's Weekly Shonen Champion from
1981 to 1982. his official website's English page introduces its story as below:
"Rainbow Parakeet" is a criminal action Manga featuring a unique character: the parakeet is a genius actor
whose specialty is mimicry, but he is also a thief. He accepts any role as a mimic, and performs it very well
on the condition that the theater and the company overlook his stealing from the audience. A woman detective
Senri Mariko follows him around in an attempt to arrest him, although she loves him. Then, Tamasaburo, a
dog capable of performing as wonderfully as Rainbow Parakeet, joins the company.
The stage play is directed by Kaori Miura (Dance with Devils) on a script by Masafumi Hata (Prison School
musical, Puella Magi Madoka Magica Side Story: Magia Record stage play). It is scheduled to be performed
at AiiA 2.5 Theater Tokyo seven times from October 4 to 9, 2018. General sale of the 7, 800 yen tickets will
begin at 10:00 on September 22 (JST).
【乃木坂46×けやき坂46】初共演舞台、
「七色いんこ」の詳細はコチラをごらんくださいませ。https://t.co/lThHuT4CXT#七色いんこ pic.twitter.com/OLArhIDikz

— 「七色いんこ」 (@s_nanairoinko) 2018年9月4日
"Nanairo Inko" Tazuka Ozamu Complete Bunko Collection 1st&2nd volume covers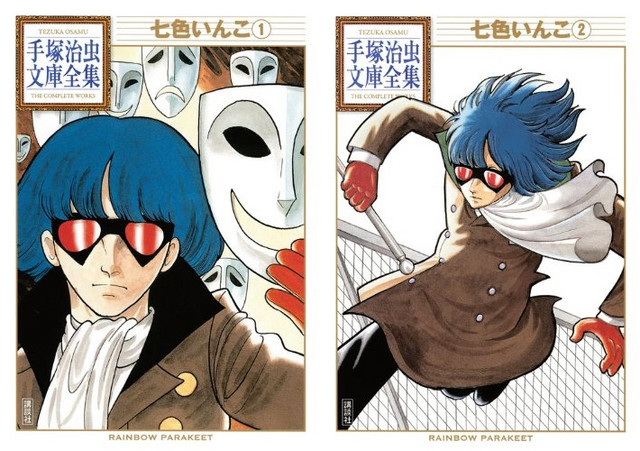 ---
Source: Nelke Planning
(C)Tezuka Productions
(C)Stage Play "Nanairo Inko" Production Committee