Director Yuichi Fukuda (Gintama) confirms the film will feature musical scenes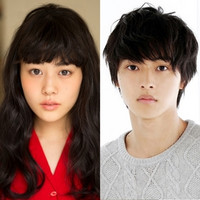 Two months after the initial announcement in July, it is officially announced today that 26-year-old Mitsuki Takahata (Napping Princess) and 24-year-old Kento Yamazaki (One Week Friends) are set to star in the forthcoming live-action film adaptation of Fujita's love story manga Wotaku ni Koi wa Muzukashii/Wotakoi: Love is Hard for Otaku to be released sometime in 2019. Takahata plays the female protagonist Narumi Momose, while Yamazaki is cast as her childhood otaku friend and current boyfriend, Hirotaka Nifuji.
50-year-old Yuichi Fukuda, best known for his mega hit live-action film series based on Hideaki Sorachi's comedy manga Gintama, is attached to direct on his own screenplay. He previously worked with Yamazaki in the live-action film The Disastrous Life of Saiki K. (2017) and with Takahata in Hentai Kamen (2013) and Joshi Zu (2014). In addition to films and TV drama, Fukuda has also been working on many stage musicals, such as Young Frankenstein (2017) and Bullets Over Broadway
(2018). He confirms the film will include musical scenes featuring the actors' songs and dance performance,
which have never been illustrated in the manga.
He says, "I have respected the people called otaku from the bottom of my heart. Their spirit that they can
dedicate everything to one thing is amazing. So, many of my film-making staff are otaku, and I also enjoy
creating things with such people."
Fukuda on Twitter: "Connected with Fujita-sensei via LINE, I wrote the screenplay while studying very hard
on the otaku world. I am so happy to work again with the two whom I love."
高畑充希×山崎賢人、福田雄一監督作「ヲタクに恋は難しい」で初共演!歌うラブコメに挑戦(映画.com) - Yahoo!ニュース https://t.co/TIuZ75e0WD @YahooNewsTopics

原作のふじた先生ともLINEでつながってヲタワールドを猛勉強しながら台本を書きました大好きなお2人とまたご一緒出来て嬉しいです

— 福田 雄一 (@fukuda_u1) 2018年9月18日
---
Announcement PV posted in July
The manga telling a love story between two deep otaku (Narumi is a so-called fujyoshi, while Hirotaka
is a gamer) was first posted onto Pixiv, the largest Japanese online community for artists in 2014, then
has been serialized on Pixiv and Ichijinsha's co-operated web comic site comic POOl since November 2015.
Manga tankobon 1st and 6th volume covers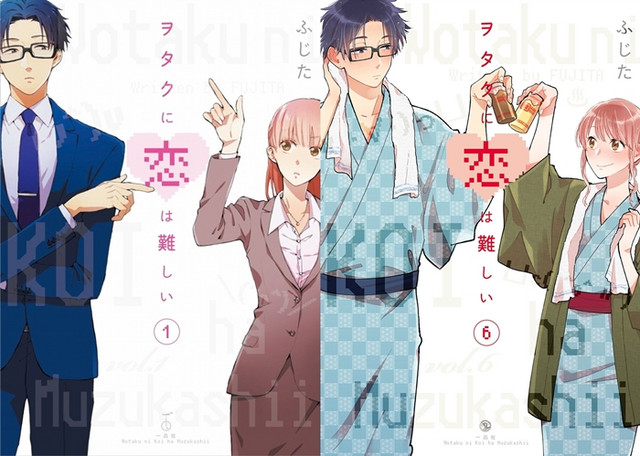 Source: Eiga.com, Yuichi Fukuda Twitter
©Fujita/Ichijinsha