The frames of the glasses are designed based on her beloved gun FN P90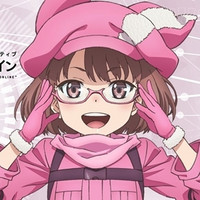 DUO RING, a company operating "Shitsuji Megane eyemirror" (Butler Glasses eyemirror)'s official online store, has started accepting pre-orders for two new collaboration glasses inspired by LLENN, the protagonist of the TV anime Sword Art Online Alternative Gun Gale Online, at the price of 14,000 yen (about 126 US dollars) since September 15.
The company has been known for its collaboration glasses inspired by the characters from popular anime series, such as Puella Magi Madoka Magica the Movie: Rebellion, Girls Und Panzer, Macross Frontier, BORUTO, Mahou Girls PreCure!, and Fate/stay night [Heaven's Feel].
As you can see, the stainless frames of the glasses are designed based on her beloved gun in the story, P-chan (FN P90). The set also includes a camouflage-color custom case and a cleaning cloth using the newly-drawn visual. Pre-orders will be received until September 24, then the item is scheduled
to be shipped in December 2018.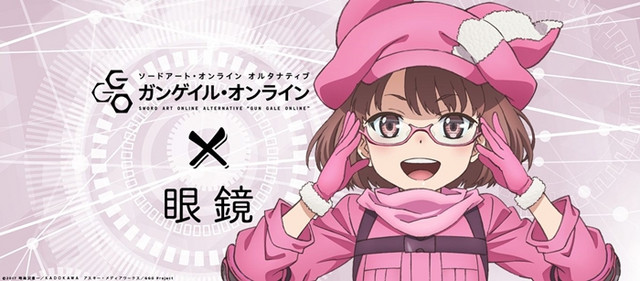 -Regular version (black)
-LLENN custom version (pink)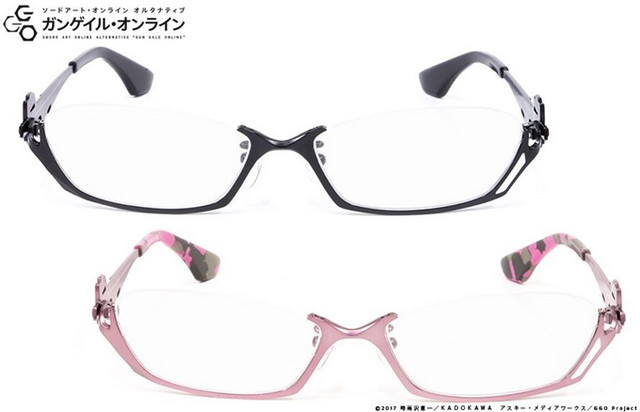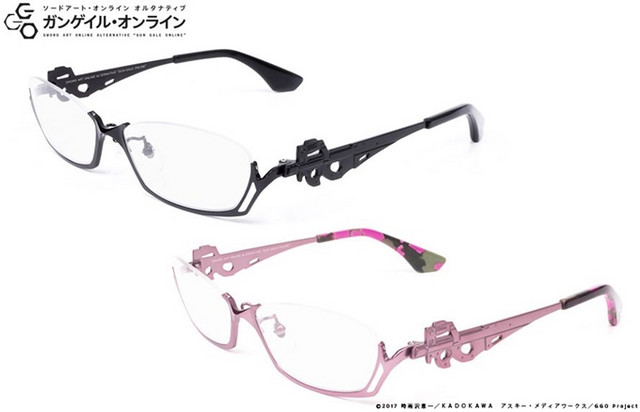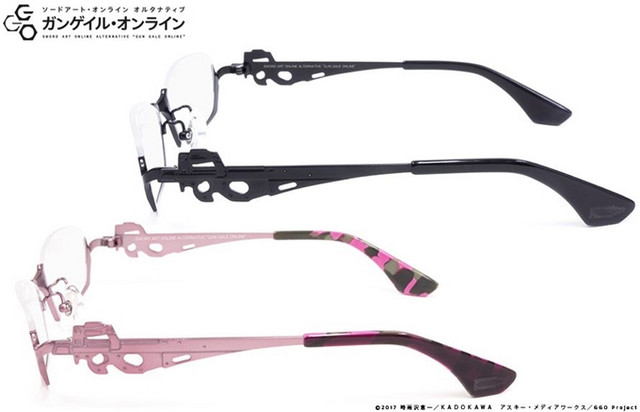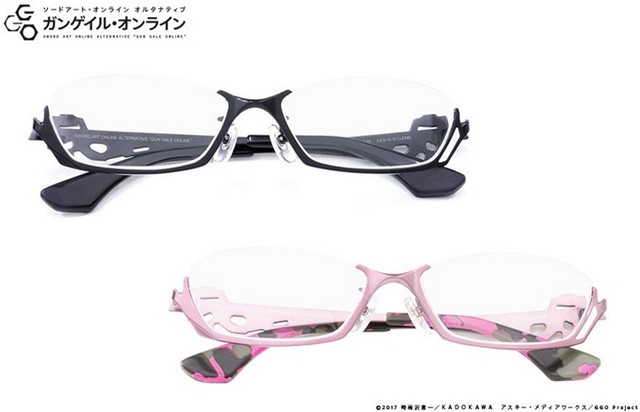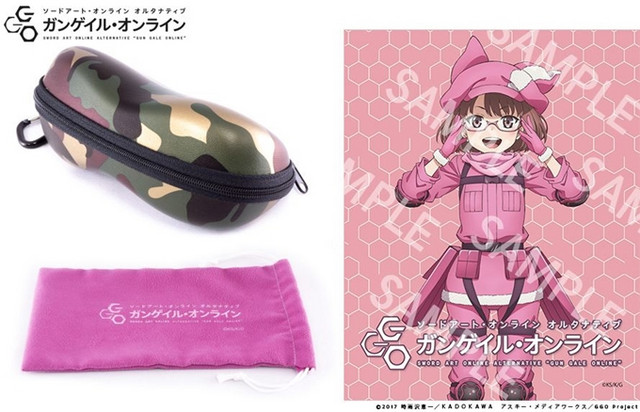 ---
The TV anime adaptation is based on Keiichi Sigsawa's light novel series Sword Art Online Alternative Gun
Gale Online, which is a spin-off inspired by the MMOFPS "Gun Gale Online" appeared in the fifth and sixth
volumes of Reki Kawahara's Sword Art Online series. It was aired for 12 episodes from April to July 2018,
and has been also available to Crunchyroll members in North America, Central America, South America,
Australia, New Zealand, UK, and Ireland.
Key visual
---
Source: DUO RING press release
(C)2017 Keiichi Sigsawa/KADOKAWA Ascii Media Works/GGO Project