20-year-old Maika Yamamoto is newly cast as the main heroine Touka Kirishima
The official website for the live-action film project based on Sui Ishida's dark fantasy manga series Tokyo Ghoul announced today that a sequel film is now officially in the works for a release in 2019. The first film directed by Kentaro Hagiwara was released in Japan on July 29, 2017, and achieved a substantial box-office success with 1.1 billion yen.
30-year-old Masataka Kubota (Light Yagami in the Death Note TV darma), who was cast as the protagonist Ken Kaneki in the first film by the request from the manga author, is confirmed to reprise his role in the sequel.
In place of Fumika Shimizu in the first film, 20-year-old fashion model/actress Maika Yamamoto (Kaede Kayano in Assassination Classroom live-action films) is newly cast as the main heroine Touka Kirishima. Shimizu has joined the Happy Science religion and decided to act only for the religious
group's promotional films under her new name Yoshiko Sengen. And 33-year-old Shouta Matsuda (Saki
Kubozuka in Dias Police: Dirty Yellow Boys) is set to play Shu Tsukiyama, the infamous Gourmet ghoul
of the 20th ward.
The shooting is set to begin this October.
Teaser trailer
Teaser visual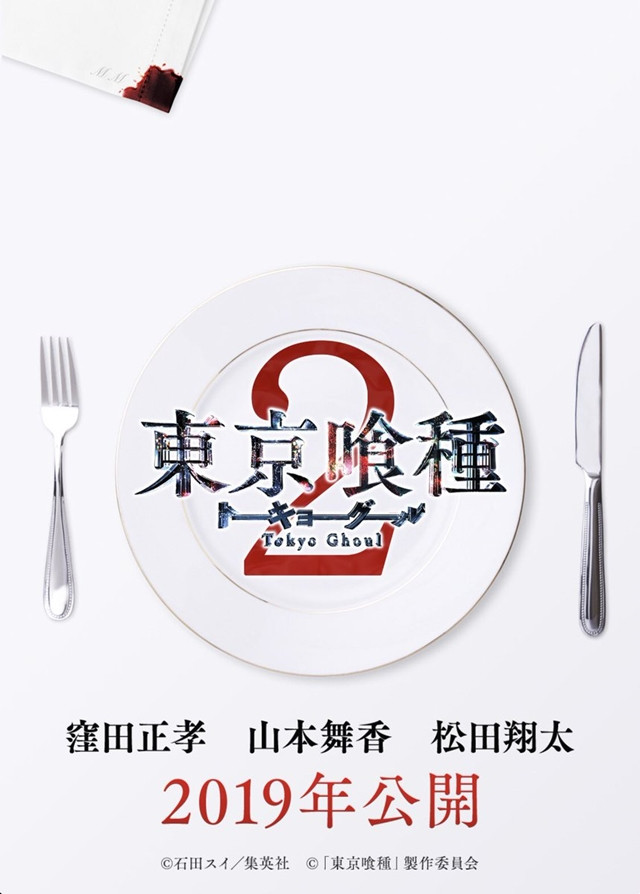 Maika Yamamto, Masataka Kubota, Shouta Matsuda
◤◢◤◢ 緊急告知 ◤◢◤◢
新たに進化した映画『#東京喰種 トーキョーグール2(仮)』が製作決定!

前作に続き、主人公「金木研」役を #窪田正孝 さん、映画初登場となる人気キャラクター「月山習」役を #松田翔太 さん、そしてヒロイン「霧嶋董香」役を #山本舞香 さんが演じます!! pic.twitter.com/uNvZQT9tbu

— 映画『東京喰種 トーキョーグール』 (@tkg_movie) 2018年9月21日
---
The first film's poster visual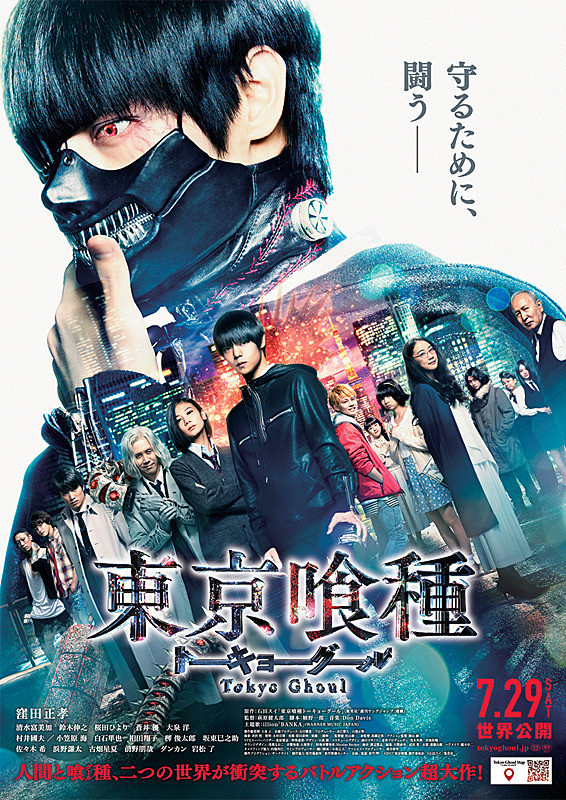 Trailer
---
Source: "Tokyo Ghoul" live-actiob film project official website / Twitter
© Sui Ishida/Shueisha
© "Tokyo Ghoul" Production Committee