A stage play adaptation is also scheduled for December 2018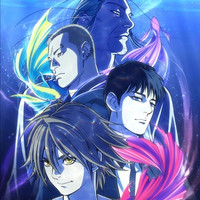 The official website for the upcoming TV anime adaptation of Ranjyo Miyake's sci-fi human drama manga pet Remastered Edition today posted a key visual and a 50-second teaser trailer introducing its four main voice cast. And it is also confirmed that the Geno Studio (Golden Kamuy)-animated series is set to premiere in Japan sometime in 2019.
The original manga pet was serialized in Shogakukan's Big Comic Spirits from 2013, then reissued by Enterbrain with large revisions as the five-volume "Remastered Edition" in February 2015. The TV anime pet is based on the latter.
-Story introduction-
There are people who have the abilities to dive into a human brain and control their memories. Their power has been used in the illegal world, such as covering-up the incidents, or assassinations. The
power that can even destroy a human's mind also ruins their own souls. They protect their fragile and
dangerous mind like tying each other with chains. From fear and disdain, they are called "pet."
Teaser trailer
Key visual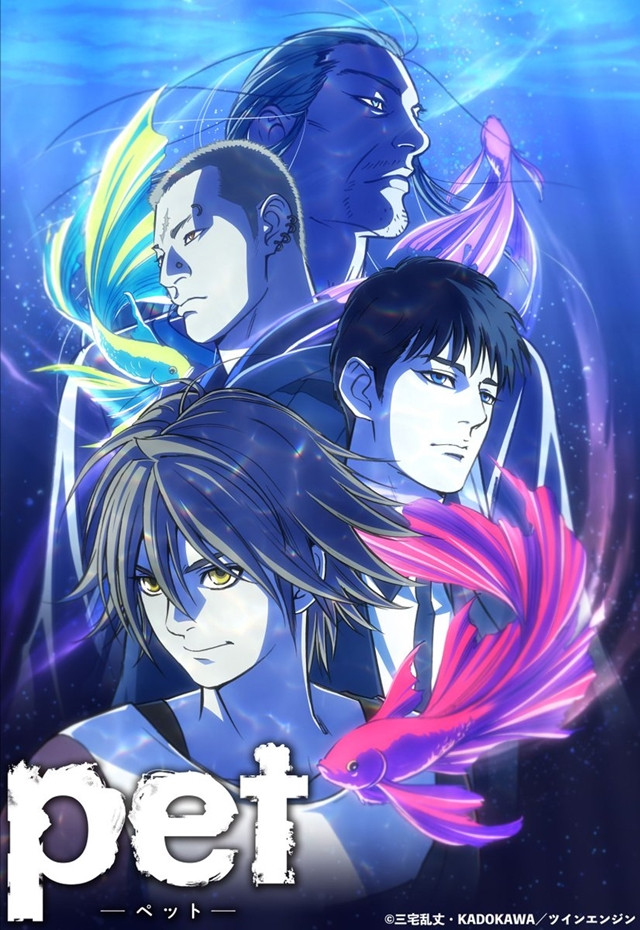 Main voice cast:
Hiroki: Keisuke Ueda (Heine Wittgenstein in The Royal Tutor)
Tsukasa: Kisho Taniyama (Chuya Nakahara in Bungo Stray Dogs)
Satoru: Yuuki Ono (Josuke Higashikata in JoJo's Bizarre Adventure: Diamond Is Unbreakable)
Hayashi: Yasuyuki Kase (Kankuro in Naruto/Naruto Shippuden)
Main staff:
Director: Takahiro Ohmori (Durarara!!)
Series composition: Sadayuki Murai (Natsume Yujin-cho)
Character design: Junichi Hayama (A town where you live chief animation director)
Anime Production: Geno Studio (Genocidal Organ, Golden Kamuy)
Production: Twin Engine (Kabaneri of the Iron Fortress, Golden Kamuy)
---
In addition, a two-part stage play adaptation of the manga is also planned. Its first chapter "Kowareta
Suisou" (A broken water tank) is scheduled to be performed at Sogetsu Hall in Tokyo from December 5
to 9, 2018. The second chapter "Niji no Aru Basho" (The place where the rainbow is) is set for sometime
in 2019. 29-year-old Keisuke Ueda, who is cast as Hiroki in the anime, also plays the character in the
play as well.
Key visual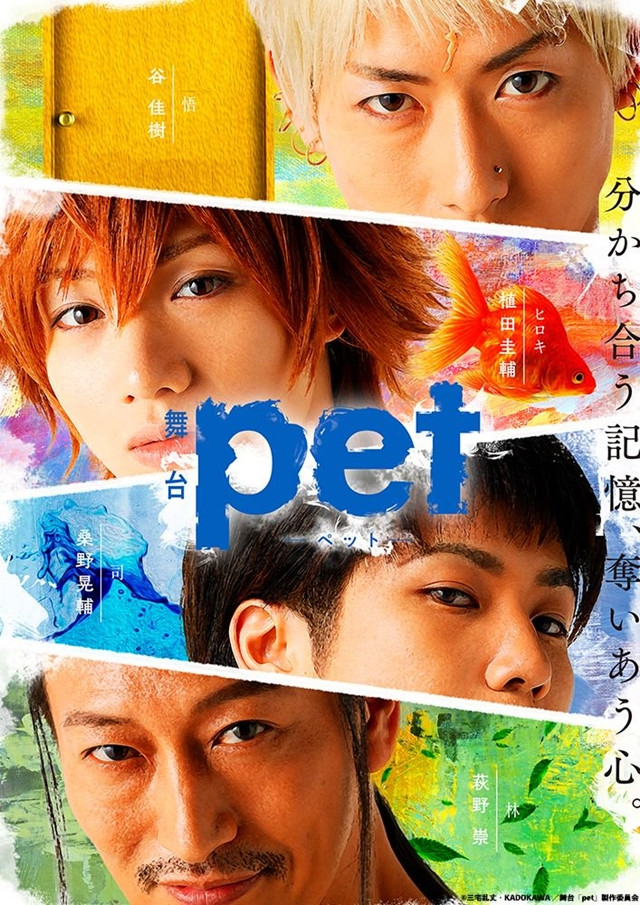 Stage play main cast:
Hiroki: Keisuke Ueda (Heine Wittgenstein in The Royal Tutor)
Tsukasa: Kosuke Kuwano (Yuuga Aoyama in My Hero Academia)
Satoru: Yoshiki Tani (Nagazukiyoru in Tsukiuta. stage plays)
Hayashi: Takashi Hagino (akeshi Asakura/Kamen Rider Ouja Kamen Rider Ryuki)
【プロジェクト「pet」始動!】
本日、制作発表会で三宅乱丈のSFヒューマンドラマ「pet」TVアニメ化に続き、舞台化が決定!幻想的なアニメビジュアルと、舞台のキービジュアルが到着しました!https://t.co/IUI0woJpxX#petプロジェクト #pet_anime #pet_stage pic.twitter.com/LXioVWyH8j

— TVアニメ&舞台「pet」公式@舞台12月5日公演!チケット発売中! (@pet_anime) 2018年9月24日
"pet Remastered Edition" 1st and 5th tankobon volume covers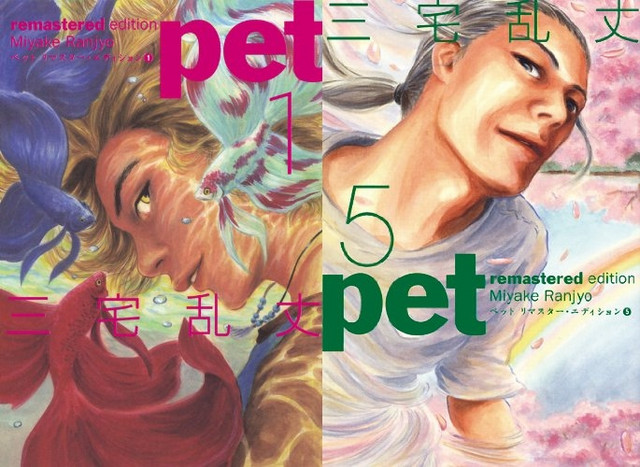 ---
Source: TV anime "pet" official website / Twitter
©Ranjyo Miyake, KADOKAWA/Twin Engine
©Ranjyo Miyake, KADOKAWA/Stage play "pet" Production Committee