The 37-year-old manga series has enjoyed great popularity around the world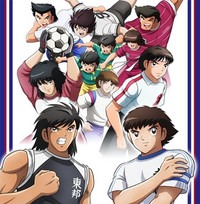 The official portal site for Yoichi Takahashi's long-running soccer-themed manga series Captain Tsubasa posted a key visual for the fourth TV anime's upcoming junior high arc and announced the six new voice cast for it. After the ongoing elementary school arc ends with 28 episodes, the new arc is set to begin on October 15. Yuko Sanpei and Takuya Sato are confirmed to reprise their roles in the next arc as the protagonist Tsubasa Ozora and his rival Kojiro Hyuga.
"Junioh High Arc" key visual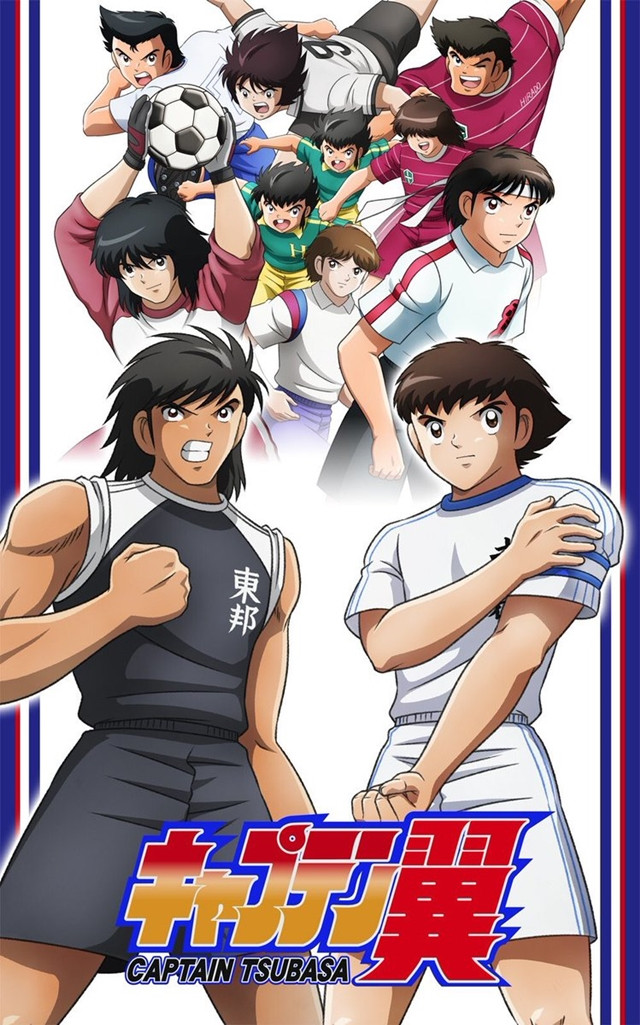 Newly-joined voice cast:
Shun Nitta: Yuuto Uemura (Hiro in Darling in the Franxx)
Makoto Hayata: Yusuke Kobayashi (Subaru Natsuki in Re:Zero − Starting Life in Another World)
Hiroshi Jito: Daisuke Hirakawa (Noriaki Kakyoin in JoJo's Bizarre Adventure: Stardust Crusaders)
Mitsuru Sano: Hiroyuki Yoshino (Allelujah Haptism in Mobile Suit Gundam 00)
Munemasa Katagiri: Daisuke Namikawa (Goemon Ishikawa in Lupin The Third)
Makoto Kitazume: Kazuhiko Inoue (Kakashi Hatake in Naruto)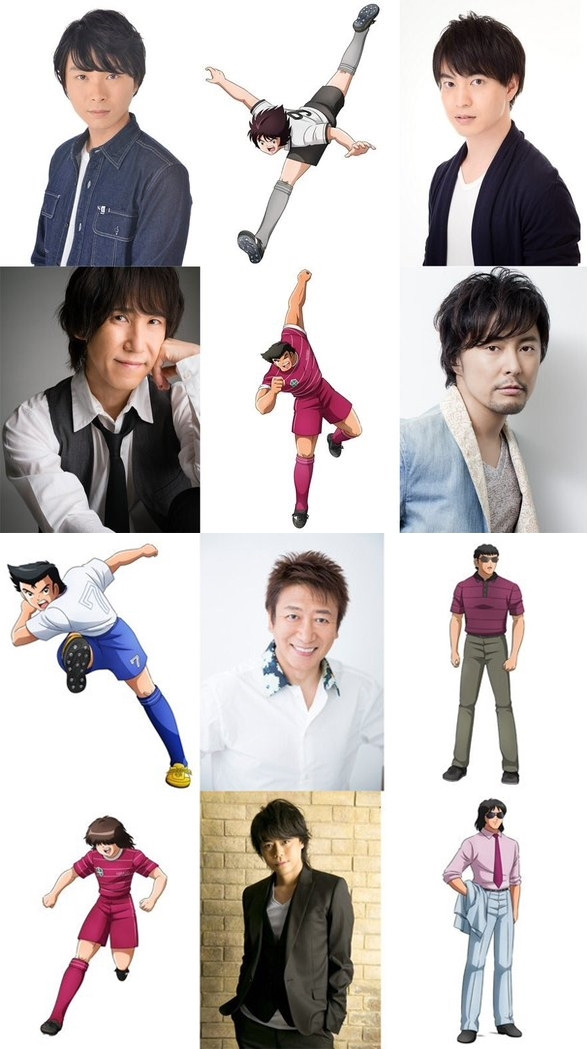 本日解禁の中学生編新キャストまとめ!

⚽新田瞬:#上村祐翔 さん
⚽早田誠:#小林裕介 さん
⚽次藤洋:#平川大輔 さん
⚽佐野満:#吉野裕行 さん
⚽北詰誠:#井上和彦 さん
⚽片桐宗正:#浪川大輔 さん

キャラクター紹介も追加https://t.co/fy8ZvTgX8t

中学生編、お楽しみに…!!!!!‼#キャプテン翼 pic.twitter.com/2EygeGRMKP

— キャプテン翼ポータル公式@TVアニメ放送中! (@tsubasa_news) 2018年9月24日
---
The original manga series was serialized in Shueisha's Weekly Shonen Jump from 1981 to 1988 and
compiled in 37 tankobon volumes. It was previously adapted into TV anime three times: Captain Tsubasa
(128 episodes/1983-1986), Captain Tsubasa J (47 episodes/1994-1995), and Captain Tsubasa (52 episode/
2001-2002). The fourth TV anime retelling the manga story from its beginning premiered in Japan on April 2,
2018.
PV with English subtitles
Main voice cast:
Tsubasa Ozora: Yuko Sanpei (Boruto Uzumaki in Boruto: Naruto Next Generations)
Genzou Wakabayashi: Kenichi Suzumura (Shinn Asuka in Mobile Suit Gundam SEED Destiny)
Taro Misaki: Ayaka Fukuhara (Rin Shibuya in The [email protected] Cinderella Girls)
Ryo Ishizaki: Mustumi Tamura (Kobayashi-san in Miss Kobayashi's Dragon Maid)
Kojiro Hyuga: Takuya Sato (Gakuto Sasajima in Fastest Finger First)
Roberto Hongo: Katsuyuki Konishi (Shingen Takeda in Sengoku Night Blood)
Source: "Captain Tsubasa" portal site / Twitter
(c)Yoichi Takahashi/Shueisha (c)Yoichi Takahashi/Shueisha, 2018 Captain Tsubasa production Committee