The winner will be chosen by votes from the users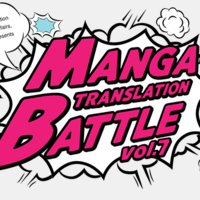 Every year, the Digital Comics Association and Japanese government's Agency for Cultural Affairs holds The Manga Translation Battle, the world's only official Japanese manga translation contest. In its seventh year, "Manga Translation Battle of Professionals," where eight professional translators compete against each other in a knockout tournament is added in its program.
The tournament's official website explains its policy as: "Since there is no such thing as a single 'good' translation, this contest is not about choosing superior or inferior translations. You will simply get to read each contestant's contribution and vote for the one you liked better!"
Translators:
1. Iyasu Adair Nagata (more than 20 years of translation career)
2. Erin Procter (Kounodori, Shokuryo Jinrui -Starving Anonymous-)
3. Jennifer Ward (The 4th Manga Translation Contest 1st prize winner)
4. E. Welty (More than five years of career)
5. Preston Johnson-Chonkar (The 6th Manga Translation Contest Grand Prix winner)
6. Jenny McKeon (The 3rd Manga Translation Contest 1st prize winner)
7. Monique Murphy (The 4th Manga Translation Contest Grand Prix winner)
8. Kevin Gifford (in addition to manga, also working on anime and games)
Rules:
Each group's two contestants translate the same part of the manga.
The contestant who receives more votes in the poll progresses to the next round.
In round 1, groups will translate 20 pages of "Tonegawa" each, starting from the beginning of volume 1.
Therefore, if you read the translations of each group in order, you will get to read the first 80 pages of
"Tonegawa" for free. Please vote for the translation you liked better from each group. There is no need
to register for voting. (Please note that you can only vote once for each competing pair of contestants).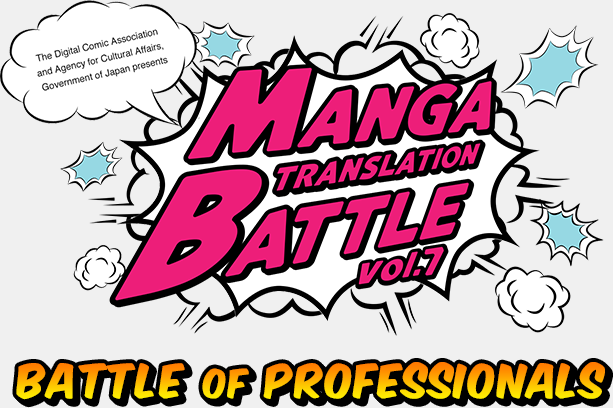 ---
The three chosen manga titles to be translated are:
Round 1 (Voting period September 28 to October 19)
"TONEGAWA" by Tensei Hagiwara (story), Tomohiro Hashimoto & Tomoki Miyoshi (arts)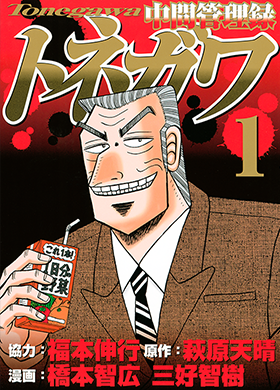 (c)Nobuyuki Fukumoto, Tensei Hagiwara, Tomoki Miyoshi, Tomohiro Hashimoto/Kodansha
Round 2 (Voting period November 9 to November 30)
"Patalliro!" by Mineo Maya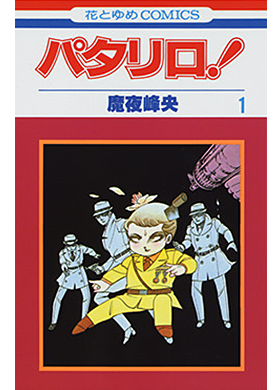 (C)MINEO MAYA 1979 / HAKUSENSHA,INC.
Round 3 (Voting period December 17, 2018, to January 17, 2019)
"Kingdom" by Yasuhisa Hara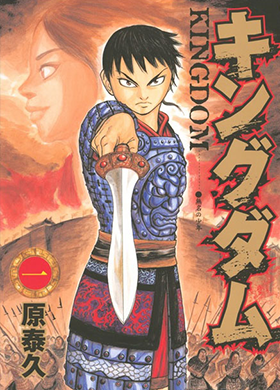 (C) 2006 by Yasuhisa Hara/SHUEISHA Inc.
---
Source: "Manga Translation Battle of Professionals" official website