L'œuvre de Tony Valente adaptée en animé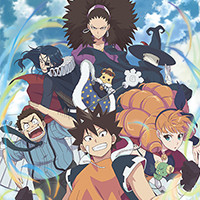 C'est l'événement de la prochaine saison en approche ! Premier manga de création française à être adapté en série d'animation par un studio japonais, Radiant sera disponible sur Crunchyroll en VOSTFR deux jours après sa diffusion sur la chaîne NHK.
RÉSUMÉ
Seth est un aspirant sorcier de la région des Pompo Hills. Comme tous les sorciers, c'est un « infecté » : un des rares êtres vivants ayant survécu au contact des Némésis, ces créatures tombées du ciel qui contaminent et déciment tous ceux qu'elles touchent. Son apparente immunité lui a fait choisir une voie qui lui semblait toute désignée : devenir Chasseur et combattre les Némésis.
Mais plus que ça, Seth souhaite s'engager dans une quête qui dépasse la simple chasse aux monstres… Entouré d'une faction de sorciers, il parcourt le monde à la recherche du Radiant, le berceau présumé des monstres, sous l'œil terrible de l'Inquisition…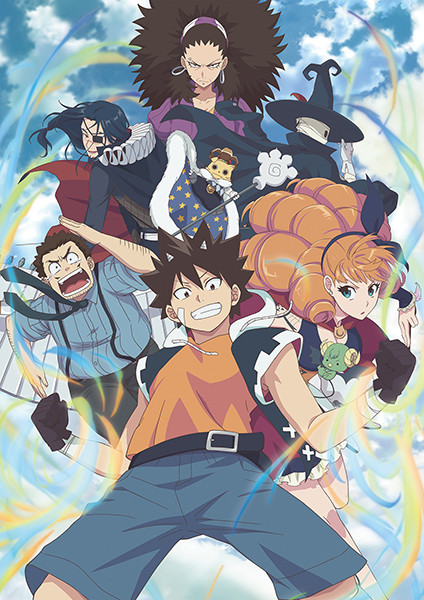 À SAVOIR
L'histoire est adaptée du célèbre manga français créé par Tony Valente et publié par Ankama depuis 2013. L'œuvre est déjà traduite en 6 langues, dont le japonais. Le tome 10 est sorti le 21 septembre dernier.
C'est Yûsuke Fujita, producteur chez NHK Enterprises (la chaîne du service public nippon), qui a découvert ce manga et souhaité en faire une série TV. L'animation est produite par le studio Lerche, sous la direction de Seiji Kishi (Classroom of the Elite, Assassination Classroom, Asobi Asobase). Un cas absolument unique !
La série comptera 21 épisodes et couvrira les 4 premiers tomes du manga, soit le premier arc de l'histoire.
CRUNCHYROLL
Lancement : 8 octobre 2018
Diffusion : 1 épisode chaque lundi
FICHE TECHNIQUE
Titre original : Radiant (ラディアン)
Genre : action, fantastique
Année : 2018
Format : 21 x 23 min
Auteur : Tony Valente
Réalisateur : Seiji Kishi
Studio de production : Lerche
© 2018 Tony Valente, ANKAMA EDITIONS / NHK, NEP