CLAP works on anime production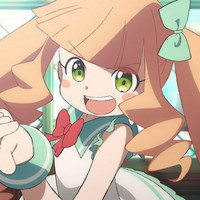 The wait is finally over. It has been 13 months since the anime project based on Shogo Sugitani (aka Ningen Plamo)'s Eiga Daisuki Pompo-san/Pompo: The Cinéphile web manga was announced when its first tankobon volume was released in Japan. On the release day of its second volume, KADOKAWA posted a 15-second anime CM produced by Tokyo-based anime production studio CLAP on its official YouTube anime channel.
Anime CM
---
The manga was first posted on the author's pixiv page in April 2017, then was also introduced on pixiv's
free mange site Pixiv Comic.
The story centers on a shrewd producer Joelle Davidovich Pomponette/Pompo-san at the movie capital
"Nyallywood." In spite of her ability to see through the cast and staff's potential and to make them use
their talent fully, she has been making only B-class action or erotic films. One day, Pompo's "movie-worm"
assistant Gene Fini, who has been wondering about her choices of film genres, is given a new script
written by her and is ordered to direct a film based on it. Will Gene be able to realize the masterpiece
that she writes?
1st and 2nd volume tankobon covers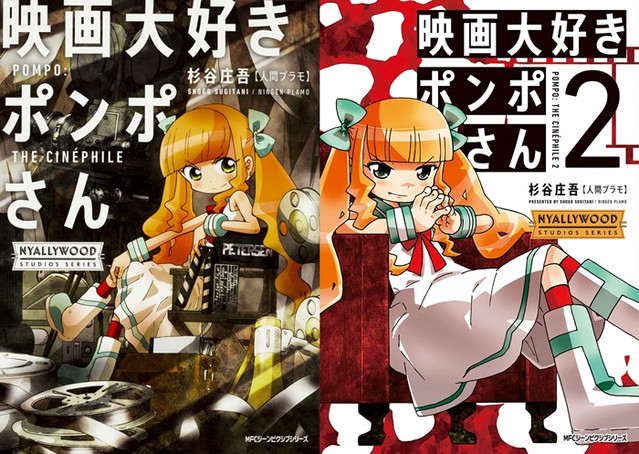 ---
Source: Kadokawa anime YouTube channel via: Comic Natalie
©Shogo Sugitani, Production GoodBook/KADOKAWA