Advance ticket with the theme song CD will go on sale at theaters from Saturday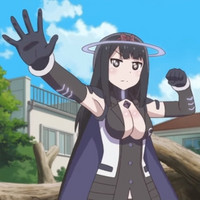 Tsuburaya Productions' official YoiuTube channel has posted a 90-second full trailer for the upcoming film Kaiju Girls Black ~Ultra Kaiju Gijinka Keikaku~, which will get a time-limited run in Shinjuku Wald 9, Cinema Sunshine Ikebukuro, and other theaters across Japan from November 23.
-Story introduction-
"GIRLS" and "BLACK STARS." The light and the darkness that have never been joined together!
The two powers collide! (...sometimes do, sometimes don't?)
Soshigaya-Okura, a town that is not as noisy as a city and not as calm as a suburb.
While adoring the kaiju girls' organization "GIRLS," high school girl Satsuki Hirakha has lived an ordinary days.
One day, she finds her own mysterious power and gets bewildered with it.
The ones who save her are not "GIRLS" whom she has adored.
They are "BLACK STARS," an evil organization led by a kaiju girl who calls herself Black Directive!?
Full trailer
Advance ticket with the theme song CD "Honseisou Koushinkyoku" will go on sale at theaters from
September 29. The catchy tune is performed by Hiyori Nitta (Black Directive), Yuki Yagi (Alien Pegassa),
Minami Takahashi (Silve Bloome), and Kaori Ishihara (Nova).
怪獣娘(黒)、主題歌CD付き前売り券¥2,200が今週末9/29より発売!

BLACK STARS による主題歌は「奔西走行進曲」
(作曲:前山田健一、作詞:中村彼方、編曲:やしきん)に決定!

追加キャストに新PVも解禁!https://t.co/OCrxjR9AZm #ウルトラ怪獣擬人化計画 #怪獣娘 pic.twitter.com/e4C9kFSnsx

— 「ウルトラ怪獣擬人化計画」公式 (@ultrakaiju_gk) 2018年9月26日
CD jacket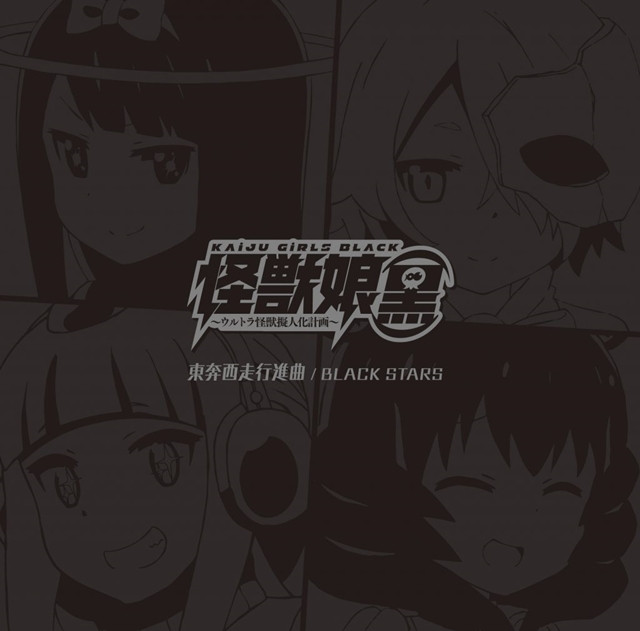 Poster visual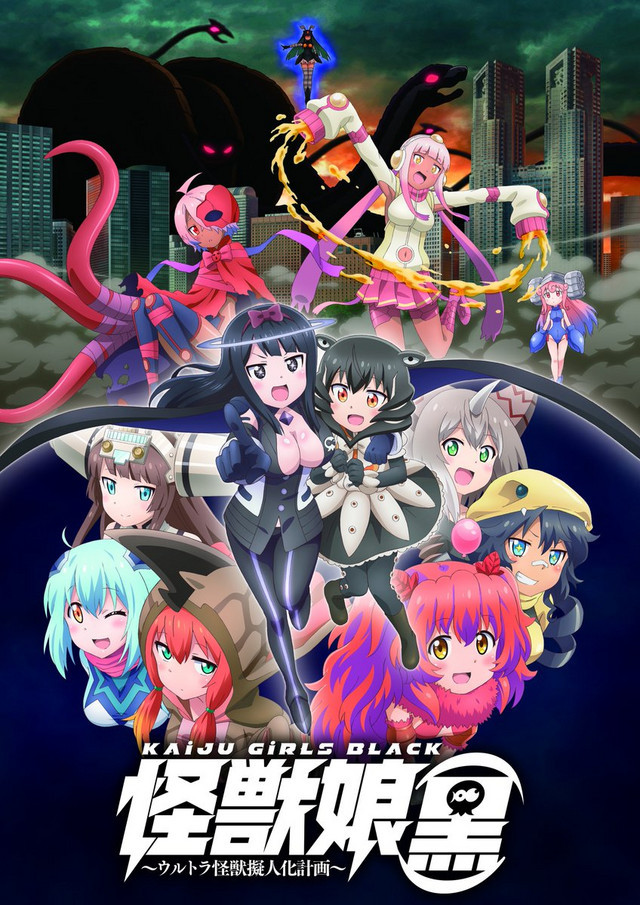 ---
The first season of the KAIJU GIRLS anime series featuring moe girl characters inspired by monsters/aliens
appeared in Tsuburaya Productions' long-running Ultra tokusatsu series was streamed on dAnime Store and
YouTube (AniChan) for 12 episodes from September to December 2016, then its sesond second was aired
on Tokyo MX for another 12-episode run since January 2018. Both seasons are now available to Crunchyroll
members worldwide except Asia.
1st season key visual
2nd season key visual
---
Source: "Ultra Monsters Anthropomorphic Project" official website / Twitter
©TSUBURAYA PRODUCTION
©KAIJU GIRLS PRODUCTION CONSORTIUM