The dark fantasy series has printed over 40 million copies worldwide
15 months after the previous volume, the much-awaited latest 40th volume of Kentaro Miura's dark fantasy manga Berserk is finally released in Japan today on September 28. To promote the release, Young Animal's official YouTube channel has posted a 60-second live-action PV featuring 68-year-old Japanese singer Shigeru Matsuzaki as the protagonist Guts.
While performing as a talented singer almost for 50 years, Matsuzaki, who is 167 cm tall, has been known for his black-tanned skin and considered as Japan's most tanned celebrity. That's probably why the publisher thought he was the best person to portray the "Black Swordsman" in the promotional video and posters.
PV
Promotional posters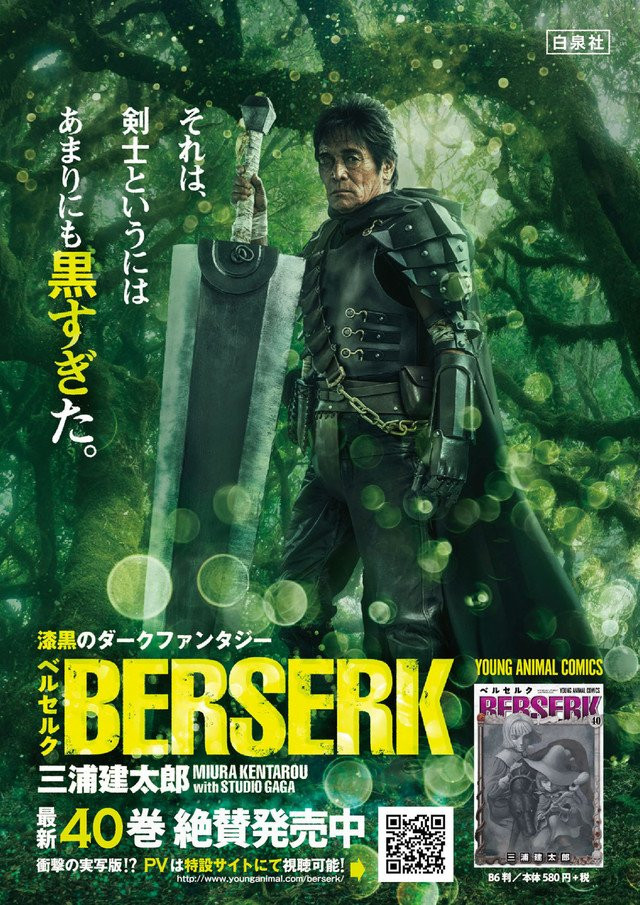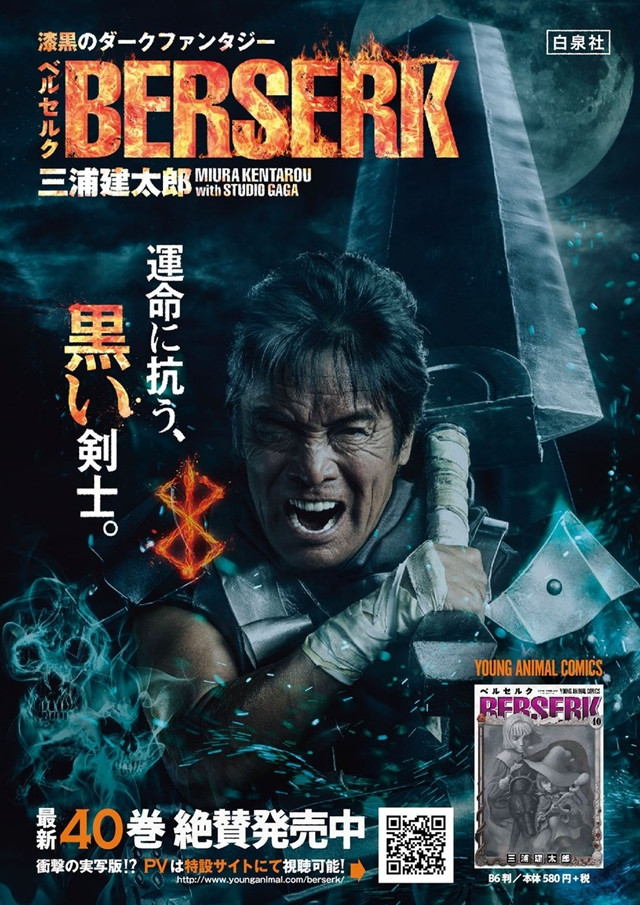 Interview
Behind-The-Scenes
"Berserk" 40th volume cover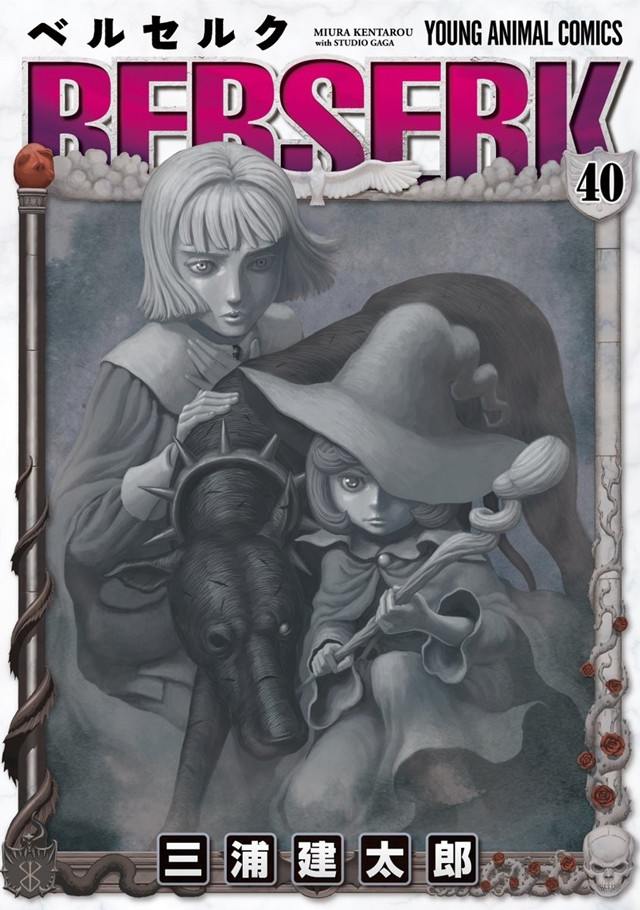 『ベルセルク』(三浦建太郎)最新40巻発売記念!

"黒い歌手"松崎しげるはいかにして"黒い剣士"になったのか…https://t.co/q6iznFp5tK
"黒い剣士"松崎しげる、大いに語るhttps://t.co/fpyDUATvZW

特設サイトhttps://t.co/YHlTfZW1Bg pic.twitter.com/dquPr232W1

— ベルセルク公式ツイッター@最新40巻発売中 (@berserk_project) 2018年9月28日
---
Source: "Berserk" manga official website / Twitter
(C)2003 Kentaro Miura, Hakusensha