Latest update: 10/19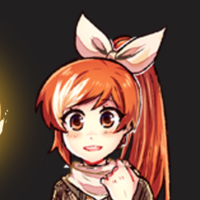 The fall 2018 anime season is upon us, so it's time for a flurry of new announcements from Crunchyroll! We'll keep updating this post and the attached chart with each new addition, so keep checking back for more!
First up, international announcement links:
Español
Português
Français
Deutsch
العربية
Italiano
Русский
Latest Update - 10/19:
Crunchyroll's latest fall 2018 announcement is Tsurune, which will be available to members worldwide except for Asia.
Tsurune
Launch time: Sunday, October 21 at 10:45am Pacific Time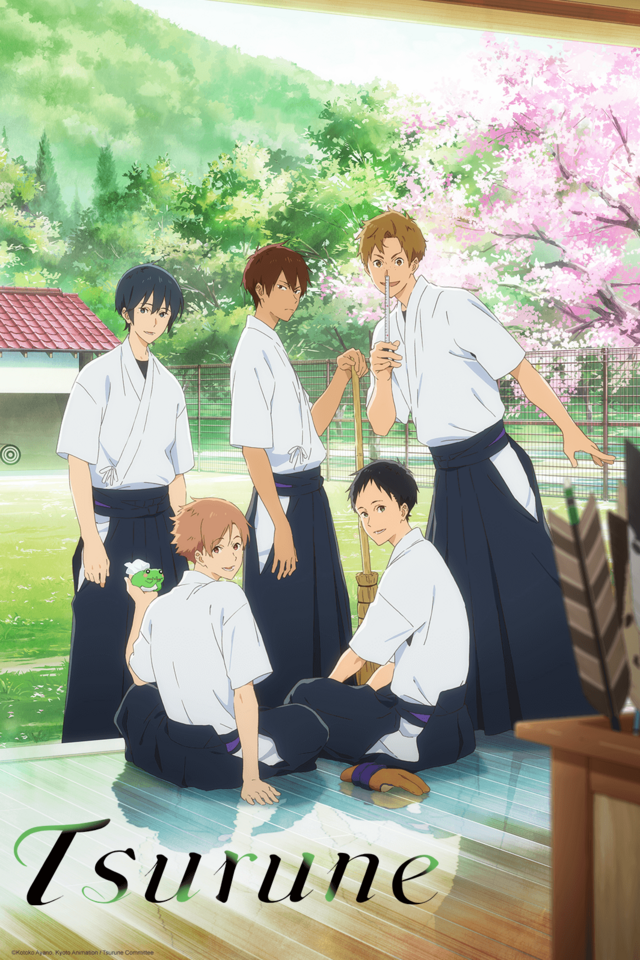 Synopsis:
When Minato Narumiya joins Prefectural Kazemai High School, he is quickly invited to join the archery club by the club's advisor, Tommy-sensei. His childhood friends Seiya Takehaya and Ryohei Yamanouchi swiftly agree to join, but Minato is hesitant at first. Ryohei ends up dragging him along to the club briefing, where they also meet Nanao Kisaragi and Kaito Onogi.
Minato, Seiya, Ryohei, Nanao, Kaito—five young men brought together by archery. What will their struggles through the bittersweet time known as "youth" bring into their lives?
The previous update added Welcome to the JAPARI PARK for members worldwide except for Asia.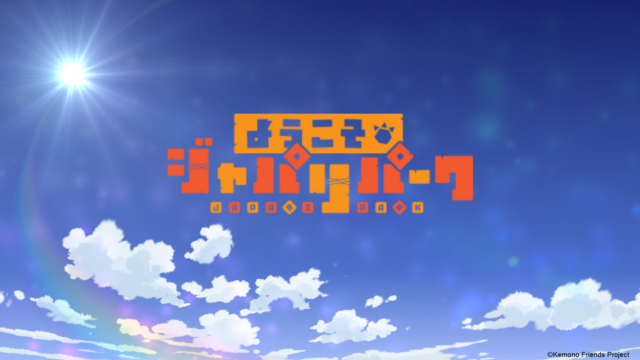 Here's how the rest of the season is looking:
Continuing series:
BORUTO: NARUTO NEXT GENERATIONS
Today's Menu for the Emiya Family
Shonen Ashibe GO! GO! Goma-chan
Mr. TONEGAWA Middle Management Blues
Muhyo & Roji's Bureau of Supernatural Investigation
New additions:
Time
Saturdays at 4:15am PT
Mondays 7:00am PT
Fridays at 11:20am PT
Sundays 8:00am PT
Studio
Lerche
Geno Studio
TNK
Sunrise
Regions
TBA
Worldwide ex. Asia
Worldwide ex. Japan
Worldwide ex. Asia
Time
Mondays at 8:30am PT
Fridays at 1:00pm PT

Wednesdays at 7:00am PDT

Fridays at 10:05am PT
Studio
8bit
Rocketjump
GEEKTOYS
David Production
Regions
Worldwide ex. Asia
Worldwide
Worldwide ex. Asia
North America, South America, Europe, Middle East, Australia, New Zealand, parts of Africa, excluding Asia
Time
Thursdays at 8:30am PT
October 6 at 4:00am PT
October 13 at 9:30am PT
Saturdays at 9:30am PT
Studio
MAPPA
CloverWorks
A-1 Pictures
White Fox
Regions
Worldwide ex. Asia

North America, Europe, Australia and New Zealand, Russia, Latin America (Central and South, including Caribbean), Africa, and Middle East

North America, Central America, South America, Australia, New Zealand, United Kingdom and Ireland

USA, Canada, South Africa, UK, Ireland, Scandinavia, Netherlands, ANZ and Latin America *Quebec is non-exclusive for Internet Rights.
Thunderbolt Fantasy Sword Seekers (season 2)


Time
Saturdays at 3:30pm PT
Mondays at 6:00am PT
Tuesdays at 10:00am PT
Mondays at 12:00pm PT
Studio
A-1 Pictures
Saetta
DEEN
Regions
TBA
Worldwide ex. Asia
Worldwide ex. Asia
TBA
Time
Sundays at 7:30am PT
Wednesdays at 9:00am PT
Tuesdays at 11:30am PT
Sundays at 9:00am PT
Studio
AXsiZ
TMS Entertainment
Production I.G
Doga Kobo
Regions
Worldwide ex. Greater China
Worldwide ex. Asia
Worldwide ex. Asia
Worldwide ex. Asia
Time
Fridays at 6:00am PT
Mondays at 10:30am PT
Mondays at 10:00am PT
Tuesdays at 11:00am PT
Studio
Studio Gokumi, AXsiZ
Polygon Pictures
GONZO
GONZO
Regions
Worldwide ex. Asia
North America, South America, Australia, New Zealand, South Africa, English speaking European countries
United States, Canada
Worldwide ex. Asia
Time
Fridays at 8:00am PT
Wednesdays at 11:50am PT
Thursdays at 2:30pm PT
Saturdays at 10:40am PT
Studio
GONZO
CloverWorks
Studio Deen
Trigger
Regions
Worldwide ex. Asia

N

orth America, Central America, South America, Australia, New Zealand, United Kingdom and Ireland

North America, ANZ, South Africa, UK, Latin America (Central and South America), excluding Asia
United States, Canada, Australia, New Zealand, UK, Ireland, South Africa, Nordics
Time
Mondays at 10:30am PT
Fridays at 7:30am PT
Thursdays at 7:30am PT
Tuesdays at 6:15am PT
Studio
Yumeta Company
Studio Deen
Encourage Films
Frontier Works, Lantis, Bandai Namco Entertainment
Regions
Worldwide ex. Asia
North America, UK, Ireland, Australia, New Zealand, Scandinavia, South Africa, Netherlands and Latin America


USA, Canada, South Africa, UK, Ireland, Scandinavia, Netherlands, ANZ and Latin America

Worldwide ex. Asia
DAIKAICHI! - I'm being harrassed by the sexiest man of the year! -

Time
Fridays at 9:30am PT
Sundays at 9:45am PT
Sundays at 10:00am PT
Fridays at 8:30am PT
Studio
CloverWorks
Bouncy
DLE
Doga Kobo
Regions
North America, Central America, South America, Australia, New Zealand, United Kingdom and Ireland




Worldwide excluding German-speaking territories and Asia

Worldwide ex. Asia
North America, UK, Ireland, Australia, New Zealand, Denmark, Finland, Iceland, Norway, Sweden, South Africa, Netherlands and Latin America
Tsurune

Time
TBA
TBA
Fridays at 7:30am PT
Sundays at 10:45am PT
Studio
NAZ, Magia Doraglier
LIDENFILMS
J.C. Staff
Kyoto Animation
Regions
Worldwide ex. Asia




Worldwide ex. Asia

Worldwide ex. Asia
Worldwide ex. Asia