The first TV anime's Takashi Watanabe serves as general director at Arms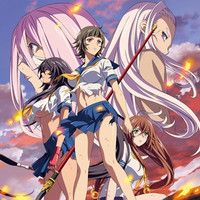 Tokyo-based anime planning/producing company Genco announced today that a new anime based on Yuji Shiozaki's action manga series Ikki Tousen in now in the works. The new anime titled Ikki Tousen Western Wolves is a sequel to the two-episode OVA Ikki Tousen Extravaganza Epoch released in February 2015. How and when it will be distributed is currently unknown.
The first TV anime's diretor Takashi Watanabe (Slayers, Senran Kagura) serves as general director, alongside director Mitsutoshi Sato (Shokugeki no Soma: The Third Plate assistant director), series composition writer Masaya Honda (Naruto Shippuden) and character designer Rinshin (Queen's Blade, Wanna Be the Strongest in the World). The second and third TV anime, and the two OVAs' Arms (ISUCA, VALKYRIE DRIVE -MERMAID-) again works on anime production.
The five main voice cast are confirmed to reprise their roles, while Ami Koshimizu is cast as a new
character for the new anime, Takezou Shinmen.
Announced voice cast:
Hakufu Sonsaku: Masumi Asano (Minami Kaido/Cure Mermaid in Go! Princess PreCure)
Gentoku Ryuubi: Kei Shindo (Assassin of Red/Semiramis in Fate/Apocrypha)
Uncho Kan'u: Hitomi Nabatame (Mana Aida/Cure Heart in Dokidoki! PreCure)
Ekitoku Chouhi: Minori Chihara (Yuki Nagato in the Haruhi Suzumiya series)
Himiko: Chiaki Takahashi (Azusa Miura in The [email protected])
Takezou Shinmen: Ami Koshimizu (Sailor Jupiter in Sailor Moon Crystal)
Teaser visual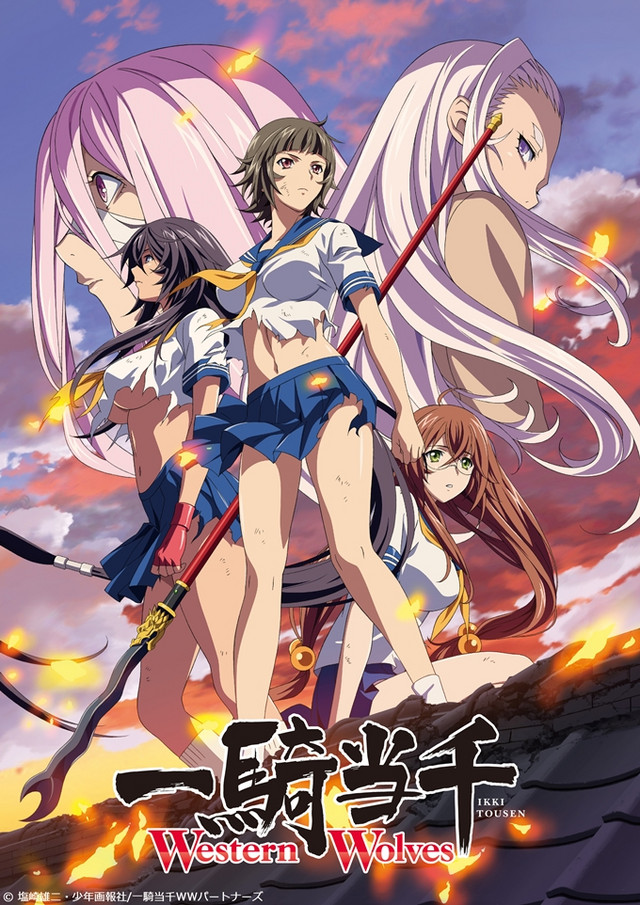 ---
The manga, also known as Battle Vixens in North America, is loosely based on the classic Chinese novel
Romance of the Three Kingdoms and features high school girls who inherit the spirits of the heroes
in the story. It released a total of 24 tankobon volumes from 2000 to 2015 and has been adapted into
anime six times as listed below:
1. TV anime Ikki Tousen (J.C.STAFF/13 episodes/July-October 2003)
2. TV anime Ikki Tousen Dragon Destiny (Arms/12 episodes/February-May 2007)
3. TV anime Ikki Tousen Great Guardian (Arms/12 episodes/June August 2008)
4. TV anime Ikki Tousen XTREME XECUTOR (Arms/12 episodes/March-June 2010)
5. OVA Ikki Tousen Shugaku Toushi Keppu-roku (Arms/one episode/February 2012)
6. OVA Ikki Tousen Extravaganza Epoch (Arms/two episodes/February 2015)
---
Source: Genco press release
©Yuji Shiozaki, Shonen Gahousha/Ikki TousenWW Partners