The first-day disc hits stores October 3, the second-day disc will follow October 31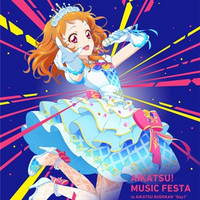 Lantis' official YouTube channel has started streaming a 18-minute digest clip from the forthcoming two Blu-ray discs "Aikatsu! Music Festa in Aikatsu Budokan" that contain the two-day special concert by the Aikatsu! singers (STAR☆ANIS and AIKATSU☆STARS!) at Nippon Budokan on February 27 and 28, 2018. The first-day disc will be released on October 3, then the second-day disc will be available on October 31. The price for both discs is 9,180 yen (about 81 US dollars).
In addition to the concert and backstage footage, the first disc also contains their first music video
"AIKATSU GENERATION" and its making footage.
"AIKATSU GENERATION" MV
---
The first-day disc jacket illustration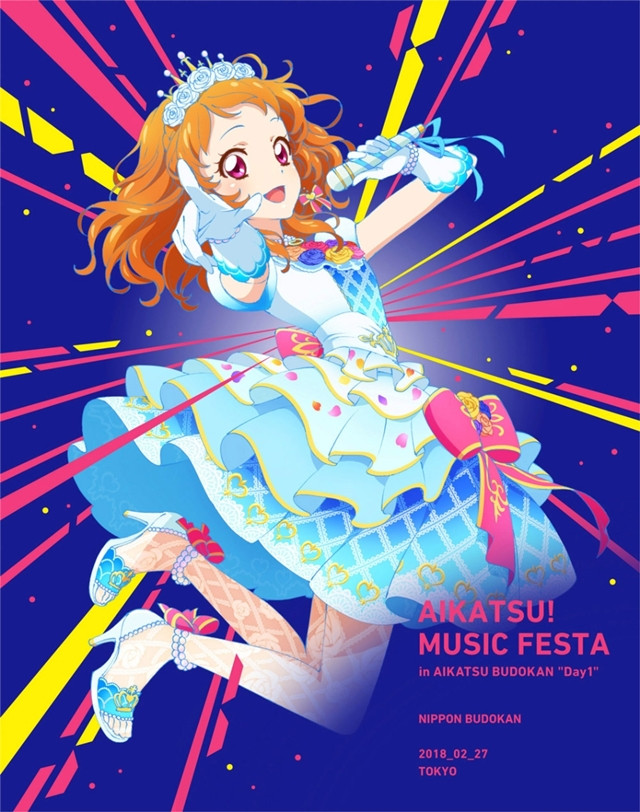 Song list:
1."Idol Katsudou!"
2. "Start Line!"
3. "Original Star☆彡"
4. "Du-Du-Wa DO IT!!"
5. "STARDOM!"
6. "Signalize!
7. "Aikatsu Melody!"
8. "Star Jet!"
9. "kira・pata・shining"
10. "Magical Time"
11. "Friend"
12. "Aurora Princess"
13. "Dream Balloon"
14. "lucky train!"
15. "Miel Miere"
16. "Usubeni Day Tripper"
17. "Koisuru Mitaina Carameliser"
18. "Tarte・Tatin"
19. "Hikaru Tsukasa"
20. "Eien no Tomoshibi"
21. "Glass Doll"
22. "Egao no Suncatcher"
23. "♡Powa×PuRi×Power♡"
24. "Nijiiro Encore"
25. "Start Line!"
26. "Nevagiba"
27. "Summer Tears Diary"
28. "Dancing Days"
29. "episode Solo"
30. "Take Me Higher"
31. "The only sun light"
32. "Tutu Ballerina"
33. "START DASH SENSATION"
34. "run Run Do Run Run! ~NXET LAP~"
35. "Diamond Happy!"
36. "Dramatic Girl"
37. "AIKATSU GENERATION"
38. "SHINING LINE+"
39. "Good morning my dream"
40. "Callendar Girl"
41. "Let's Aikatsu!"
---
The second-day disc jacket illustration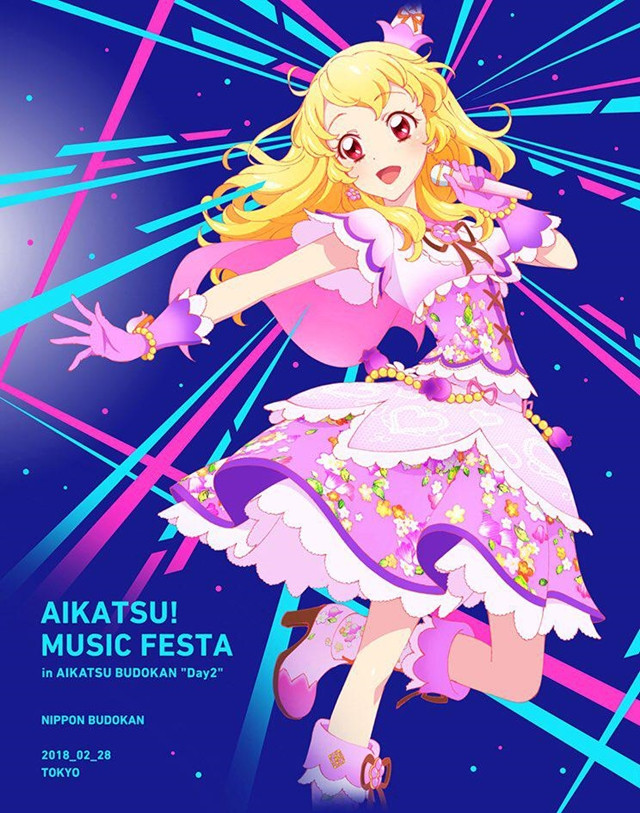 10/31リリースのアイカツ!ミュージックフェスタ in アイカツ武道館 Day2 LIVE BD のジャケットを大公開♪ リラフェアリーコーデのいちごちゃんを目印にしてくださいね!さらに武道館公演Day1 & Day2 のダイジェスト映像も公開!ぜひ、チェックしてくださいね。 https://t.co/76rTx6EM1c #aikatsu pic.twitter.com/XEWV2j16ac

— AIKATSU☆STARS!公式情報 (@aikatsustars) 2018年9月30日
---
via: AIKATSU☆STARS! official Twitter
©BNP/BANDAI, DENTSU, TV TOKYO
©BANDAI NAMCO Arts Inc. All Rights Reserved.