The well-received 6th TV series is now available on Crunchyroll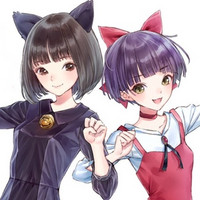 Acclaimed Japanese illustrator Mel Kishida (Heaven's Memo Pad, Red Data Girl novel illustrations) has posted a newly-drawn illustration for an upcoming collaboration campaign between the ongoing sixth Gegege no Kitaro TV anime and Myojo Foods' popular instant noodle brand Charumera, featuring the anime's main heroine Neko Musume and the brand's mascot character Suzuneko (played by 20-year-old actress Suzu Hirose in the live-action CMs).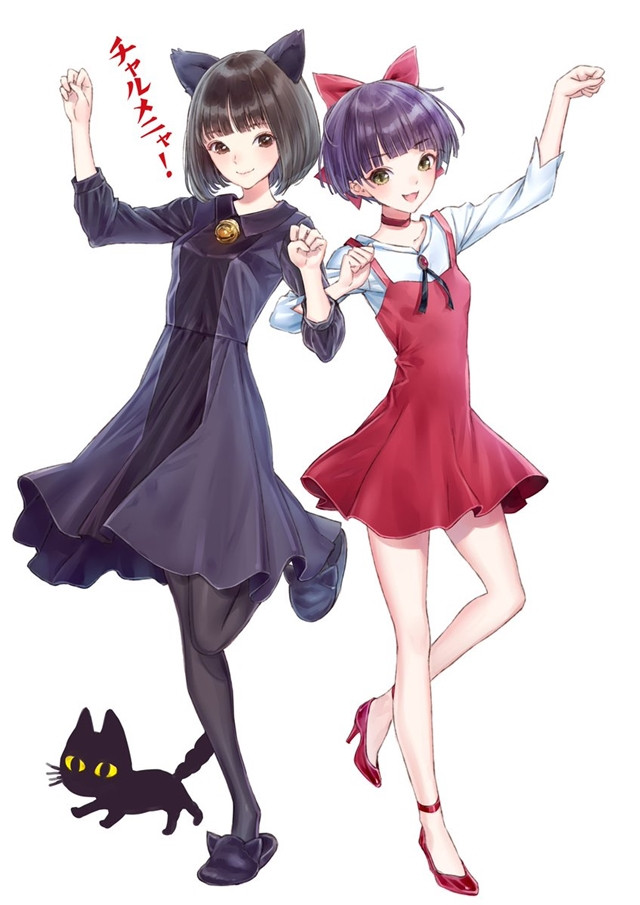 チャルメラのすずネコちゃんとゲゲゲの鬼太郎のねこ娘のコラボイラスト描かせてもらいました〜明星食品さんの明星チャルメラ×ゲゲゲの鬼太郎コラボパッケージは10月22日(月)発売です https://t.co/Hx1OY99YEU #すずネコ #ねこ娘 #チャルメラ pic.twitter.com/fKLTxFGhRl

— 岸田メル (@mellco) 2018年10月16日
The two Charumera cup collaboration editions featuring the Kitaro anime visuals, "Kitaro's aromatic soy sauce"
and "Neko Musume's tasty and spicy miso," will be available at Japanese stores from October 22.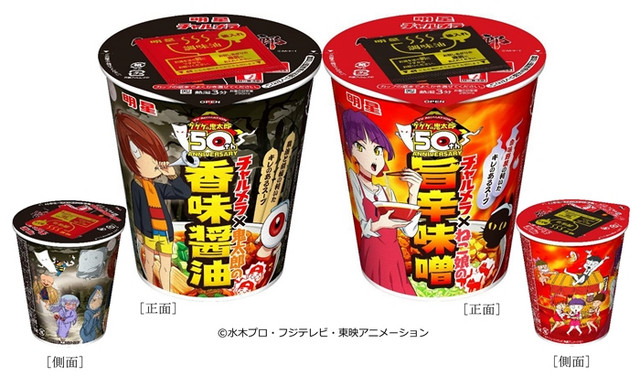 \10月22日発売/
明星チャルメラ✖︎ゲゲゲの鬼太郎
鬼太郎の香味醤油&ねこ娘の旨辛味噌サンプル到着

チャルメラおじさんの衣装を着た鬼太郎&歴代ねこ娘が集合したパッケージも必見‼️
https://t.co/XEaChhp8oJ#ゲゲゲの鬼太郎 #ねこ娘 #明星チャルメラ #チャルメラ #目玉おやじフォト pic.twitter.com/PvXyLDx2S7

— 「ゲゲゲの鬼太郎」(第6期)公式 (@kitaroanime50th) 2018年10月17日
"Charumera" latest CM featuring Suzuneko
---
The sixth Gegege no Kitaro TV anime premiered in Japan on April 1 and has also been available for
Crunchyroll members in North America, Latin America, Australia, New Zealand, South Africa, and
Premium users in Europe.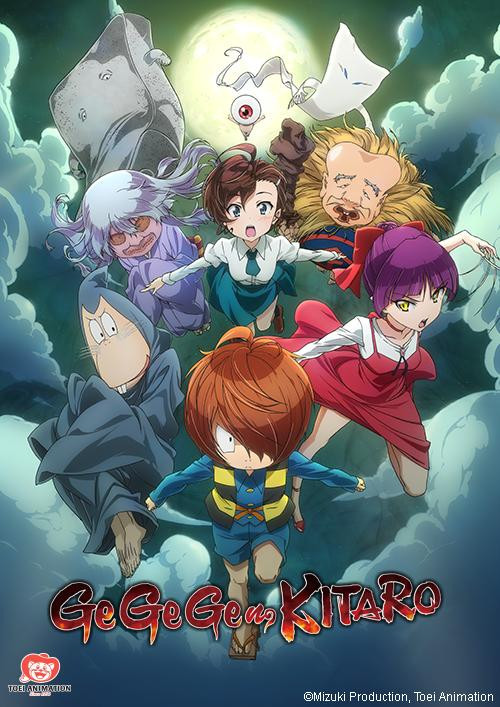 ---
Source: Mel Kishida Twitter, Myojo Foods press release
©Mizuki Production, Fuji TV, Toei Animation