El anime conmemorará el 55.º aniversario del estudio.
Desde Tatsunoko Productions han anunciado que conmemorarán su 55.º aniversario con un nuevo anime original titulado Egaoi no Daika (El precio de las sonrisas) que se estrenará en enero de 2019 en WOWOW y otras cadenas japonesas.
La historia nos la describen de la siguiente manera:
En un planeta muy lejos de la Tierra nos encontramos con un reino repleto de caras sonrientes. La princesa Yuki, de 12 años de edad, está a punto de entrar en una edad complicada para cualquier persona. Cada día es un torrente de emociones que la llevan a reír, llorar, e incluso a acelerarle el corazón. Todo esto mientras lleva una vida feliz dentro del palacio real.
Junto a ella están sus fieles vasallos, incluyendo su tutor Reira, Izana para asistirle con los asuntos políticos, e incluso su amigo de la infancia Joshua.
Stella por su parte tiene 17 años y es una soldado muy capaz que siempre sonríe... porque es algo esencial para poder sobrevivir.

Esta es una historia de dos chicas nacidas en dos planetas muy distantes.
En el reparto encontraremos a:
Yumi Hanamori como Yuki Soleil
Saori Hayami como Stella Shining
Toshimasa Suzuki (Fafner: Heaven and Earth) será el director de la serie bajo Tatsunoko Productions, mientras que Shinichi Inotsume (Persona 5 The Animation) se encargará de los guiones. NOB-C (Urawa no Usagi-chan) es el responsable de los diseños originales de personajes y el concepto original de la historia junto a Hikaru Yuasa. Naoto Nakamura (Haifuri) se encarga de trasladar al anime los diseños de personajes.
Kazuya Tanake es el director de sonido y Tsubasa Ito compondrá la música. El opening lo interpretará Chiho feat. majiko, mientras que kimi no orpheé se encargará del ending.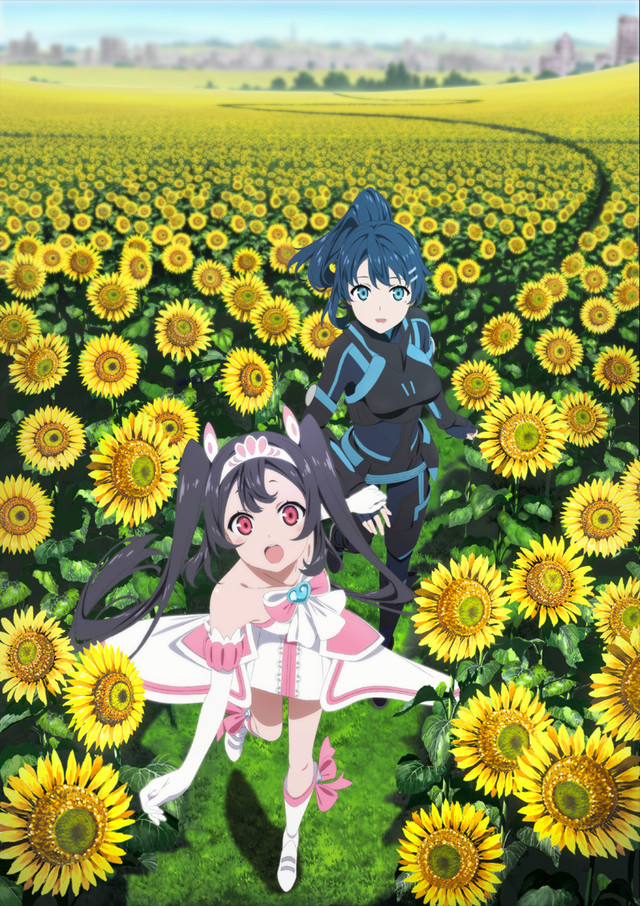 Fuente: ANN