The special watch will be produced in a limited edition of 2004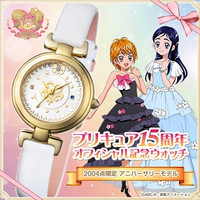 In commemoration of the PreCure franchise's 15th anniversary, Imperial Enterprise has started offering an official memorial wristwatch inspired by the world and characters of the first TV series Futari wa PreCure on its official online store REMICO today on October 19. Since the first anime premiered in Japan in February 2004, the special item will be produced in a limited edition of 2004.
The marks of Card Commune and heart are designed on the dial, which has a shining diamond in its 12 o'clock position. And two rhinestones of the image colors of the first two PreCure Girls, Nagisa and Honoka, are set in the 9 and 3 o'clock positions. The set also includes a special decorated box with the 15th anniversary logo and a newly-drawn illustration card featuring Nagisa and Honoka who dress up with the same watch. The price is 19,800 yen (about 176 US dollars) and shipping is scheduled to begin in the middle of November 2018.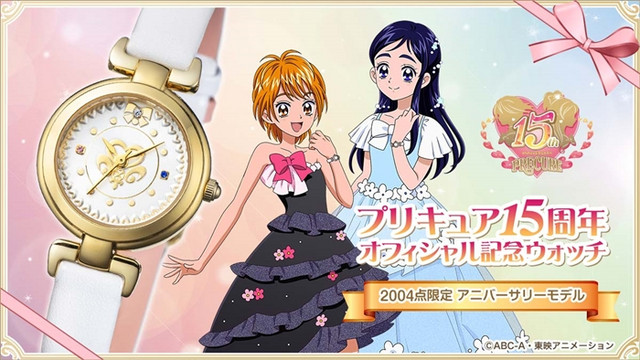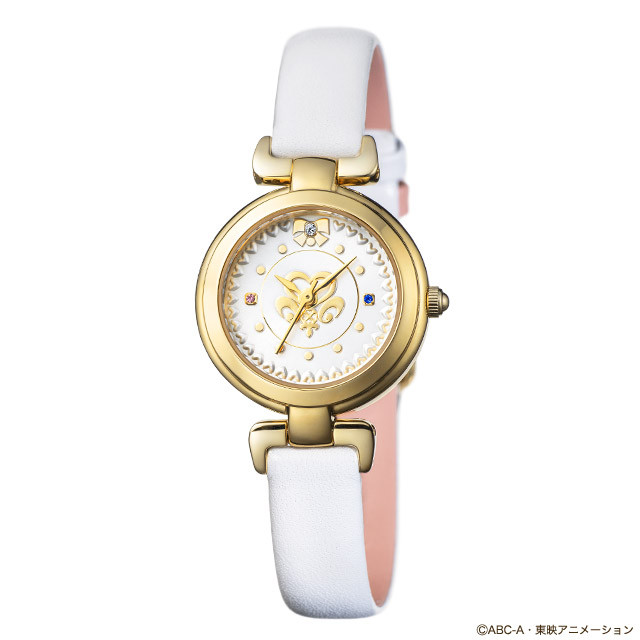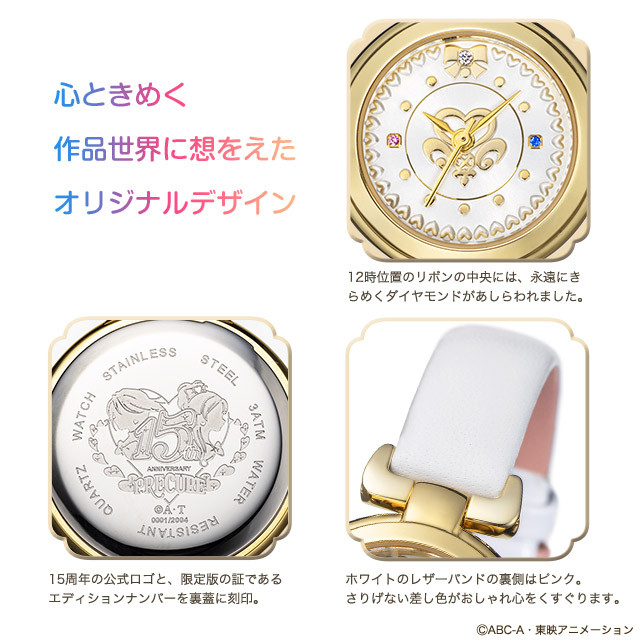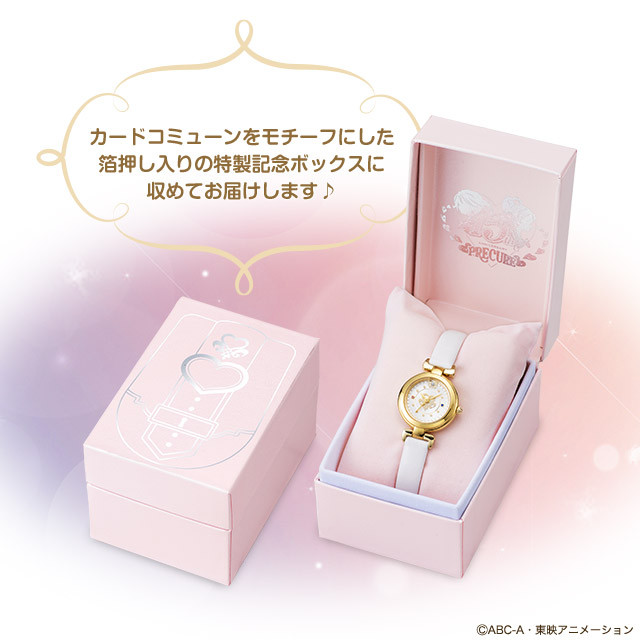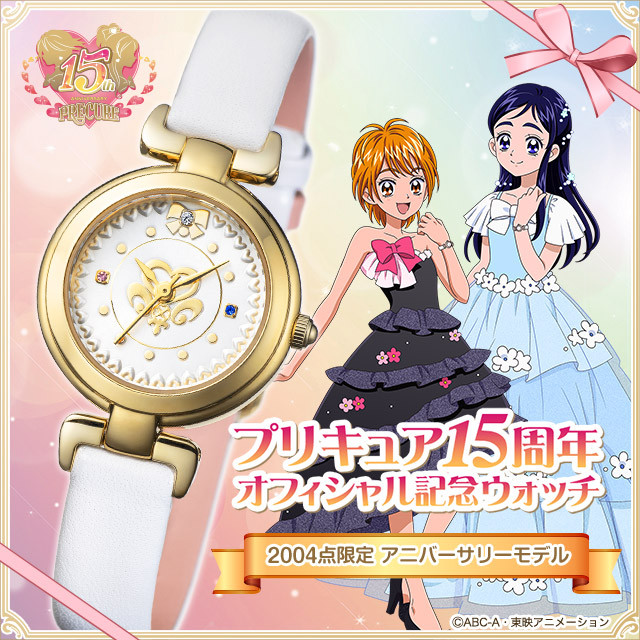 初代「 #ふたりはプリキュア」をイメージした『#プリキュア15周年 オフィシャル記念ウォッチ』が登場!
プリキュアシリーズ放送開始の年にちなんだ"2004点限定"のアニバーサリーモデルです。
本日よりPREMICO オンラインショップで販売を開始!

詳細はこちらhttps://t.co/CBokYRtmcn#precure pic.twitter.com/l53mm1cev7

— プリキュア15周年公式 (@precure_15th) 2018年10月19日
---
Source: Imperial Enterprise press release
(c)ABC-A, Toei Animation