The battle fantasy series has released nine volumes in Japan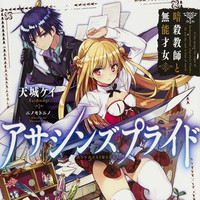 It was officially announced at the Fantasia Bunko Daikanshasai 2018 event held in Akihabara on Sunday that an anime adaptation based on Kei Amagi's battle fantasy light novel series Assassins Pride is now in the works. More details including how and when it is distributed will be revealed at a later date.
The author won the Grand-Prix award at the 28th Fantasia Taisho contest with the novel in 2015, then its first volume was released from KADOKAWA's light nove limprint Fujimi Fantasia Bunko in January 2016. The series has so far released nine volumes, including one short story collection "Secret Garden." The novel's manga adaptation illustrated by Yoshie Kato has been serialized in Shueisha's Ultra Jump since its June 2017 issue and two volumes are currently available.
The story is set in a world where only the aristocrats are responsible for fighting against the monsters
using their power called "Mana." Melida Angele is one of the young aristocrats going to the training school,
but she is unable to use the power. To find out her true talent, a young man named Kufa Vampeel is
dispatched to serve as her tutor. But he also has a secret task to assassinate her if she has no talents.
Fujimi Fantasia Bunko's official Twitter announces the news.
次なる発表はコチラです! 「アサシンズプライド アニメ化企画進行中」!! 暗殺教師のクーファと、教え子のメリダによる大人気ファンタジーが遂にアニメ化です! 二人の関係や、活躍がどのように映像になるのか、今から楽しみですね! #ファンタジア文庫大感謝祭 pic.twitter.com/zQPzyokCDH

— 富士見ファンタジア文庫公式 (@fantasia_bunko) 2018年10月21日
Novel illustrator Nino Ninomoto and manga illustrator Yoshie Kato celebrate the news on Twitter.
「アサシンズプライド」(著・天城ケイ先生)
アニメ化企画進行中です!今後の発表も楽しみですね#ファンタジア文庫大感謝祭 pic.twitter.com/6Btwt4ZE9g

— ニノモトニノ (@ninomiy) 2018年10月21日
「アサシンズプライド」アニメ化企画進行中です!楽しみ!!!!#ファンタジア文庫大感謝祭 pic.twitter.com/NEsFMSsxon

— 加藤よし江 (@yoshie0525) 2018年10月21日
Novel 1st and 8th volume covers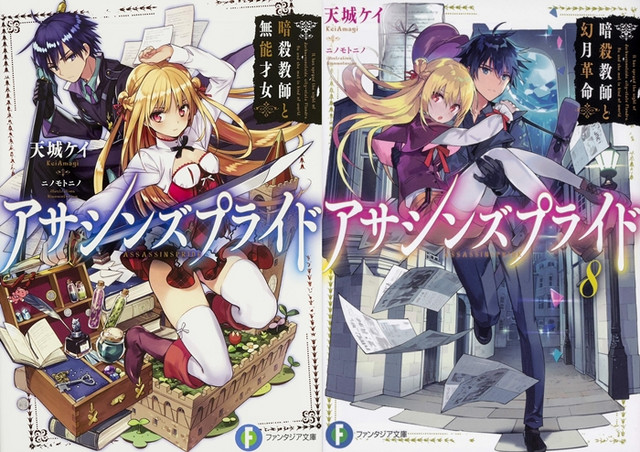 Manga adaptation 1st and 2nd volume covers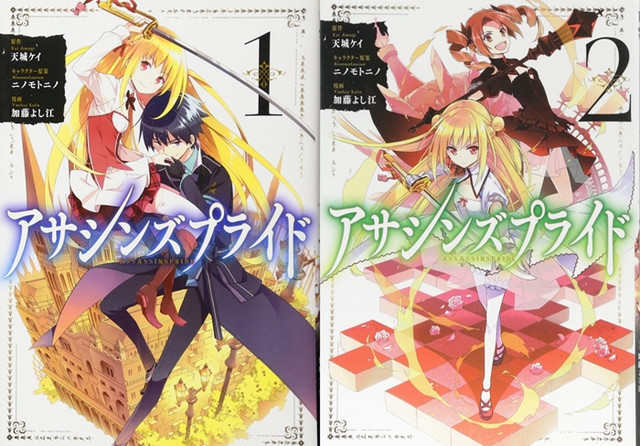 ---
Source: Fantasia Bunko Twitter, Comic Natalie
©Kei Amagi/KADOKAWA CORPORATION 2018