Anime adaptation project based on Kon's "OPUS" manga is still alive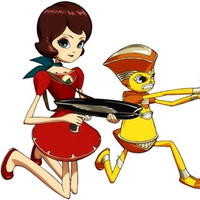 It has been eight years since Madhouse announced that they would continue the production of the late Kon Satoshi's unfinished last anime feature film project Yumemiru Kikai/Dreaming Machine in November 2010. After Kon's death in August 2010, the internationally acclaimed anime studio had reportedly tried to complete the film, but the founder of the studio Masao Maruyama revealed that the production was halted due to lack of finances at Otakon in August 2011.
Maruyama, who is now 77 and president of his anime planning company Studio M2, and GENCO president Taro Maki were invited to the screenings of Kon's 1998 film Perfect Blue and 2002 film Sennen Jyoyuu/Millennium Actress at the 20th Bucheon International Animation Festival in Korea. After the screening of the latter on October 20, the two joined a special talk session on the stage.
According to Cinema Today's report, Maruyama commented on the current status of Dreaming Machine
as: "In the current Japanese anime industry, there are many excellent directors who have different tastes,
but no director has the same level of ability as Kon. At the moment, I can't think of any other director but
Kon, so I had no choice but to halt the production and end it as a plan." But he also added, "If any talented
foreign director wants to work on it, it might not be impossible to relaunch the project."
Back in July 2017, Maruyama revealed his intention to produce an anime adaptation of Kon's 1995-1996
manga work OPUS at his Studio M2. Seemingly he has not given up the project yet. He said, "Nothing
detailed has been decided, but I am hoping to work with other anime director, based on Kon's work in
his manga artist days. However, my age has almost reached a difficult point, so I want to live a little bit
longer to do it."
【昨日の話題ニュース】
故・今敏監督の未完『夢みる機械』凍結の理由 丸山正雄プロデューサー言及 #夢みる機械 #今敏https://t.co/xQWWWRlmTc

— シネマトゥデイ (@cinematoday) 2018年10月22日
---
"Yumemiru Kikai/Dreaming Machine" synopsis:
An SF movie set in the distant future in which humans no longer exist, staring an electronic robot
named Ririko and the robot she created, Robin. A heartwarming story that is sure to touch the hearts
of all "humans," from children through to adults. The storyline is comparatively simple, concerning
the concept of life itself generating dreams and objectives, and it carries a deep message relating to
the potential that all humans are invariably instilled with.
Visuals
---
Source: Cinema Today
Images © 2009 Mad House/Satoshi Kon