Por essa ninguém esperava MESMO!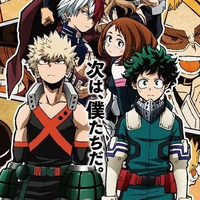 De acordo com o site The Hollywood Reporter, a produtora americana Legendary está trabalhando em um filme hollywoodiano baseado no popular mangá My Hero Academia. Nenhum outro detalhe sobre o projeto foi divulgado até o momento.
My Hero Academia é um mangá de Kouhei Horikoshi em publicação desde 2014 na revista Shonen Jump, possuindo 20 volumes até o momento. No Brasil é publicado pela editora JBC. Sua primeira temporada de adaptação em anime foi exibida na temporada de primavera de 2016, tendo 13 episódios no total. Já sua segunda parte teve 25 episódios e foi exibida em 2017. Neste ano, ganhou uma terceira temporada com o mesmo número de capítulos. Uma quarta fase já está confirmada. Todos os episódios já exibidos poderão ser vistos aqui na Crunchyroll.pt!
Sinopse de My Hero Academia:
Por toda a sua vida, Izuku sonhou ser um heroi — um objetivo ambicioso para qualquer um, mas especialmente desafiador para um garoto sem superpoderes. Isso mesmo: em um mundo onde 80% da população tem algum tipo de Dom especial, Izuku teve a má sorte de nascer completamente normal. Mas isso não vai impedi-lo de se matricular em uma das academias de herois mais prestigiosas do mundo.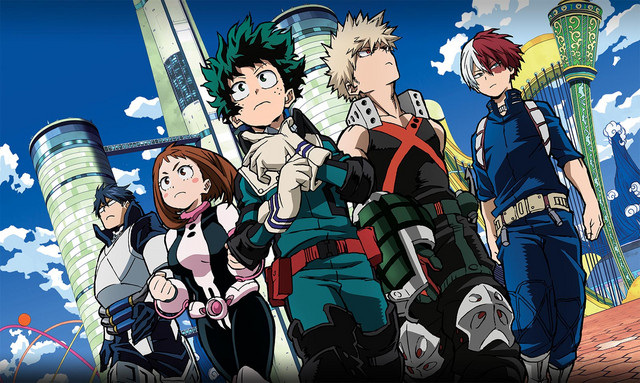 (Fonte: The Hollywood Reporter
---
Walker_n_Warlock aka Rah Walker é redatora da Crunchyroll.pt e estudante de Letras da UNICAMP. Adora a lingua japonesa, livros, mangás e acima de tudo, louca por Detective Conan, então cuidado pra não falar sobre isso caso não queira um discurso de 2h sobre. Poderá encontrá-la surtando em algum canto do twitter (@RahWalker_) com facilidade.