The voice of Bernard Wiseman (Gundam 0080), Tylor (Irresponsible Captain Tylor), Miroku (Inuyasha)
It was confirmed yesterday that voice actor Koji Tsujitani, best known as Seabook Arno in Mobile Suit Gundam F91 (1991), passed away due to stroke in Tokyo on October 17. He was 56.
It was only three days after he performed with his fellow voice actor Fumihiko Tachiki for their newly-formed band "Tachiki Fumihiko to BLUESEED's" first live concert in Daikanyama, Tokyo, on October 14. He passed out suddenly at his house on October 17, then died in the night of the day. His private funeral was already conducted by his family members and relatives on October 21 (vigil) and 22 (memorial ceremony).
Tsujitani was born in Tokyo on April 26, 1962. His wife Kumiko Watanabe has been also working as an anime voice actress (Katejina Loos in Mobile Suit Victory Gundam, Sgt. Keroro in Sgt. Frog). In addition to voice acting, he has worked as sound director since Divergence Eve in 2003, and his most
recent directorial work is the ongoing Gurazeni: Money Pitch TV anime series.
Tsujitani's notable anime voice works:
Bernard Wiseman in Mobile Suit Gundam 0080: War in the Pocket (1989)
Yakumo Fujii in 3×3 Eyes (1991)
Seabook Arno in Mobile Suit Gundam F91 (1991)
Tyler in Irresponsible Captain Tylor (1993)
Ryu in Street Fighter IIV (1995)
Hideo Akgi in Detective Conan (1996-2018)
Miroku in Inuyasha (2000-2010)
Nagamasa Azai in Sengoku Basara (2009)/Gakuen Basara (2018)
Koji Tsujitani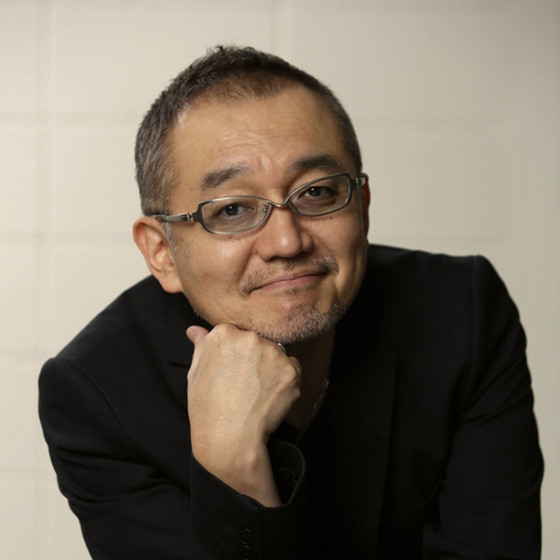 Source: Nikkan Sports