Attack On Titan In-Game Event Runs Until November 21st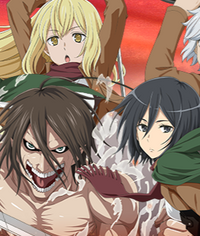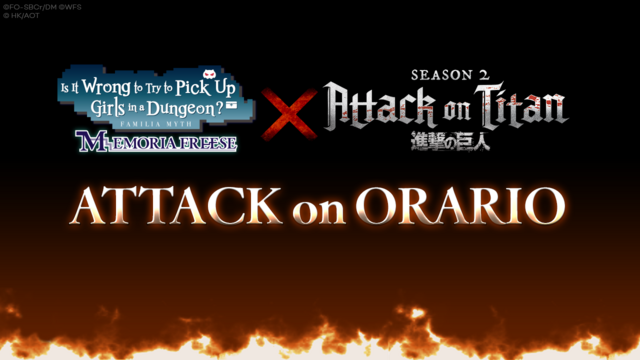 Orario will face its toughest challenge to date, as Titans invade the Crunchyroll Game DanMachi: Memoria Freese with "Attack on Titan" for an epic collaboration in a new crossover event launching appropriately on Halloween, Wednesday October 31st! Bell, Ais and other DanMemo characters join the Scout Regiment to defend Orario against a Titan attack with help from Attack on Titan characters Eren Jaeger and Mikasa Ackerman, among other popular characters.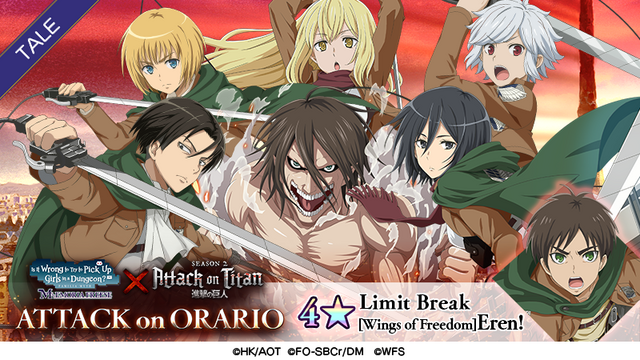 During the event, all players will be able to receive a ★4 Eren unit in-game to commemorate the collaboration when they complete the Attack on Orario tale in the game. Players will be also be able to receive a free 11-draw gacha once per day from the event launch through the morning of November 5. The "Attack on Titan" in-game event will run until Wednesday, November 21. The event will feature the original voice actors from the anime "Attack on Titan," alongside the original voice actors from the anime "Is It Wrong to Try to Pick Up Girls in a Dungeon?"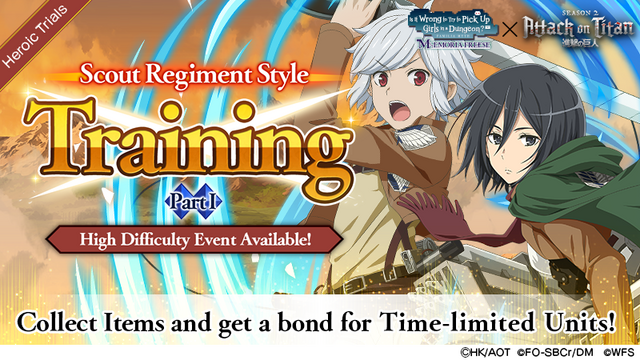 Gree and DanMemo Producer Kodai Morishita comments on the success of the DanMemo game and the Attack on Titan crossover:
It has been six months since the release of 'DanMachi Memoria Freese.' Our biggest thanks go to you, the fans, for your continued support. To commemorate this milestone, we have put together an exciting dream collaboration with 'Attack on Titan Season 2,' just for you! You will be able to experience interactions between DanMachi and AoT characters as they battle titans—even the Colossal Titan—together, and you will be able to play through many original in-game events and campaigns. We on the development team dedicated our hearts to create a world that fans of both DanMachi and AoT can appreciate, so we hope all of you active fans, and even dormant fans, will enjoy it! Please join us on this special adventure!
DanMachi: Memoria Freese is a Crunchyroll Game, in partnership with Sumitomo Corporation and Gree, Inc. DanMachi: Memoria Freese is available on Apple's App Store and Android via Google Play.