The original one-shot story previously came with the TV anime's 1st DVD/Blu-ray volume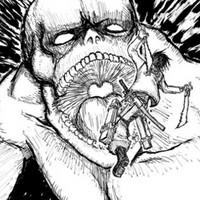 Kodansha's manga posting site Magazine Debut has posted the 65-page original one-shot episode of Hajime Isayama's internationally popular manga series Attack on Titan. It was drawn by him when he was 19 years old, before the manga's serialization started in the publisher's Bessatsu Shonen Magazine in September 2009.
The prototype story previously came with the first TV anime's first DVD/Blu-ray volume released in July 2013 as its bonus booklet titled "Volume 0." The author says on the site, "I drew about the battle between the human race dominated by the titans and them. I would be happy if you can go easy on it because I drew it when I was 19 years old."
漫画投稿サイト「マガジンデビュー」!
期間限定で諫山さんが週刊少年マガジンに初めて持ち込んだ「進撃の巨人」を投稿中
他にも新人漫画家たちの面白い作品がたくさん投稿されています!
ジャンルは不問!デビューを目指すすべての新人漫画家の皆さん、投稿待ってます!https://t.co/pexZ4zg2sA

— 「進撃の巨人」担当者バック (@ShingekiKyojin) 2018年11月3日
"Volume 0" bonus booklet image
---
via: "Attack on Titan" manga editor Shintaro Kawakubo Twitter
(C) Hajime Isayama/Kodansha