Now available for iOS and Android!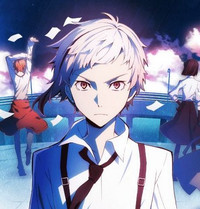 Hot on the heels of DanMachi: MEMORIA FREESE, Crunchyroll Games has just revealed its second-ever co-published title for anime fans to play and enjoy… Bungo Stray Dogs: Tales of the Lost!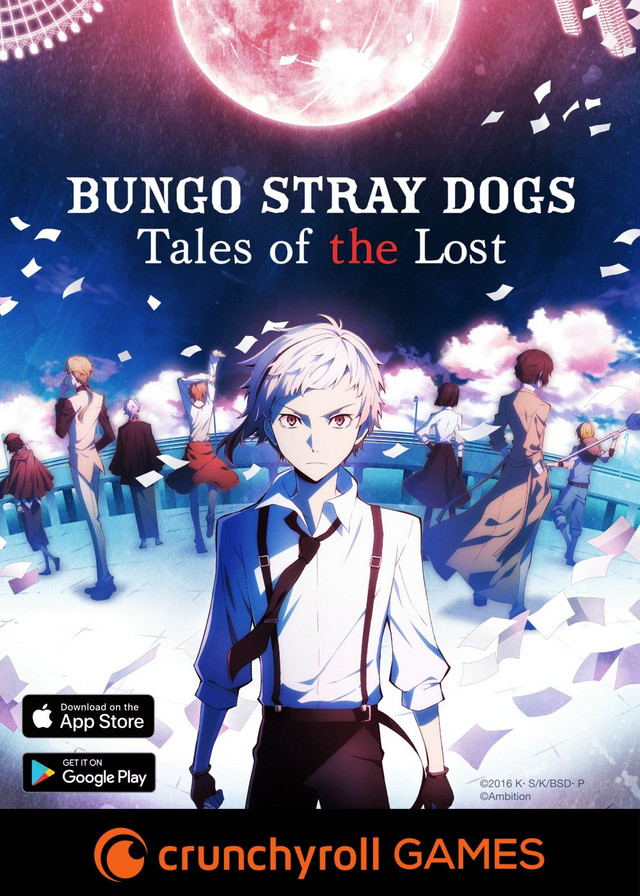 Bungo Stray Dogs: Tales of the Lost is a free-to-play mobile bubble shooter RPG, where players can attack using each character's unique abilities to battle against villains based on the original anime.
Developed by Ambition, the game features the original voice actors from the anime Bungo Stray Dogs, and exclusive storylines found only in the mobile version of the game.
New updates and in-game content from season 2 will be available during the launch from Crunchyroll Games.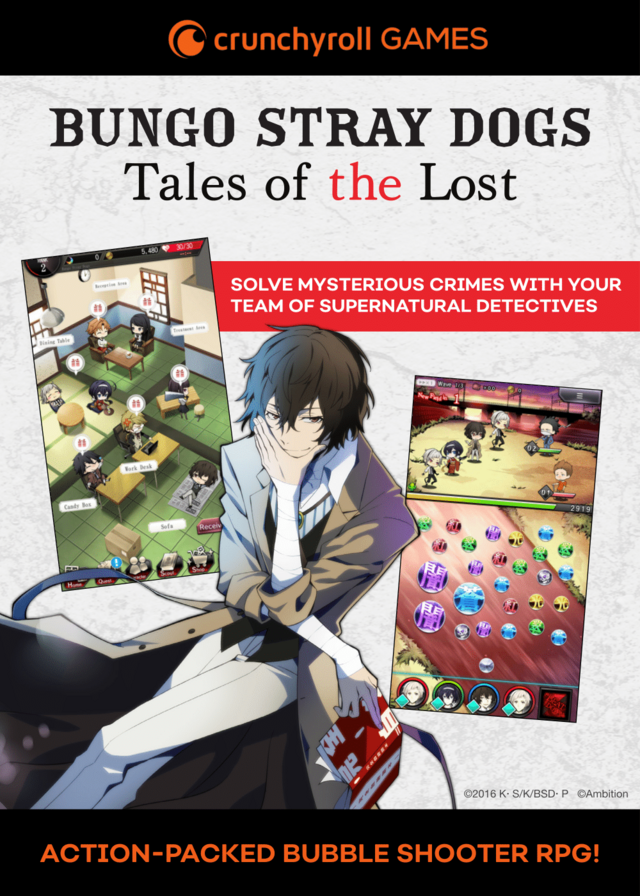 Bungo Stray Dogs: Tales of the Lost is NOW AVAILABLE across North America, Europe, Oceania and Asia.
Specific Territories:
North America: US, Canada, Mexico
Europe: United Kingdom, Ireland, Germany, Italy, France, Spain, Austria, Belgium, Denmark, Finland, Netherlands, Norway, Poland, Portugal, Russia, Sweden, Switzerland, Ukraine
Oceania: Australia, New Zealand
Asia: Indonesia, India, Singapore, Philippines, South Korea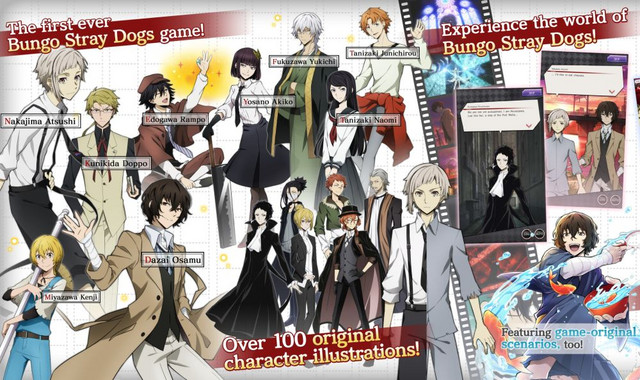 In celebration of the launch, there will be game stations set up at the main Crunchyroll booth at Anime NYC, where fans can play the game. Look for the Crunchyroll Games signs! Check out the trailer below!
In the meantime, Follow "Bungo Stray Dogs: Tales of the Lost" and Crunchyroll Games on social for the latest news and updates at:
'Bungo Tales' Twitter: http://www.twitter.com/bungotales
'Bungo Tales' Facebook: https://www.facebook.com/bungotales/
'Bungo Tales' Instagram: https://www.instagram.com/bungotalesofficial
'Crunchyroll Games' Twitter: https://www.twitter.com/playcrgames
'Crunchyroll Games' Facebook: https://www.facebook.com/crunchyrollgames
'Crunchyroll Games' Instagram: https://www.instagram.com/crunchyrollgames
'Bungo Tales' Official Website: https://www.bungo-tales.com/