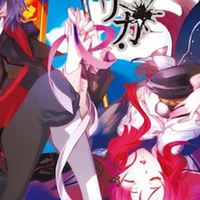 Desde Intragames han anunciado que Psychedelica of the Black Butterfly se lanzará el 15 de noviembre en PC vía Steam.
Como ya se había mencionado anteriormente, esta versión del juego contará con textos en inglés, coreano y chino tradicional, así como audio en japonés, gráficos en alta definición y controles optimizados para el uso del teclado y el ratón.
El juego está protagonizado por una joven que se despierta en una mansión de estilo occidental, donde un terrible monstruo la ataca aprovechando su confusión. Aterrada la chica huye mientras las dudas la asaltan, descubriendo que ha perdido la memoria. Es entonces cuando se encuentra con algunos guapos jóvenes que están en su misma situación, así que colaborarán para sobrevivir y participar en la "Black Butterfly Hunt" para conseguir los "Fragmentos de Caleidoscopio" que poseen los monstruos.
Bajo estas líneas puede verse un nuevo tráiler.
Fuente: Gematsu