Kouji Seo o Hiro Mashima, entre otros, realizan ilustraciones especiales.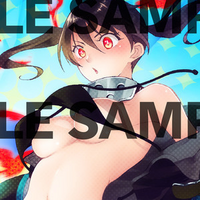 El manga manga Fire Force (En En no Shobotai) de Atsushi Ohkubo recibía recientemente la luz verde para ser adaptado a un anime para televisión producido por David Production (JoJo's Bizarre Adventure, Cells at Work), y para conmemorar el anuncio, varios de sus compañeros de la Weekly Shonen Magazine de Kodansha han realizado ilustraciones especiales.
En la galería de la revista han particiado Kouji Seo (Suzuka, Fuuka), Hiro Mashima (Fairy Tail), Makoto Morishita (Im: Great Priest Imhotep), Suzuhito Yasuda (Yozakura Quartet, Is It Wrong to Try to Pick Up Girls in a Dungeon?), Ken Wakui (Shinjuku Swan), y Miki Yoshikawa (Yamada-kun and the Seven Witches).
La ilustraciones se publicarán en una edición especial de Fire Force que Kodansha publicará en abril de 2019.
Ilustración de Hiro Mashima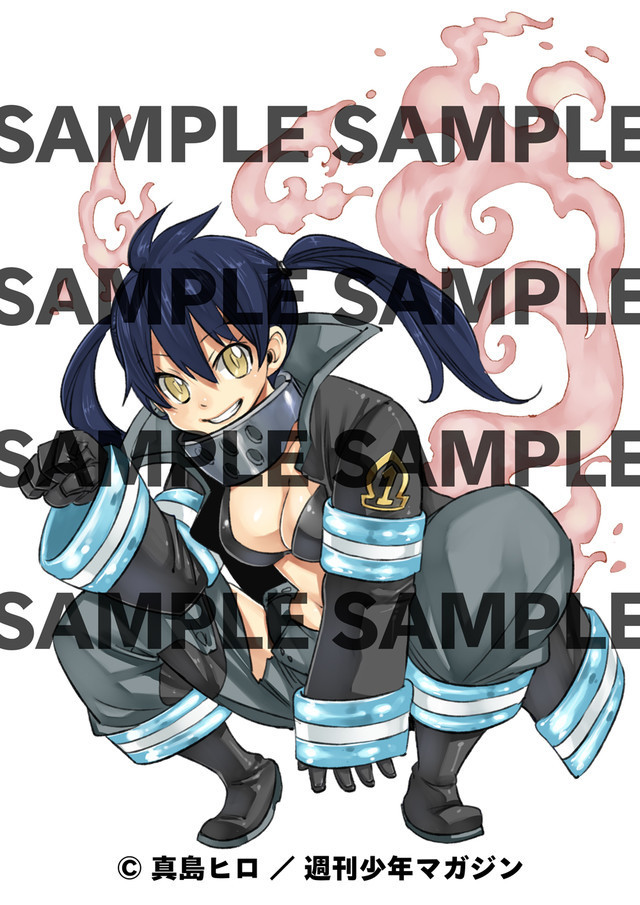 Ilustración de Kouji Seo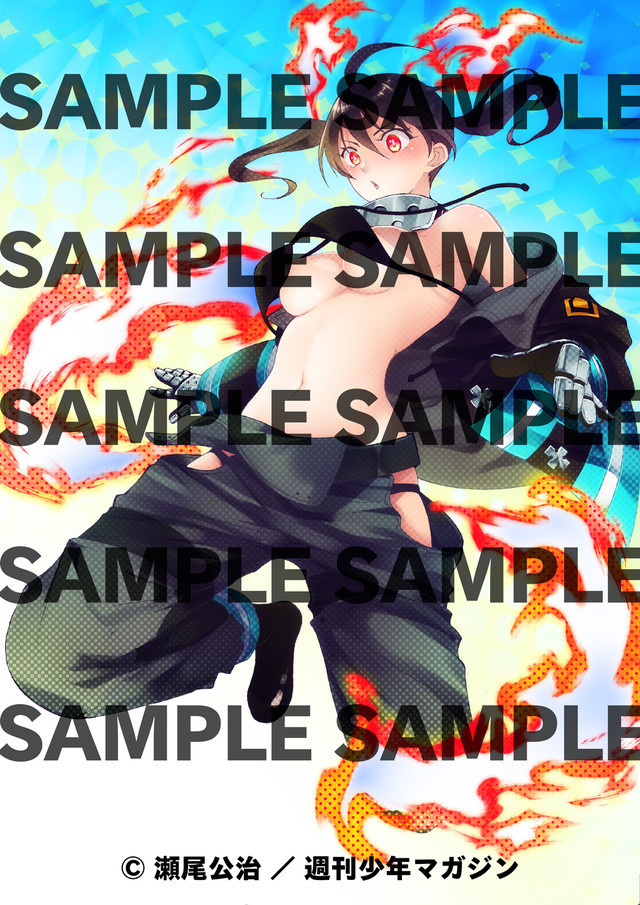 El manga nos traslada a Tokio, donde una serie de posesiones demoníacas hacen que la gente arda de forma espontánea, lo que lleva a la creación de un nuevo departamento de bomberos especial: la Fire Force, preparada siempre para salir tan pronto se produce una combustión espontánea sea donde sea. Al equipo se une un joven llamado Shinra que tiene una habilidad muy especial: correr a la velocidad del rayo y dejando atrás las famosas "pisadas del diablo". ¿Podrá la Fire Force llegar al origen del fenómeno y ponerle fin o arderá la ciudad hasta las cenizas?
Ohkubo lanzaba el manga en las páginas de la Weekly Shonen Magazine en septiembre de 2015 y su tomo recopilatorio número 15 se pondrá a la venta el 16 de noviembre.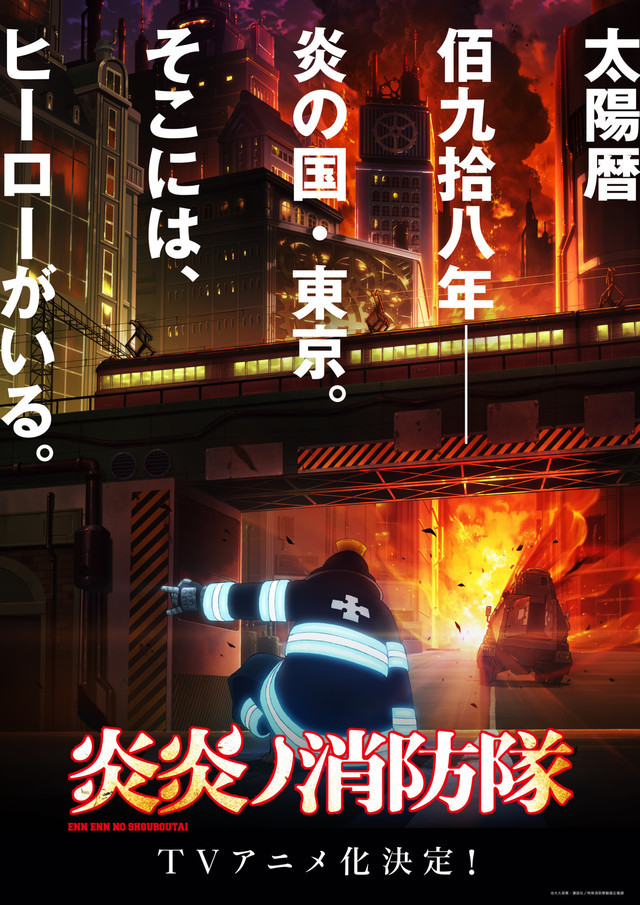 Fuente: ANN