All of the main cast are confirmed to reprise their roles for the last time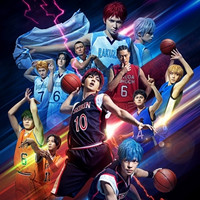 The official website for the stage play adaptation project based on Tadatoshi Fujimaki's popular sports manga Kuroko's Basketball is today updated with a main visual for its next fourth chapter "ULTIMATE-BLAZE," featuring Kesho Ono as Tetsuya Kuroko and Yuuya Asami as Taiga Kagami in the center, alongside other main cast members.
The play series' first chapter "THE ENCOUNTER" was performed at Sunshine Theater in Tokyo in April 2016, then followed by the second chapter "OVER-DRIVE" in Tokyo and Osaka from June to July 2017 and the third chapter "IGNITE-ZONE" in Tokyo and Oaska from April to May 2018.
Its fourth and final chapter "ULTIMATE-BLAZE" focusing on the final games to decide the winner of the Winter Cup is set to be performed in Osaka (Cool Japan Park Osaka TT Hall), Aichi (Kariya-city General Cultural Center Big Hall), Tokyo (Nippon Seinenkan Hall), and Fukuoka (Fukuoka Civic Hall)
from April 30 to May 19, 2019.
Including 29-year-old voice actor Kensho Ono, the voice of the protagonist Tetsuya Kuroko in the
Kuroko's Basketball anime series (2012-2017) who has also played the character since the first chapter,
all of the main cast are confirmed to reprise their characters for the last time. And the first two chapters'
Norihito Nakayashiki returns to direct.
Main visual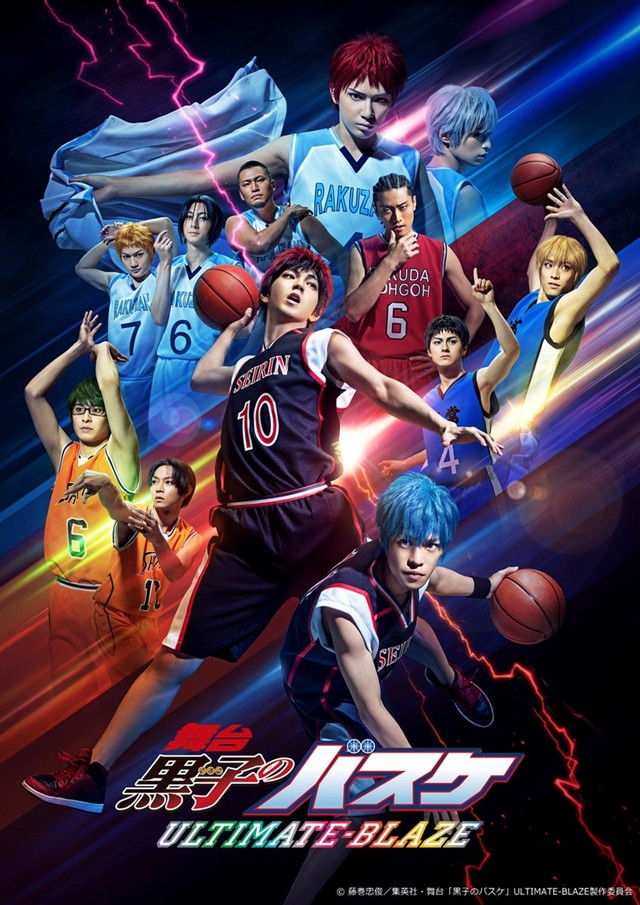 舞台「黒子のバスケ」ULTIMATE-BLAZE オフィシャルHPをリニューアル!メインビジュアルを公開しました! https://t.co/6oZdXZ8iMK #くろステ pic.twitter.com/CAHeAEMLOh

— 舞台「黒子のバスケ」 (@kurobasstage) 2018年11月26日
Video message from Kensho Ono (Tetsuya Kuroko)
From Yuuya Asami (Taiga Kagami)
---
"You can learn about the Kuroko's Basketball stage play in five minutes"
1st chapter "THE ENCOUNTER" DVD jacket
2nd chapter "OVER-DRIVE" Blu-ray jacket
3rd chapter "IGNITE-ZONE" Blu-ray jacket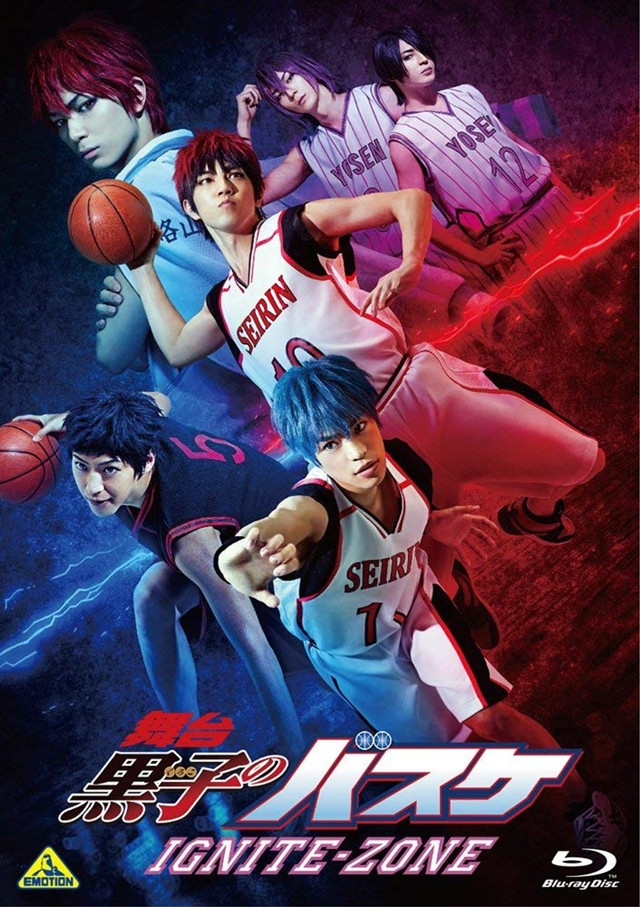 ---
Source: "Kuroko's Basketball" stage play official website
© Tadatoshi Fujimaki/Shueisha, "Kuroko's Basketball" Stage Play Production Committee